Stabilizer Spotlight: Medium Tear-Away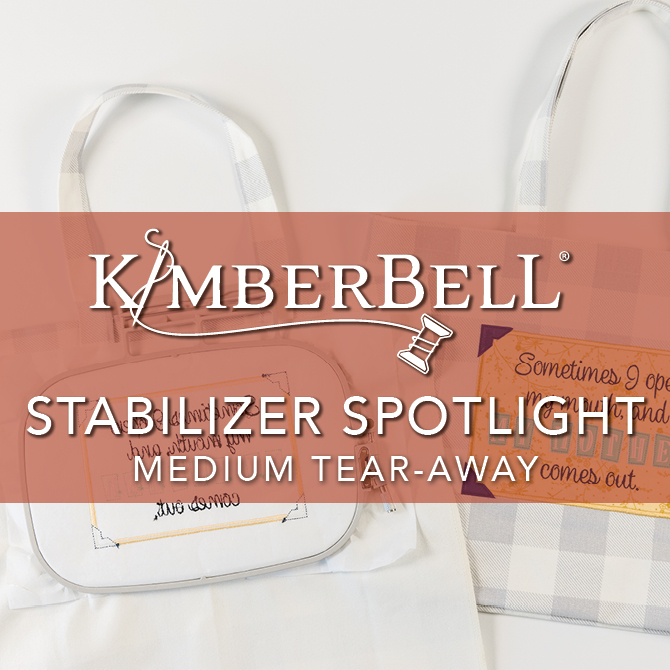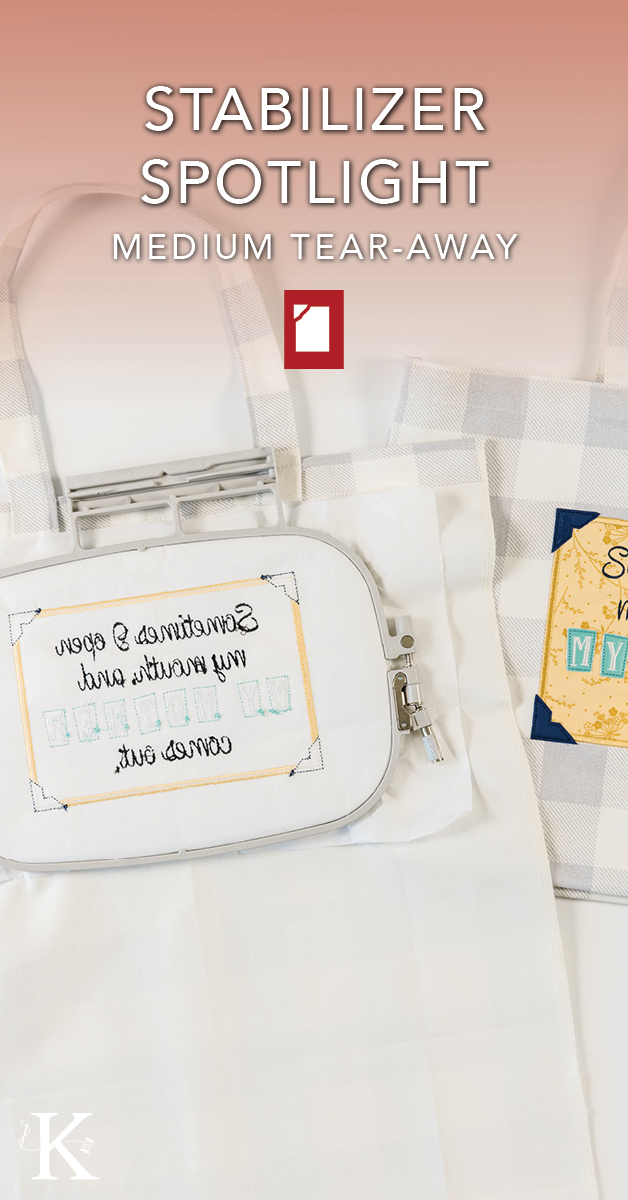 What is Medium Tear-Away?
Medium Tear-Away is a stabilizer that tears neatly away from embroidered areas. Choose Tear-Away when stitching on tightly woven fabrics like cotton, denim, vinyl, leather, terry cloth, or anything else not stretchy!
Tear-Away is wonderful for designs with large, open areas. (It can be a pain to pick Tear-Away out of tiny spots!) But for larger areas, it's nice to simply tear the excess stabilizer away.
Why Use Medium Tear-Away?
Tear-Away is ideal for projects where you don't want any stabilizer to remain behind. (For example, you wouldn't want stabilizer on a bath towel!) Medium Tear Away is especially great for medium-to-high stitch count designs (approximately 15,000 to 25,000 stitches).
This large applique design was stitched on a non-stretchy bag so in this case, Tear-Away is a good option! (You may have to pick some out of the lettering, but it would come out pretty easily.)

How is Kimberbell Medium Tear-Away Different?
Like our other stabilizers, Kimberbell Medium Tear-Away has been thoroughly tested in our Product Development Lab. You can be confident in our quality! 😀
Where Can I Find Kimberbell Medium Tear-Away?
Medium Tear-Away comes in 12" rolls, 20" rolls, and precuts for 5x7 hoops. You can purchase this stabilizer wherever Kimberbell products are sold. Since this is a Tear-Away, be sure to look for the RED label!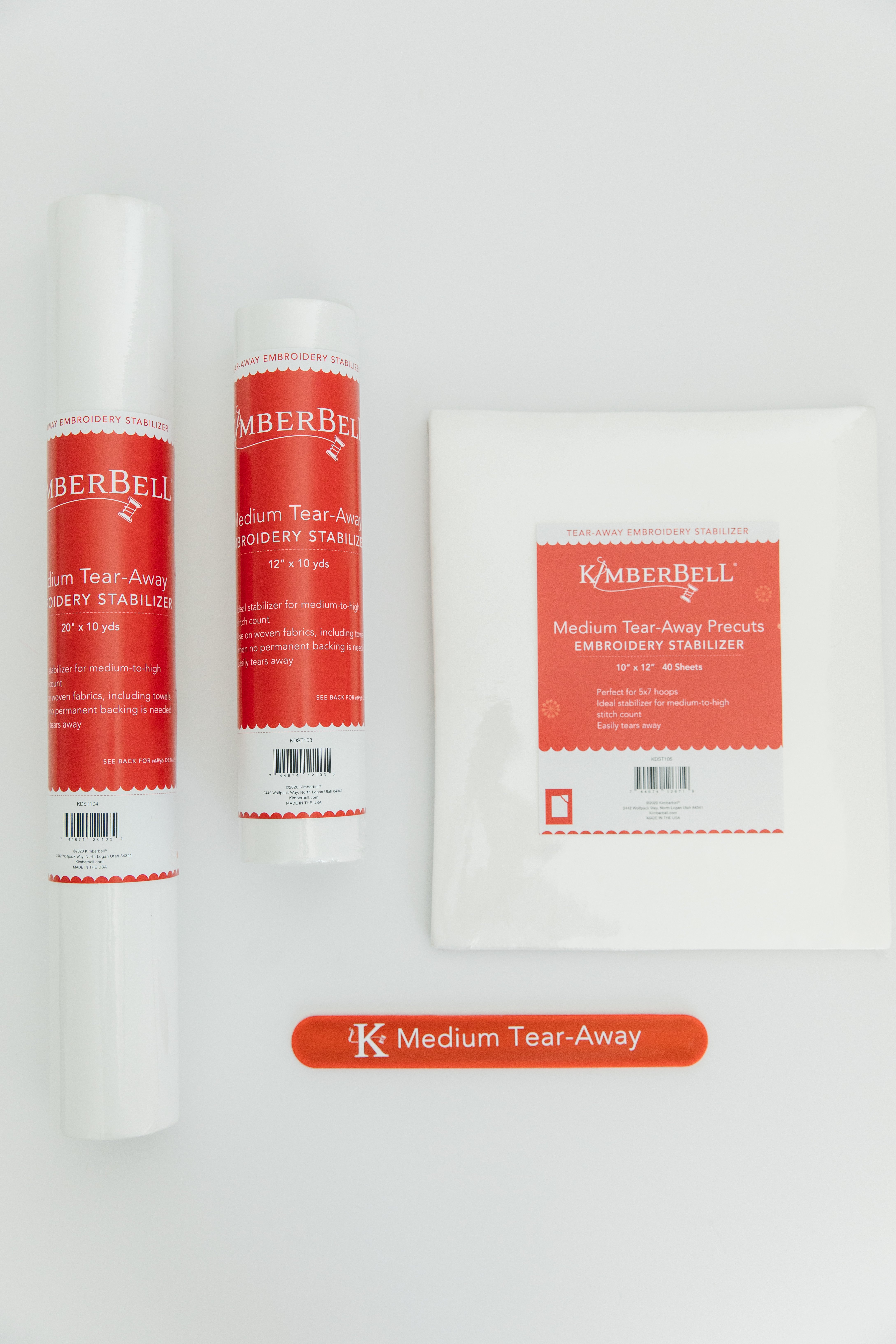 I hope you discover and enjoy Medium Tear-Away! Be sure to catch my other Stabilizer Spotlight posts to learn all about our remarkable stabilizer line. 😊