Stabilizer Spotlight: Heavy Cut-Away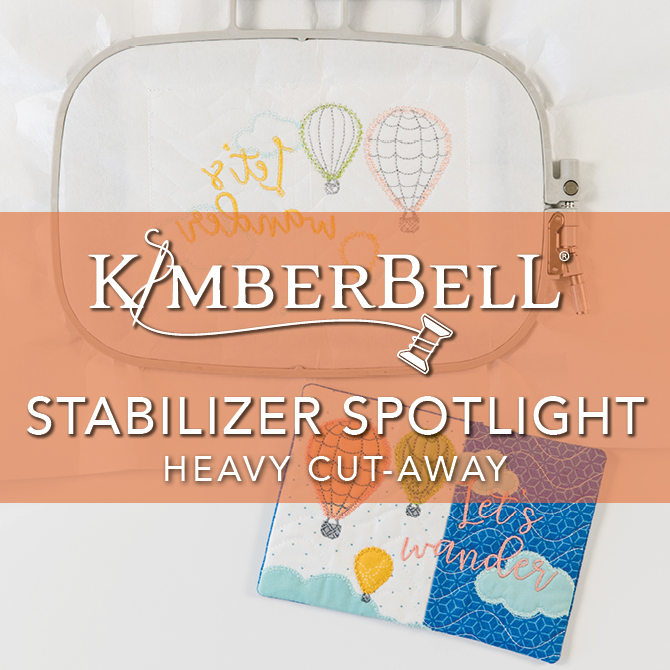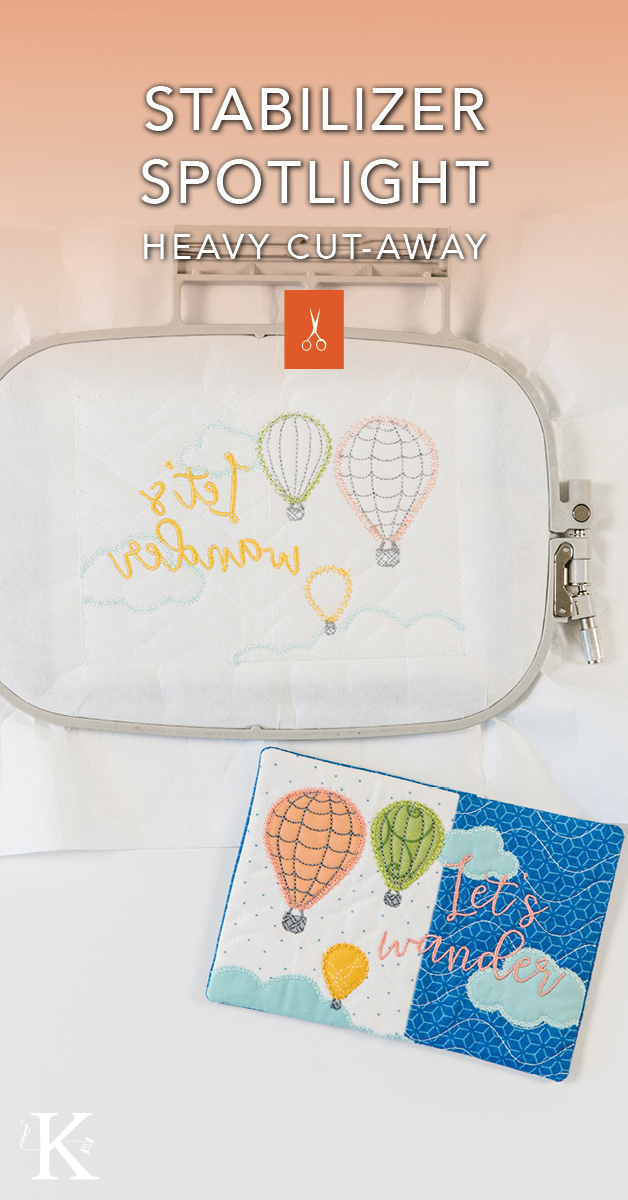 What is Heavy Cut-Away?
Heavy Cut-Away keeps machine embroidery looking crisp and prevents stitches from popping as fabric stretches. It's a fibrous material and does not tear, so you have to trim the excess stabilizer away.
Why Use Heavy Cut-Away?
Heavy Cut-Away is ideal for use with wovens, knits (like sweatshirts), stretchy fabrics, denims, and other projects needing permanent reinforcement.
For example, in this picture Deanna is wearing a denim jacket that's been stitched with the Kimberbell logo. Heavy Cut-Away is an excellent choice for denim!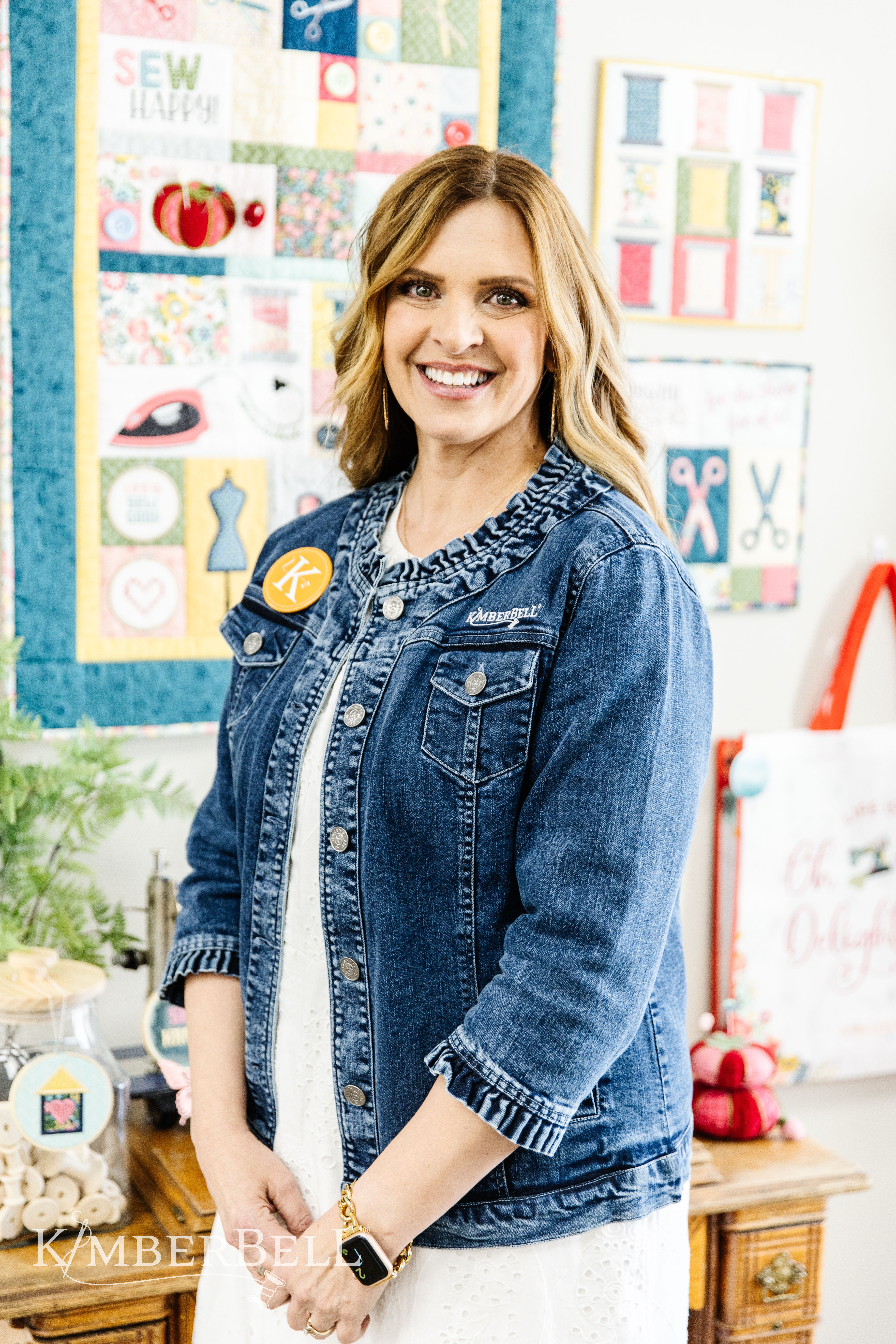 You'll especially want to use Heavy Cut-Away on thicker fabrics and designs with a heavier stitchcount. Though it's quite stiff at first, Heavy Cut-Away does soften after washing.
Psssst...Joy loves using Heavy Cut-Away for Mug Rugs, too!
How is Kimberbell Heavy Cut-Away Different?
Kimberbell Heavy Cut-Away stays smooth and taut in the hoop and works well with both soft and crisp fabrics. Like our other stabilizers, it's been thoroughly tested in our Product Development Lab and specifically chosen as the best from the MANY samples we tried.
Where Can I Find Kimberbell Heavy Cut-Away?
Kimberbell Heavy Cut-Away comes in 12" and 20" rolls and in pre-cut sheets for 5x7 hoops. You can purchase this stabilizer anywhere Kimberbell products are sold!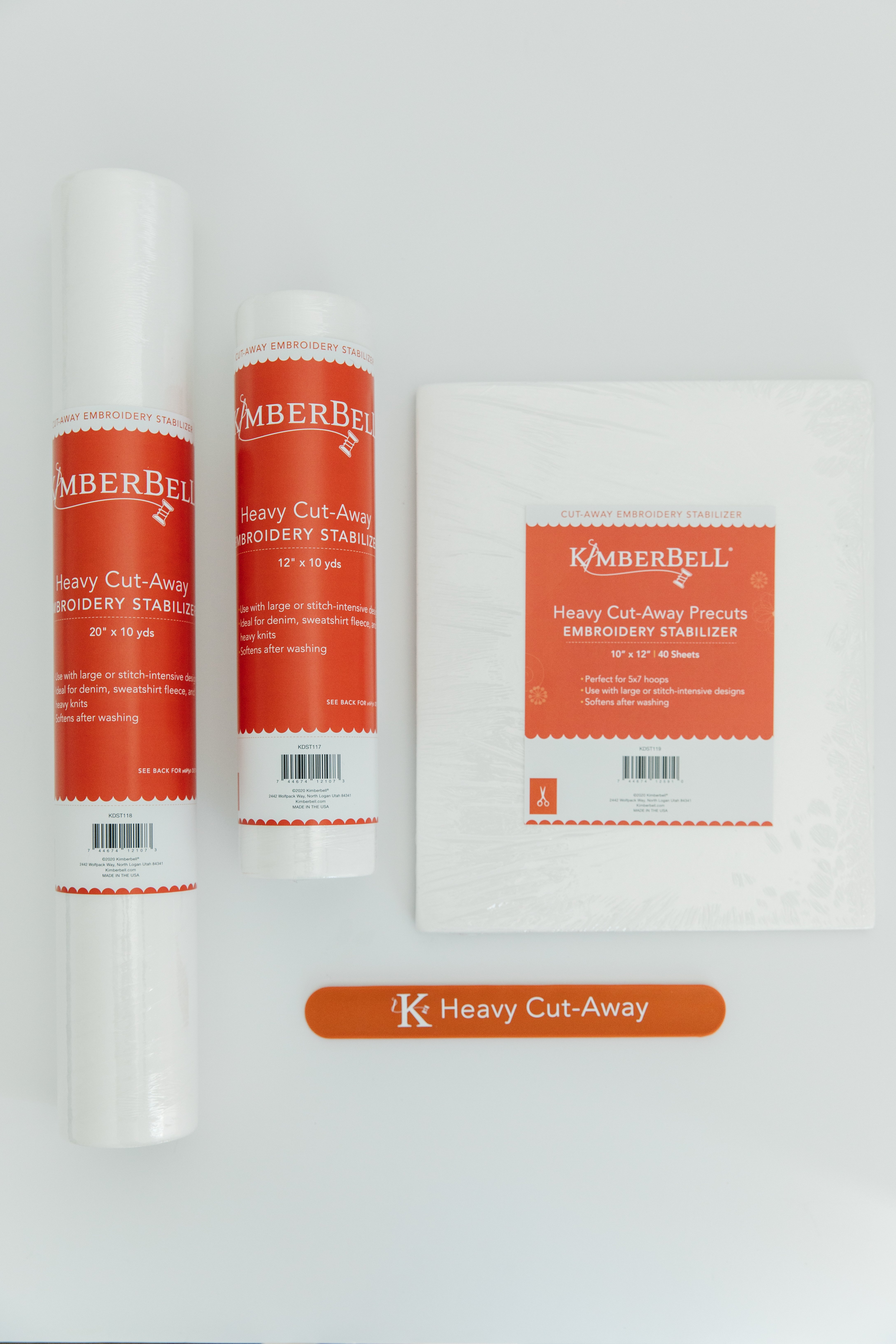 Since this is a Cut-Away, be sure to look for the ORANGE label. (Remember, the heavier the stabilizer the darker the color, so this label is a dark orange!)
I hope you have fun making all kinds of machine embroidery projects with Kimberbell Heavy Cut-Away!
Happy stitching! 😀