Attend Kimberbell's Sugar Plum Jubilee Spark Event!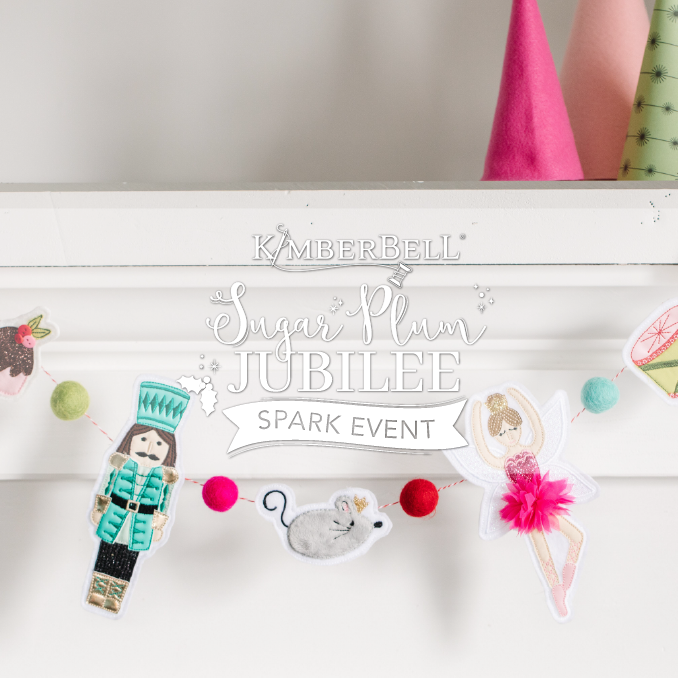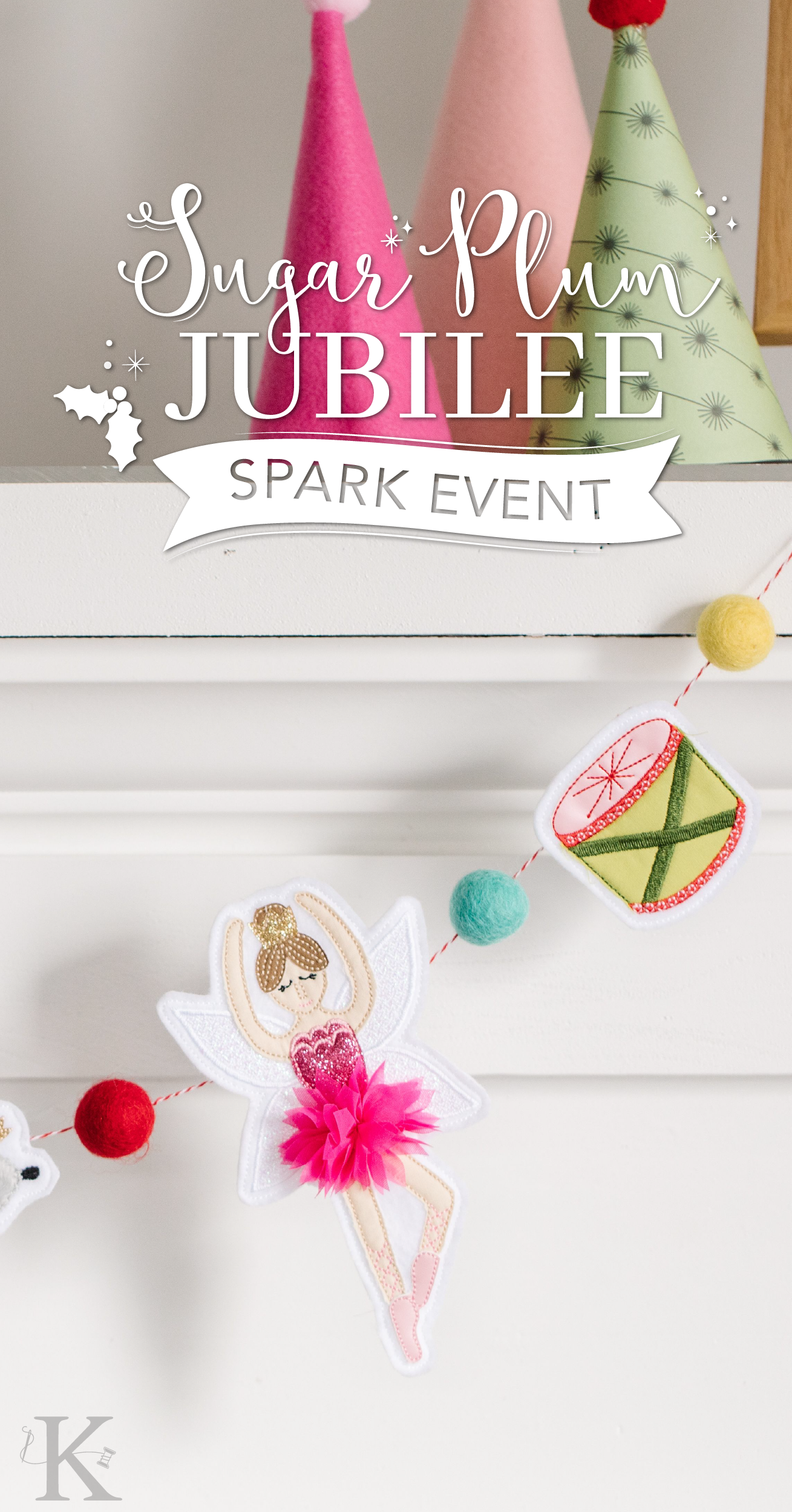 Wait...what? A Christmas post in May? Sugar plums are usually not dancing in my head this time of year, so why are we talking about Kimberbell's Sugar Plum Jubilee Spark Event?
Because now is the time to think about attending before Sugar Plum Jubilee expires later this year. Certified shops are scheduling Christmas in July events NOW, so it's a great time to sign up through your favorite quilt shop. (Sign up before it's too late!) 🍬
So, what can you expect when you attend? Let's take a look at the enchanting projects you can look forward to making at your Sugar Plum Jubilee!
Event Projects
The Sugar Plum Jubilee Spark Event lasts about four hours and is hosted either virtually OR in person (depending on what your shop chooses to do). Find a participating shop HERE.
While at the event, you will stitch FIVE darling designs and string them with Sugar Plum Jubilee Wool Felt Balls and Kimberbell Twine to create a festive garland. Let's take a close look at each design!
Sugar Plum Fairy
Twirling on her Embroidery Leather pointe shoes, our dazzling Sugar Plum Fairy has beautiful Mylar wings and a tutu made of Kimberbell Bouquets.
Nutcracker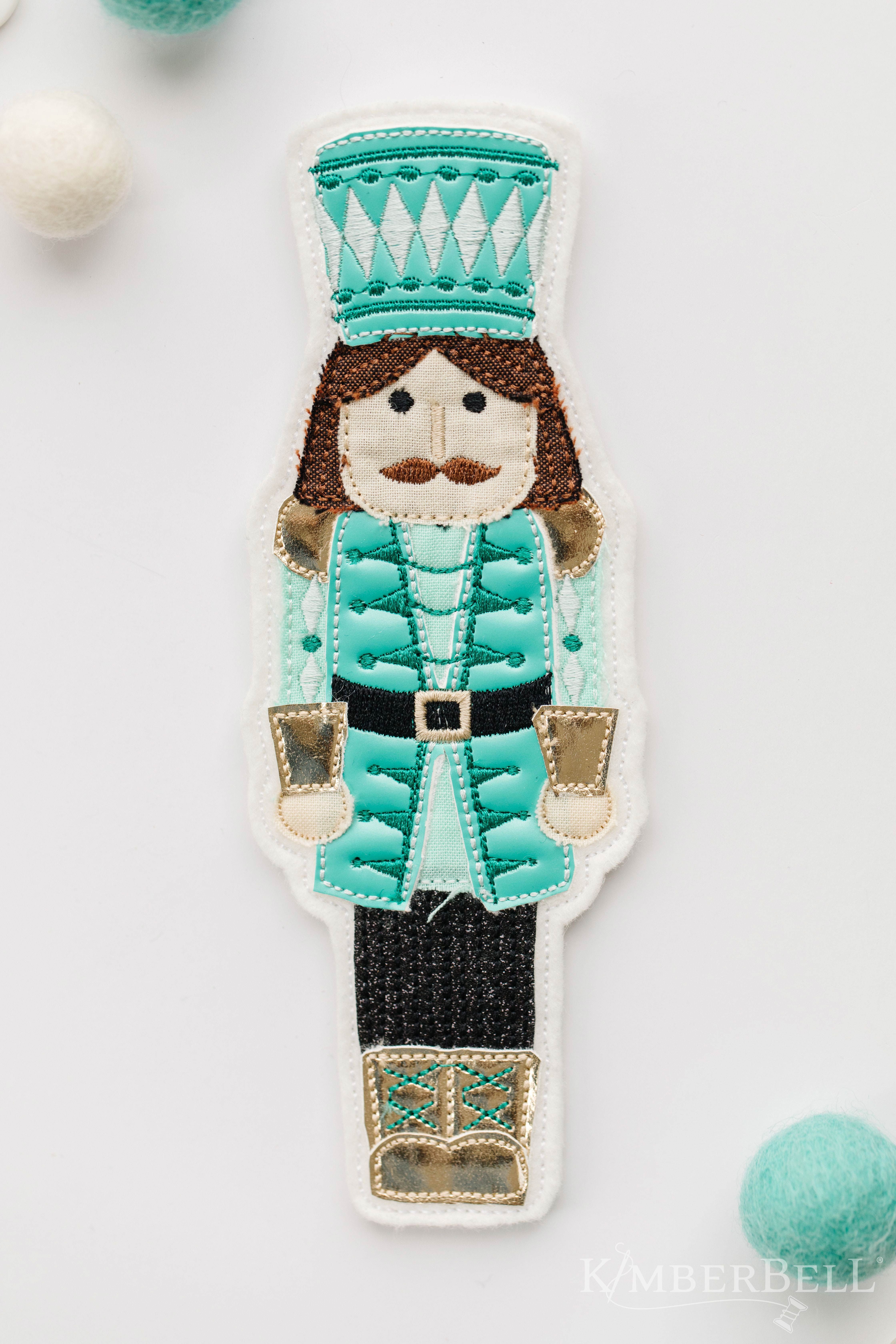 Our Nutcracker hero is ready to save the day, smartly dressed in his uniform of Embroidery Leather and sparkling Applique Glitter.
Mouse Prince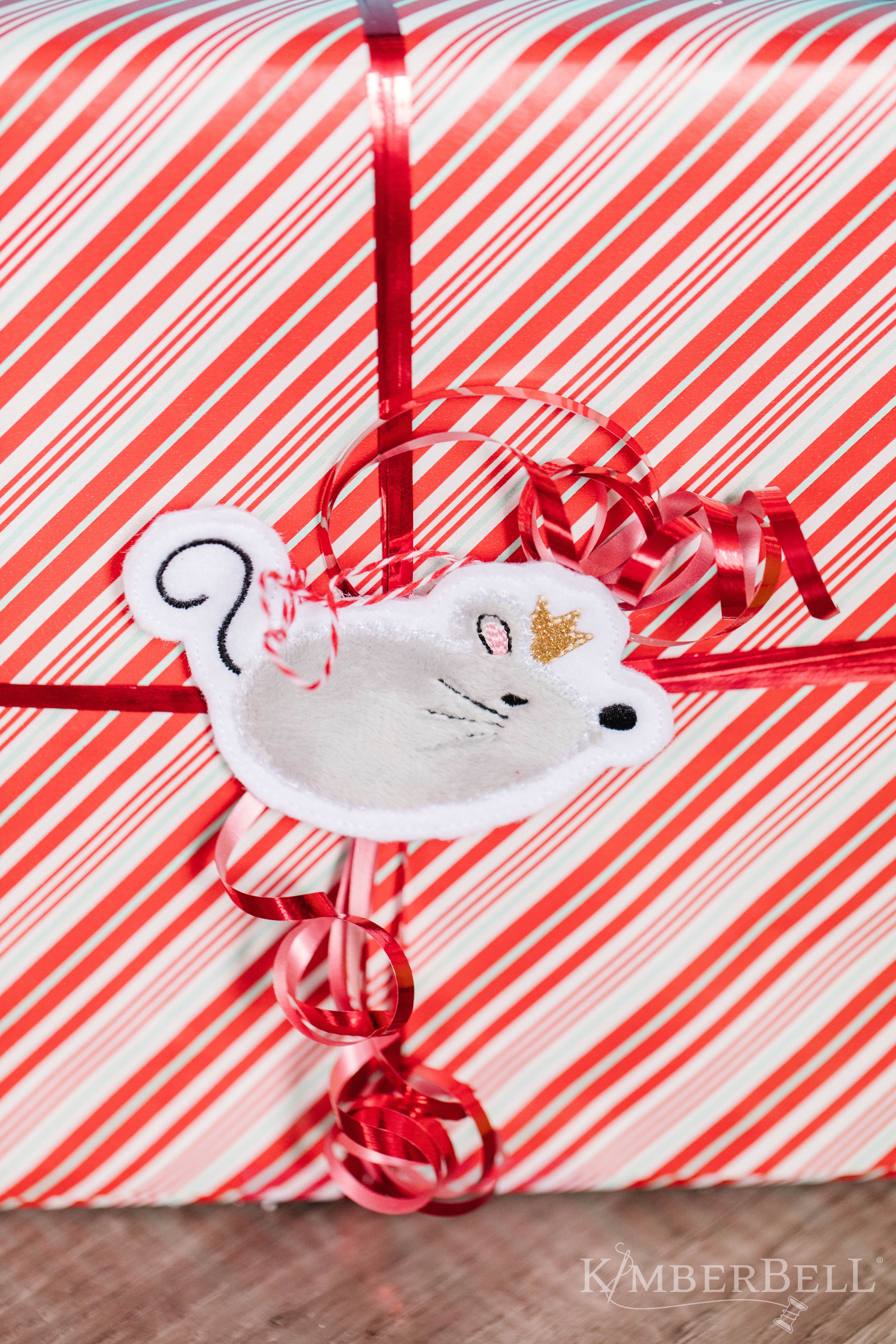 Made from super-soft Cuddle® fabric and a crown of Applique Glitter, our furry Mouse Prince adds delightful dimension to garlands, gifts, and more!
Dome Cake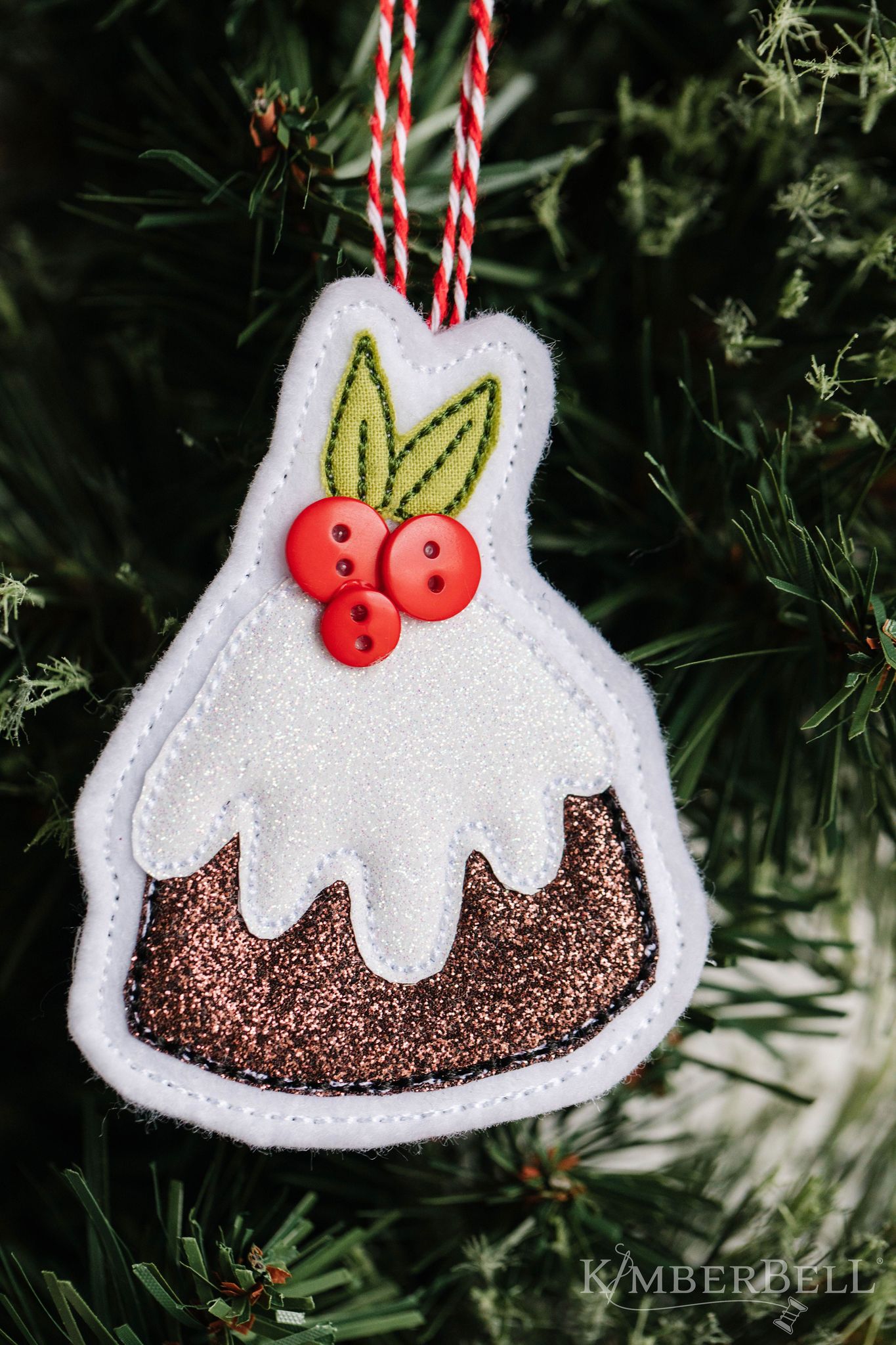 Our Dome Cake design is made of sparkly Applique Glitter topped with cherries as Cute as a Button. This sweet element looks good enough to eat and adds a pretty pop to your garland!
Drum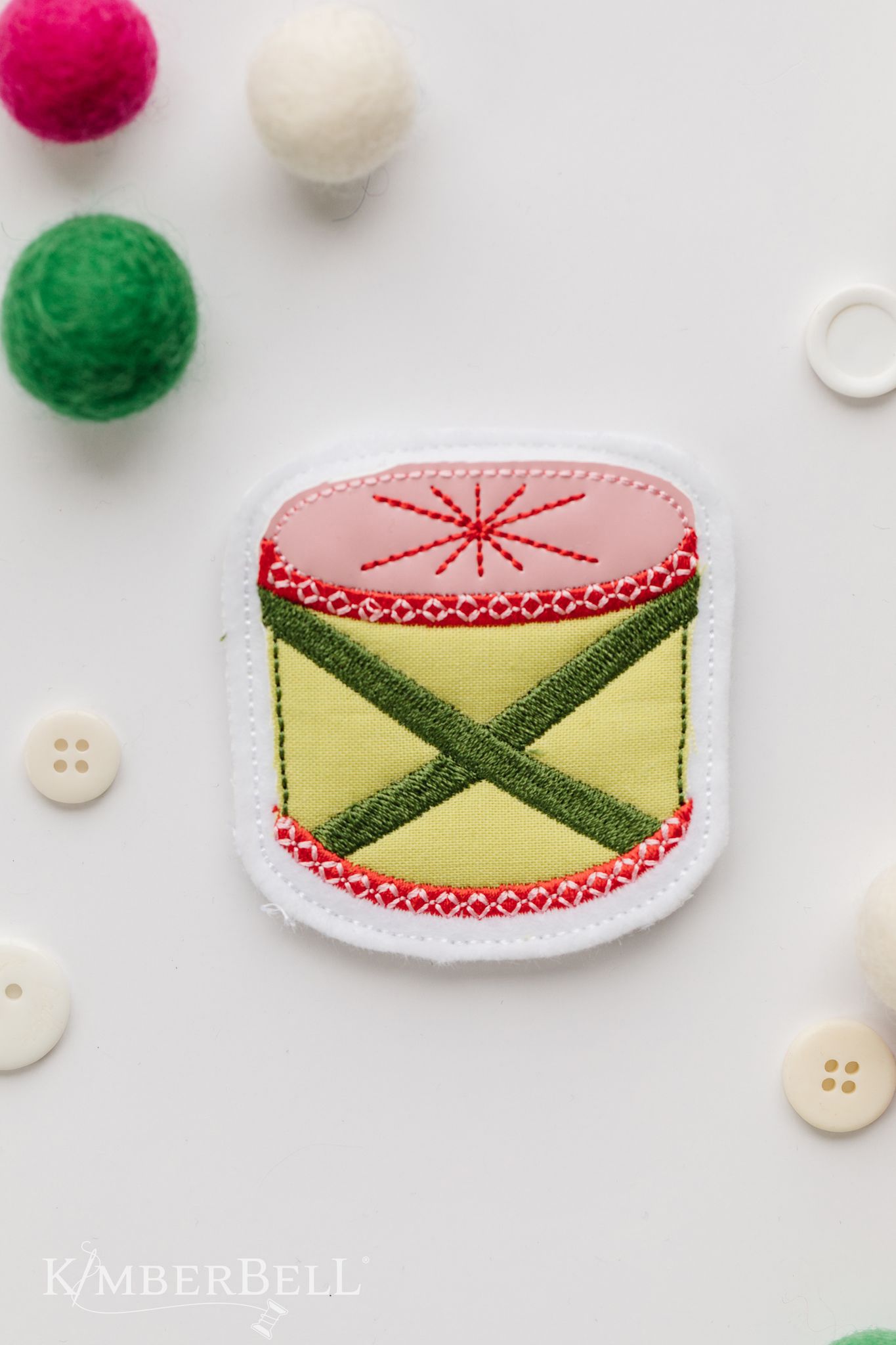 Your garland is complete with a darling drum made of applique fabric and Embroidery Leather.
Additional Designs
After stitching the five designs and creating your garland at the event, you'll then go home with SEVEN extra designs on your event CD! (Yep, I said seven extra designs for a total of 12!)
Let's take a look at each of these designs, too.
Holly, Tree, & Swan
Holly
What a pretty gift tag these Holly berries are! Made from soft and supple Embroidery Leather, this design is perfect for wreaths, gift tags, and so much more.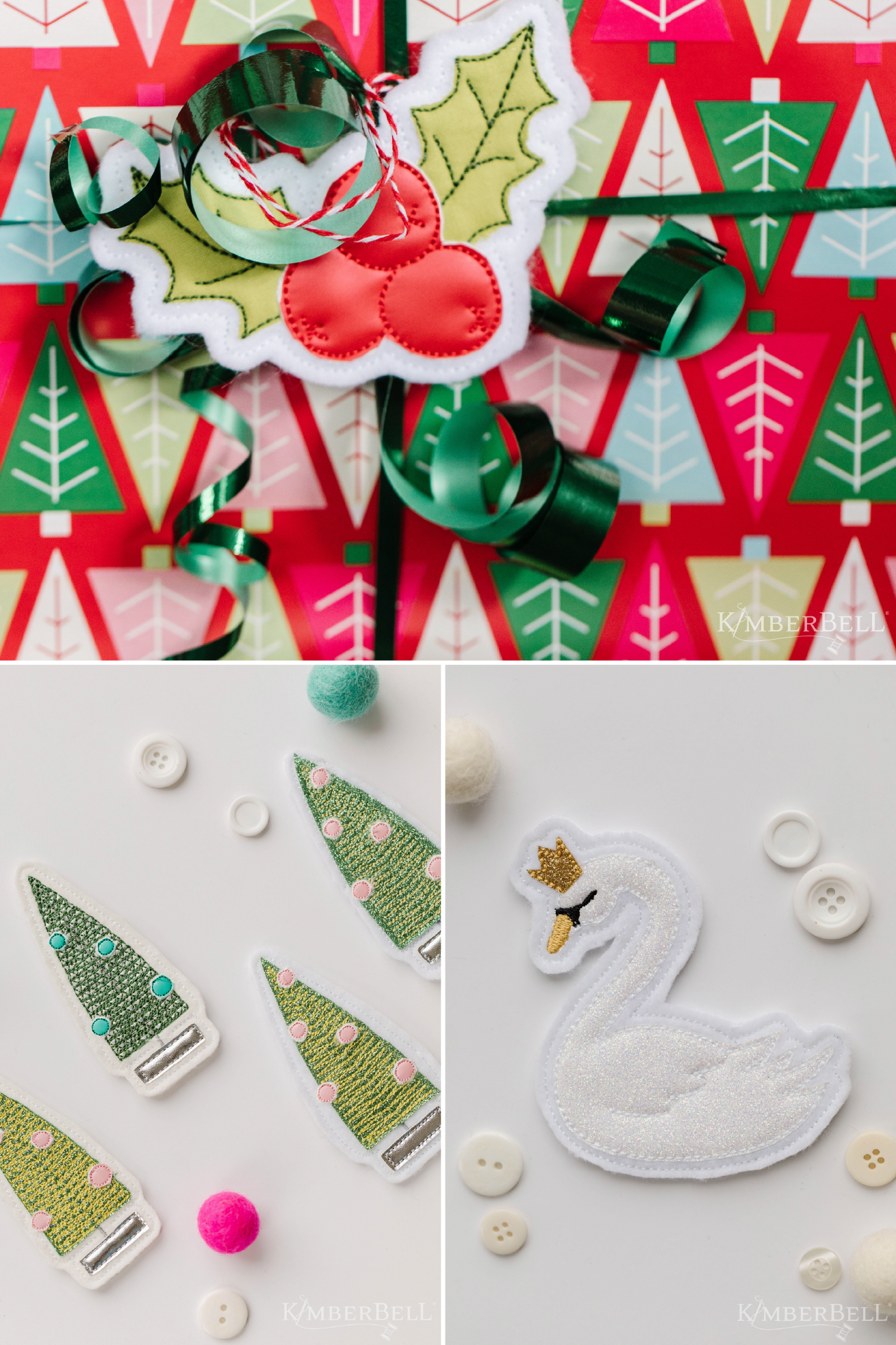 Trees
I just love this bottlebrush Tree made of Mylar and Embroidery Leather. With just one design file, you could make a whole forest for The Nutcracker characters, or stitch the tree for Christmas cards and more.
Swan
Though not exactly a character in The Nutcracker ballet, this fairy-tale Swan is a nod to another of Tchaikovsky's great works: Swan Lake. Isn't she elegant with Applique Glitter feathers?
Peppermint Swirl, Ornament, Peppermint Stick, & Mouse King
Peppermint Swirl
This is only one design, but you can use different applique fabrics and threads to make a variety of candy "flavors" within an iridescent Mylar wrapper. So sparkly! Can you see this tied to a Sweet Tube filled with peppermints?
Ornament
The Ornament design is dazzling with shiny applique Mylar. Would you hang this ornament on your tree, stitch it on a stocking, make a garland, or something else? Think of all of the colors you could use!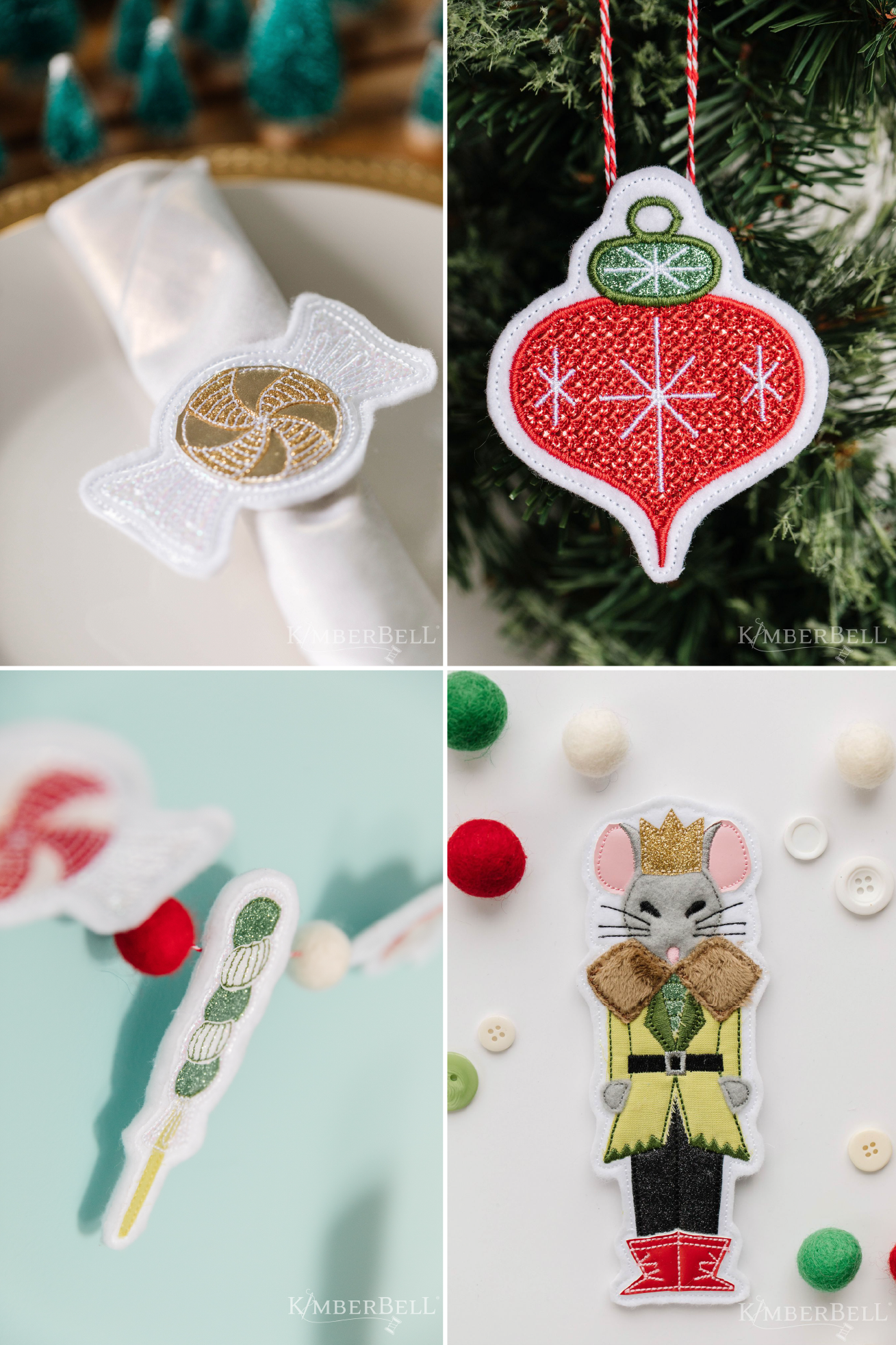 Peppermint Stick
The Peppermint Stick is made of Applique Glitter candy wrapped in a package of iridescent Mylar and Clear Vinyl. Just think of what pretty gift tags these would be with a plate of Christmas candies!
Mouse King
He may be the ballet's antagonist, but the Mouse King is always a crowd-pleaser. What would you do with this royal rodent? Put him in a frame or on a stocking? Something else?
Event Bonus CD: Holiday Houses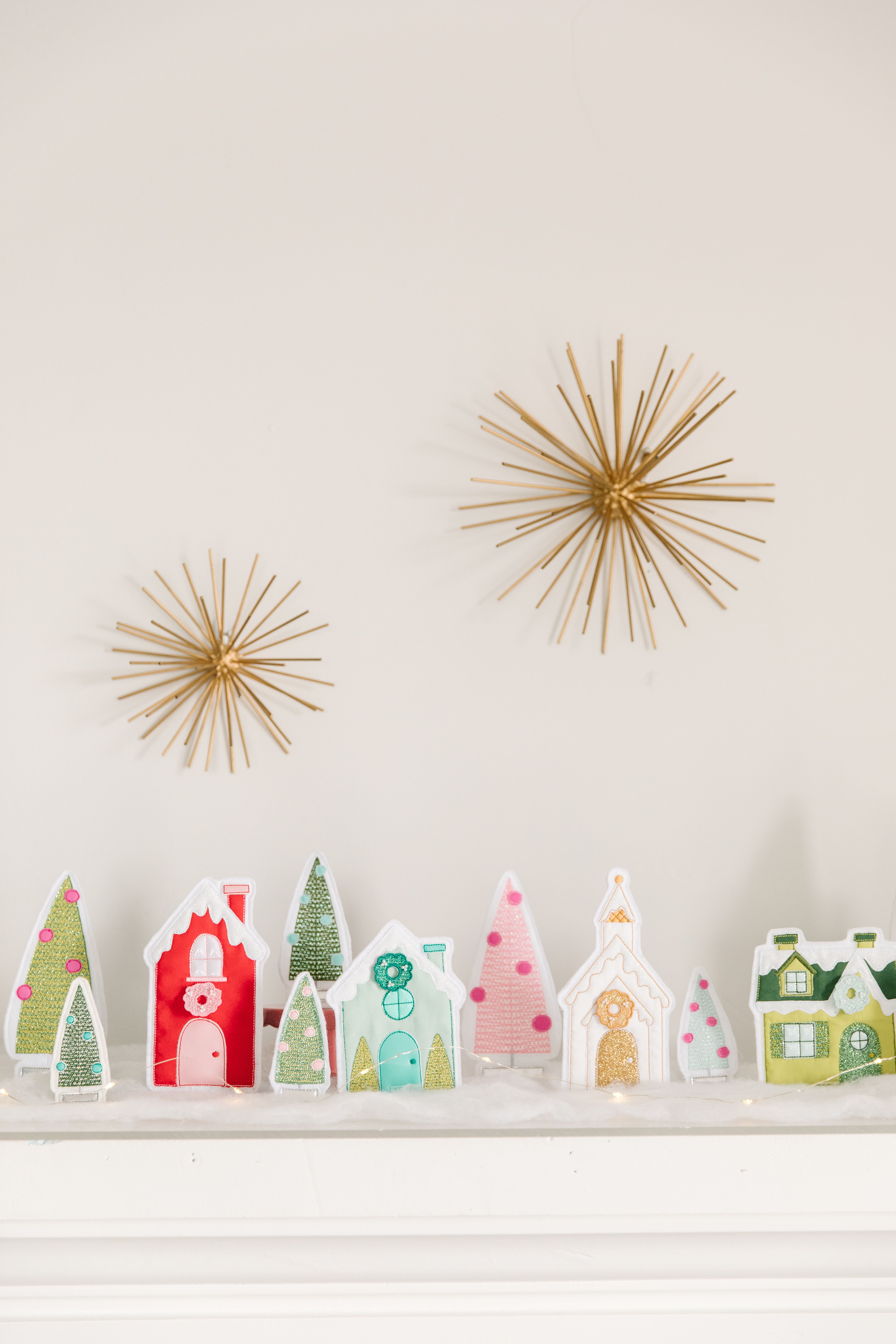 One of the perks of attending a Kimberbell Event is the opportunity to earn the event's exclusive bonus CD. Here's how it works:
When attendees spend $100 (or more) in the Kimberbell Popup Shop while at the event, they earn the FREE bonus CD. (You can't get these designs anywhere else!) Your shop will explain the details of how to qualify.
The Bonus CD for Sugar Plum Jubilee is called Holiday Houses. Take a look!
Create a whimsical Christmas village with our Holiday Houses Bonus CD! Nestled in a grove of Bottlebrush Trees, our little white Church House is surrounded by The Colonial, Country House, Townhouse, and Cottage. Each snow-capped home is built with Embroidery Leather, Applique Glitter, and other fun fabrics, with dimensional Mylar wreaths above windows and doors. Made completely in a 5x7 hoop, Holiday Houses are delightful decor for fireplace mantles, bookshelves, and more.
Anyone having Sugar Plum dreams now? Register today at your favorite quilt shop for Kimberbell's Sugar Plum Jubilee Spark Event! It's sure to be one sweet experience. Remember, this event is retiring later this year so it's time to seize the moment!