Summer Nights DIY Drive-In Cars (Inspired by Kimberbell's Summer Nights One-Day Machine Embroidery Event)!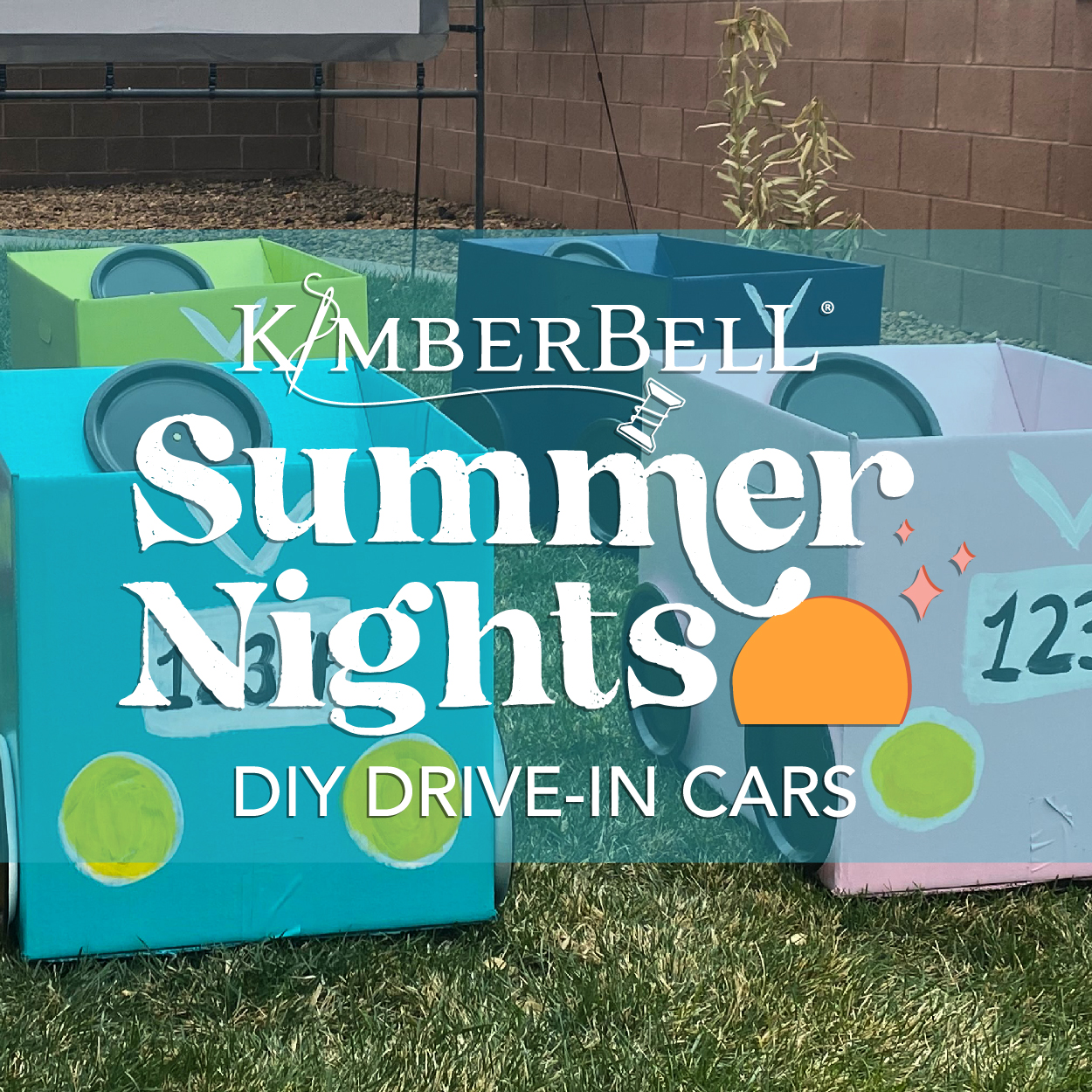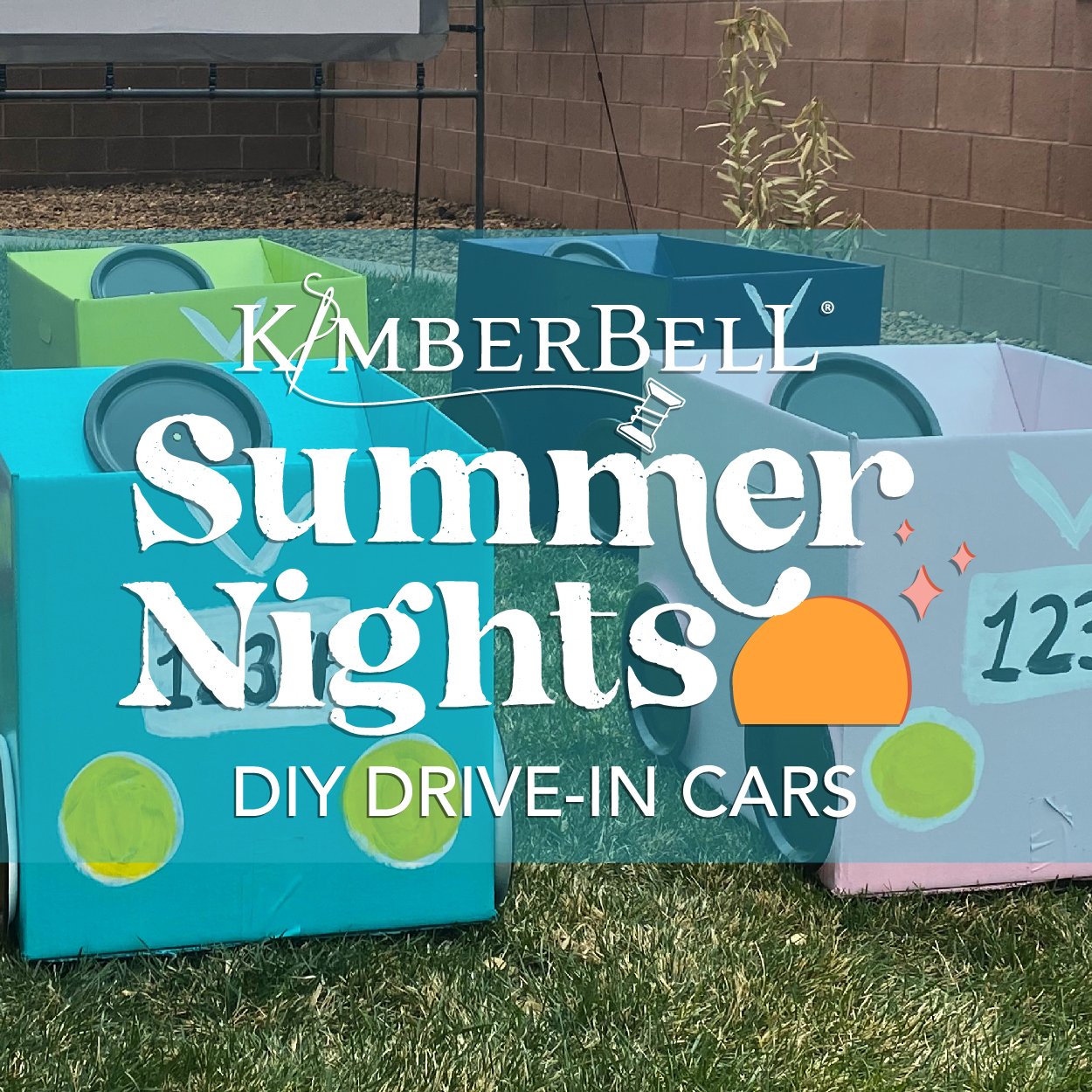 Cruise on down to the backyard drive-in with Summer Nights DIY cars! Featured in Kimberbell's Summer Nights video (below), these darling cars are a whole lotta crafting fun with children and grandchildren, neighbors and friends.
Take a look:
[embed]https://youtu.be/-RU1ZLa3HyU[/embed]
Aren't those little cars SO MUCH FUN? And they're easier to make than you might think! Here's how:
Summer Nights Drive-In Cardboard Cars
Close and tape the bottom of a large cardboard box.
Turn the box right side up. Fold two long flaps and one short flap all the way in, leaving one short flap still up.
Fold the remaining flap halfway into the box to create the slanted dashboard of the car.
Paint the cardboard box with either spray paint or acrylic craft paint. (Depending on the color, you may need multiple coats. Consider painting a primer layer of white before your color to cut down on the amount of paint needed.)
Poke a hole in the dashboard with scissors or a screwdriver, then fasten a black paper plate with a round head brad or fastener.
From the back of the dashboard, open the two prongs of the brad and lay them flat against the back. Your steering wheel should now spin!
Use dabs of hot glue to attach four black paper plates to your car. These are the wheels. :)
With a paintbrush and acrylic paint, add taillights, a license plate (perhaps with a personalized name?) a car insignia, and headlights.
Your drive-in car is now complete! Just think of the fun possibilites...
Click HERE to find a quilt shop hosting Kimberbell's Summer Nights one-day machine embroidery event and experience the joy of creativity™ with us!