Save the Date Pillow Panel Collection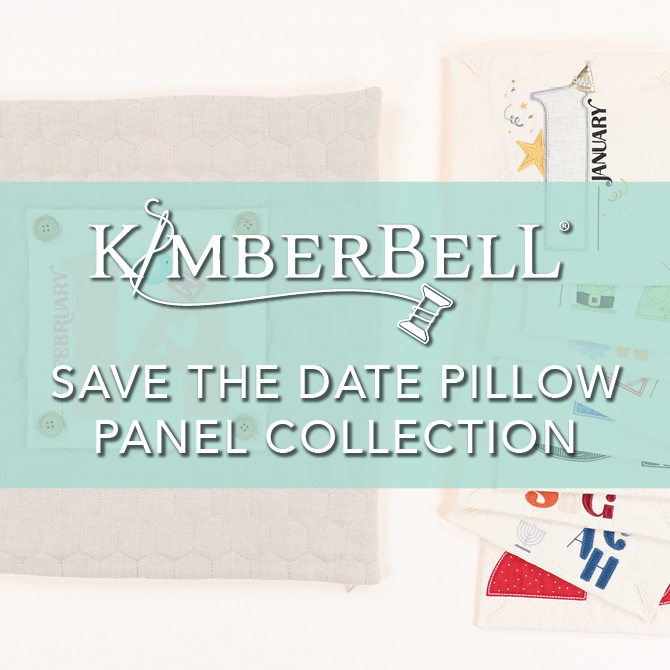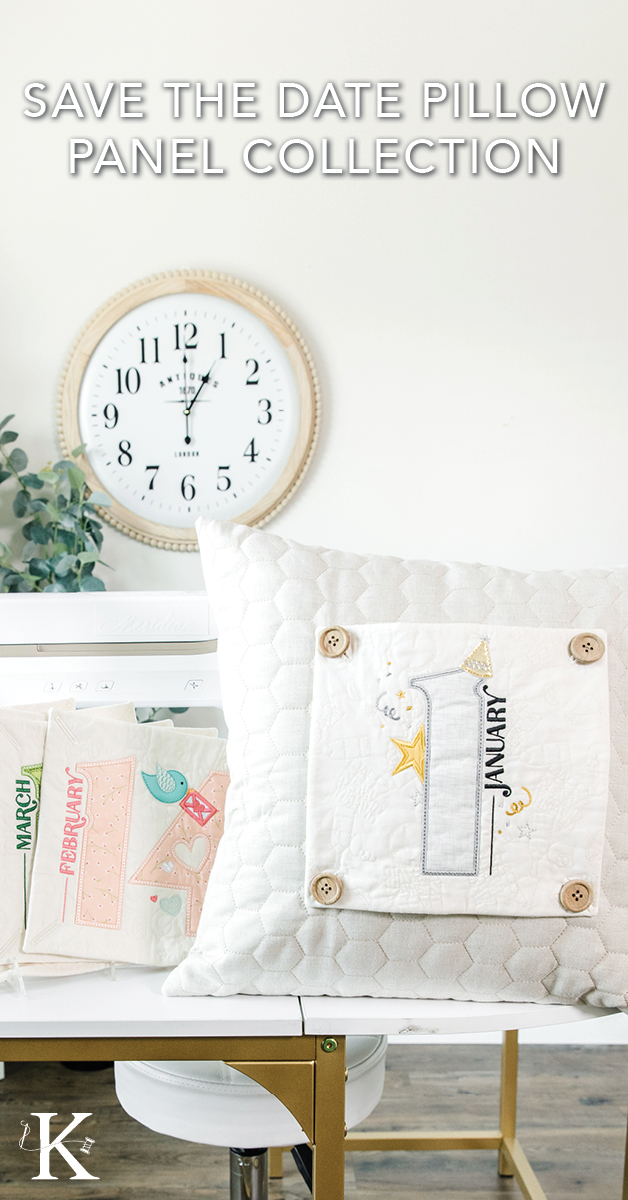 Digital Download
Great news! Our new Save the Date Pillow Panel Collection will be released later this month as a digital download on Kimberbell.com!
So . . .what ARE Save the Date Pillow Panels? 🤔
They're interchangeable panels to use on just ONE 18 x 18" pillow. So you'll create 10 panels on your embroidery machine, then switch them out for each new holiday! Panels attach to the pillow with buttons.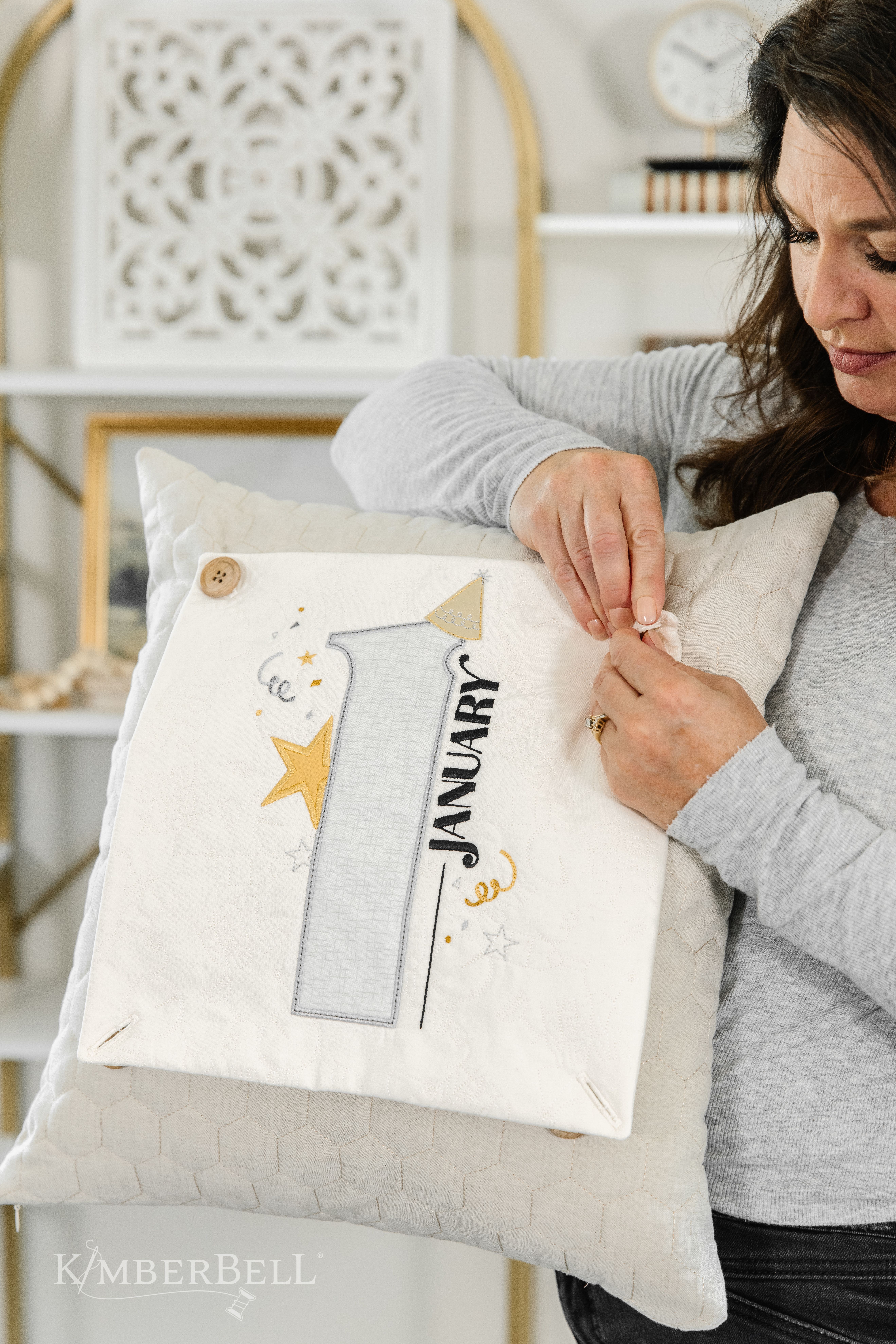 Fun, huh?
Designs come in two sizes for 9 x 9" and 12 x 12" panels and feature a variety of beautiful embellishments. Stitch your panel(s) in 5x7 or larger machine embroidery hoops!
You can download just one design OR the entire collection. And guess what?
The February 14th design is FREE. So if you purchase one of the other panels (for example, the July 4th panel), you'll also receive the free February 14th design in your Digital Library!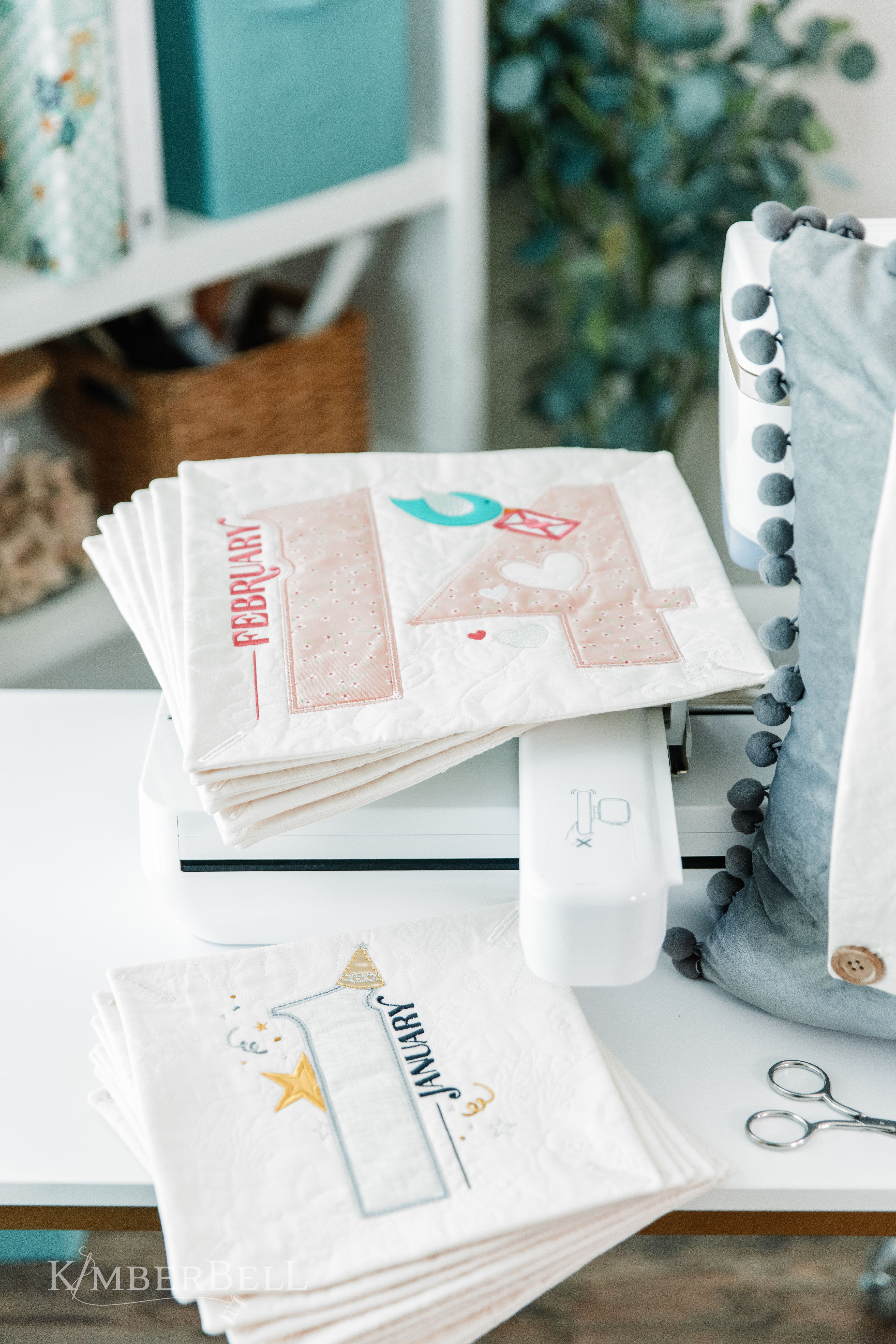 Think of February 14th as a (very welcome!) tagalong design for every panel purchase. 💕 Now, let's take a look at each holiday design! (And remember, each design comes in two sizes . . .)
January 1st
Kick off the year with our January 1st panel! This festive design is "number one" with adorable applique and a party hat of gold Embroidery Leather.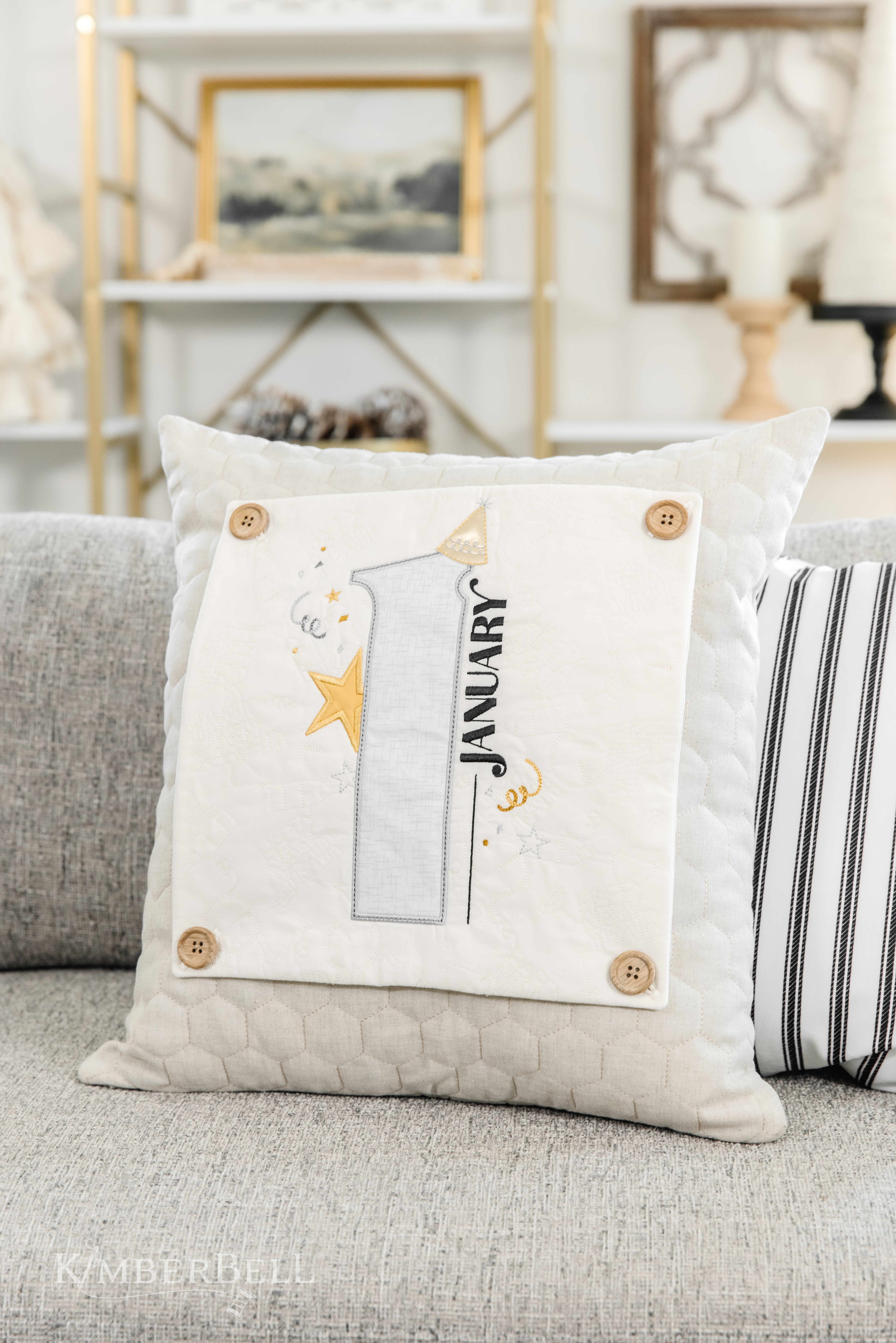 February 14th (FREE)
Celebrate Valentine's Day with our February 14th panel! Sweet hearts, an Embroidery Leather lovebird, and the applique 14 are simply "adorable."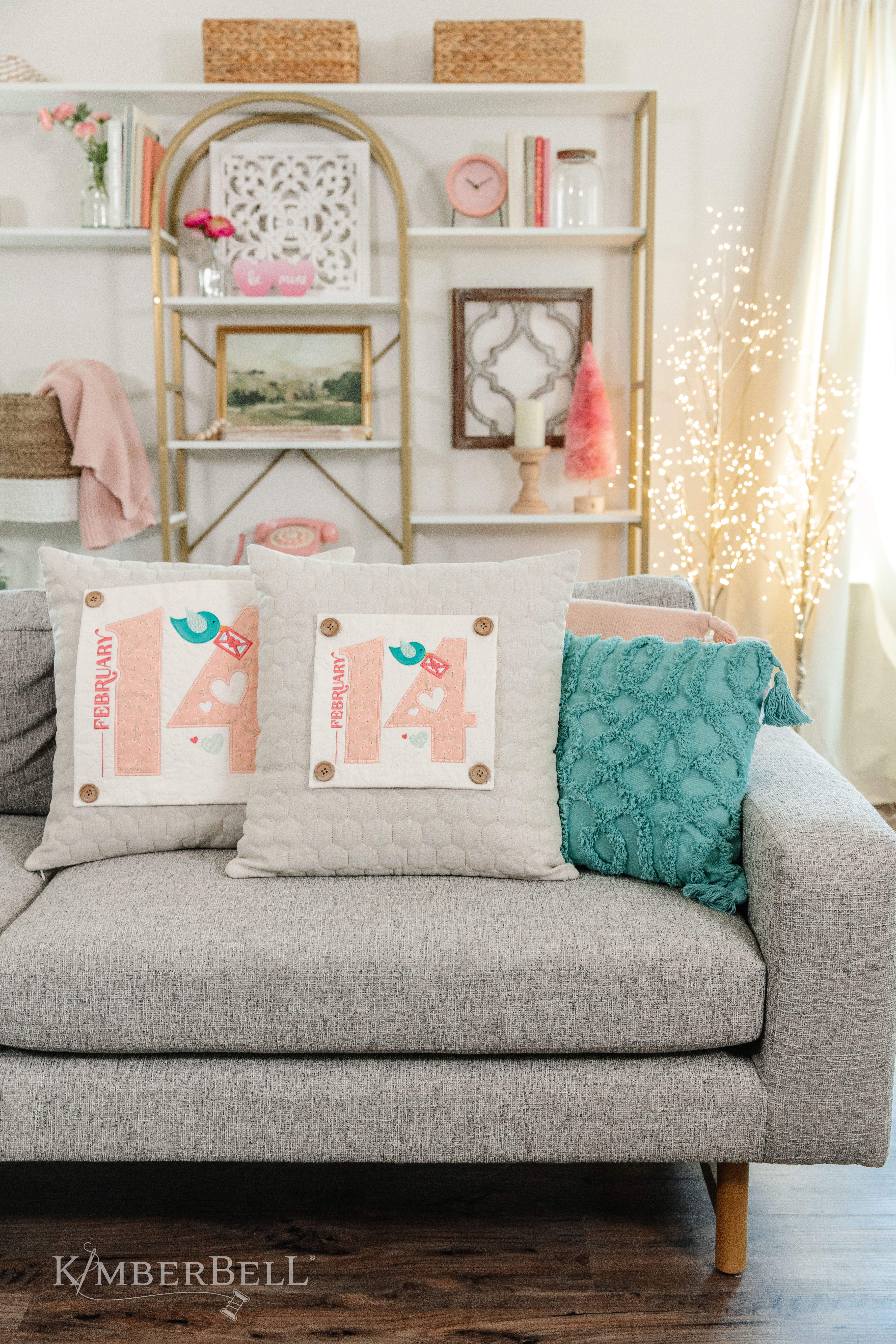 March 17th
March 17th is oh-so lucky with fabulous ferns and four-leaf clovers! Add a smooth Embroidery Leather band around the leprechaun hat.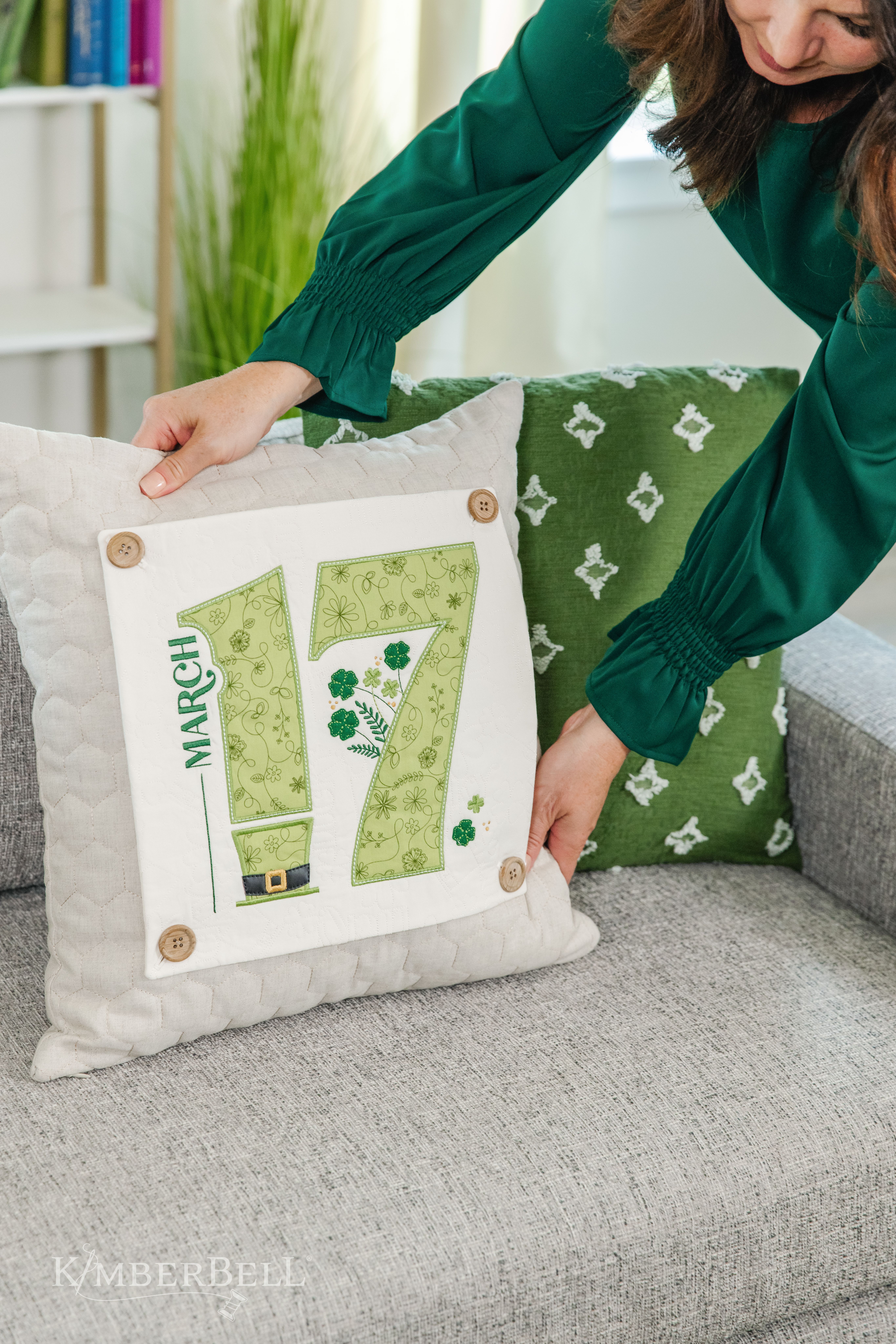 Hoppy Easter
Have a Hoppy Easter with our pretty spring panel! Flowers, bunnies, and a sweet Easter egg make up our seasonal celebration.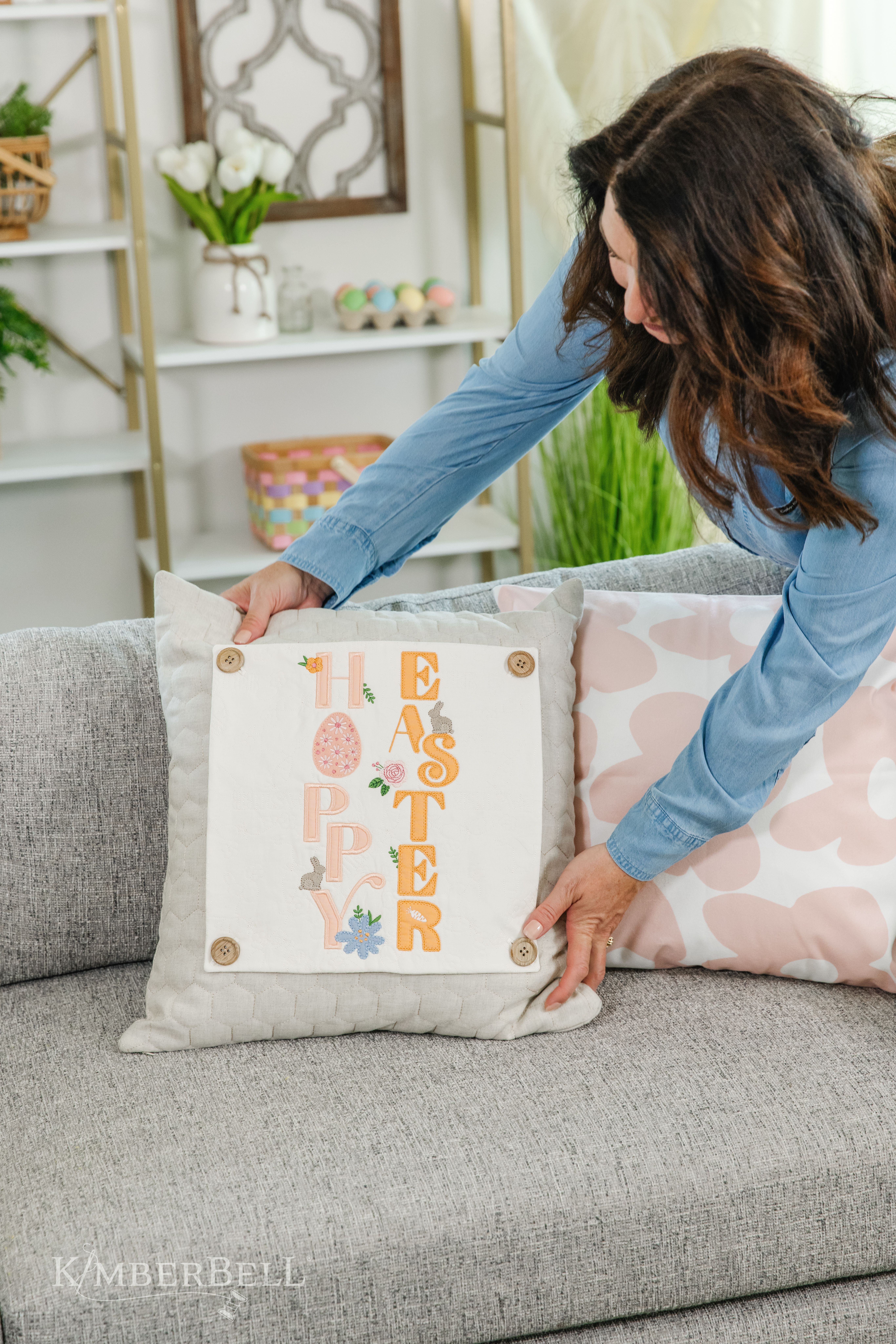 July 1st
Happy Canada Day! Our July 1st panel features stitched moose antlers and a large maple leaf of sparkling Applique Glitter.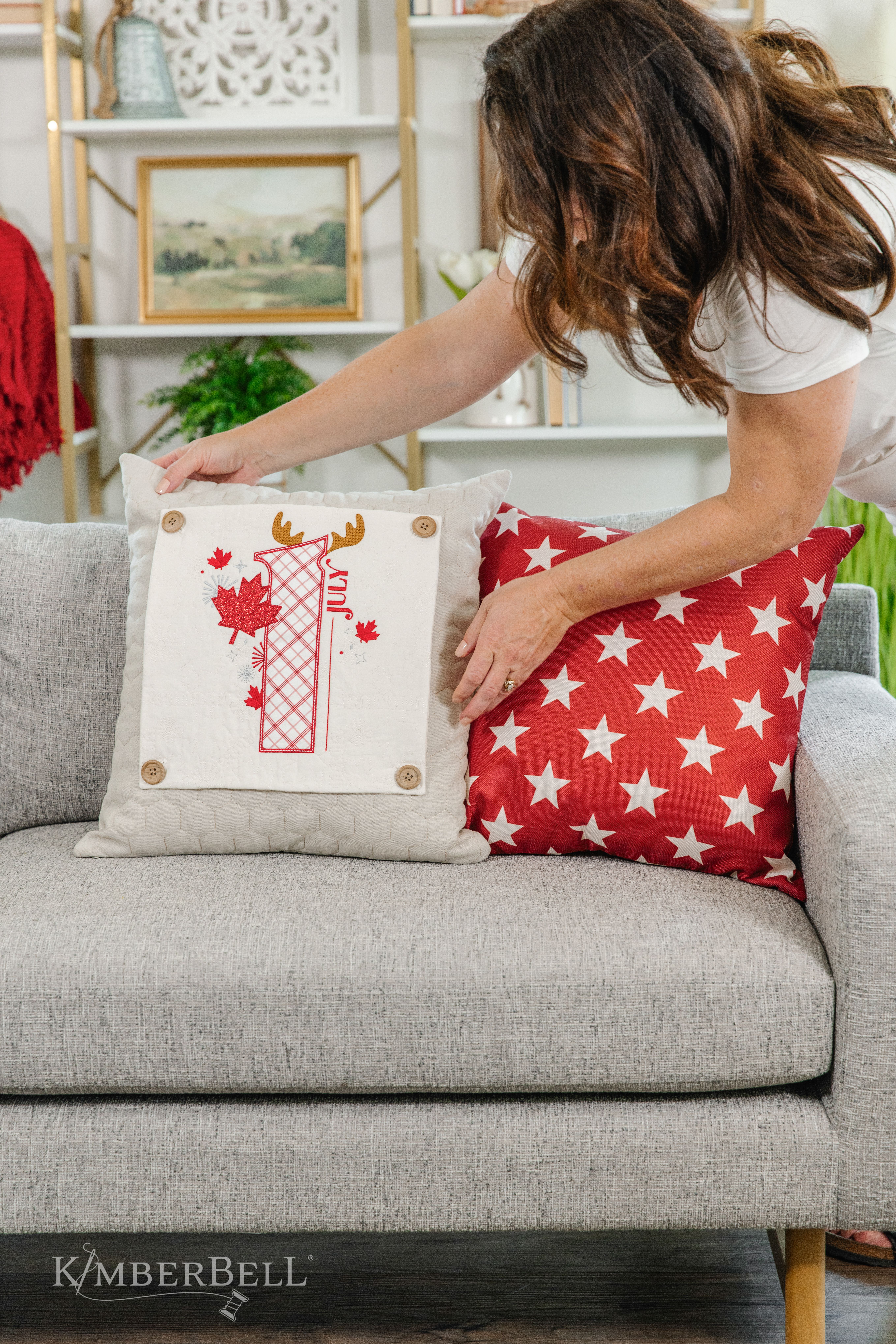 July 4th
Our July 4th panel is a total "blast" with stitched fireworks, cut-out stars, and a dazzling rocket of Applique Glitter!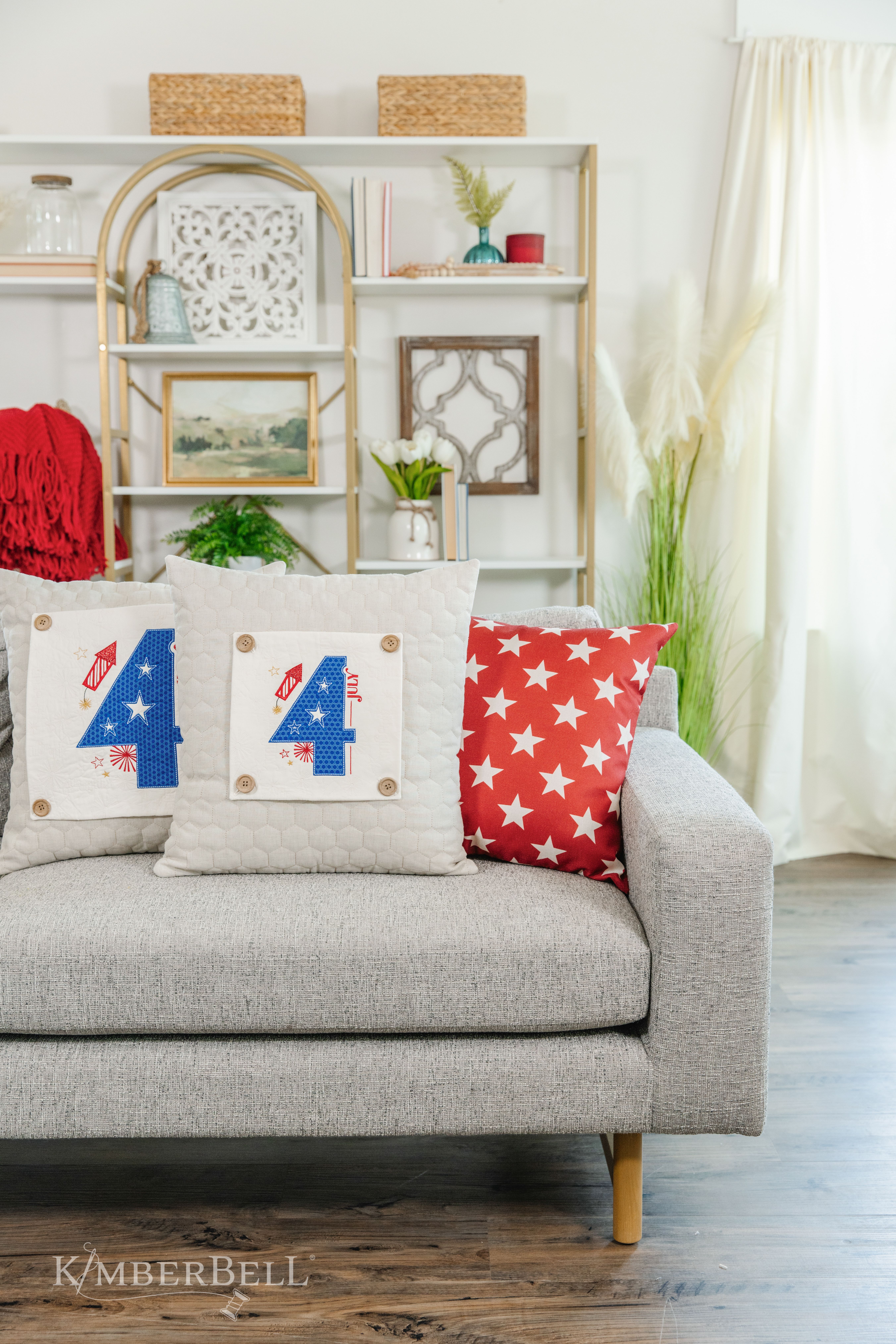 October 31st
Create spook-tacular decor with our October 31st panel! Bats soar beneath an applique moon, while a black cat prowls near a creepy old tree.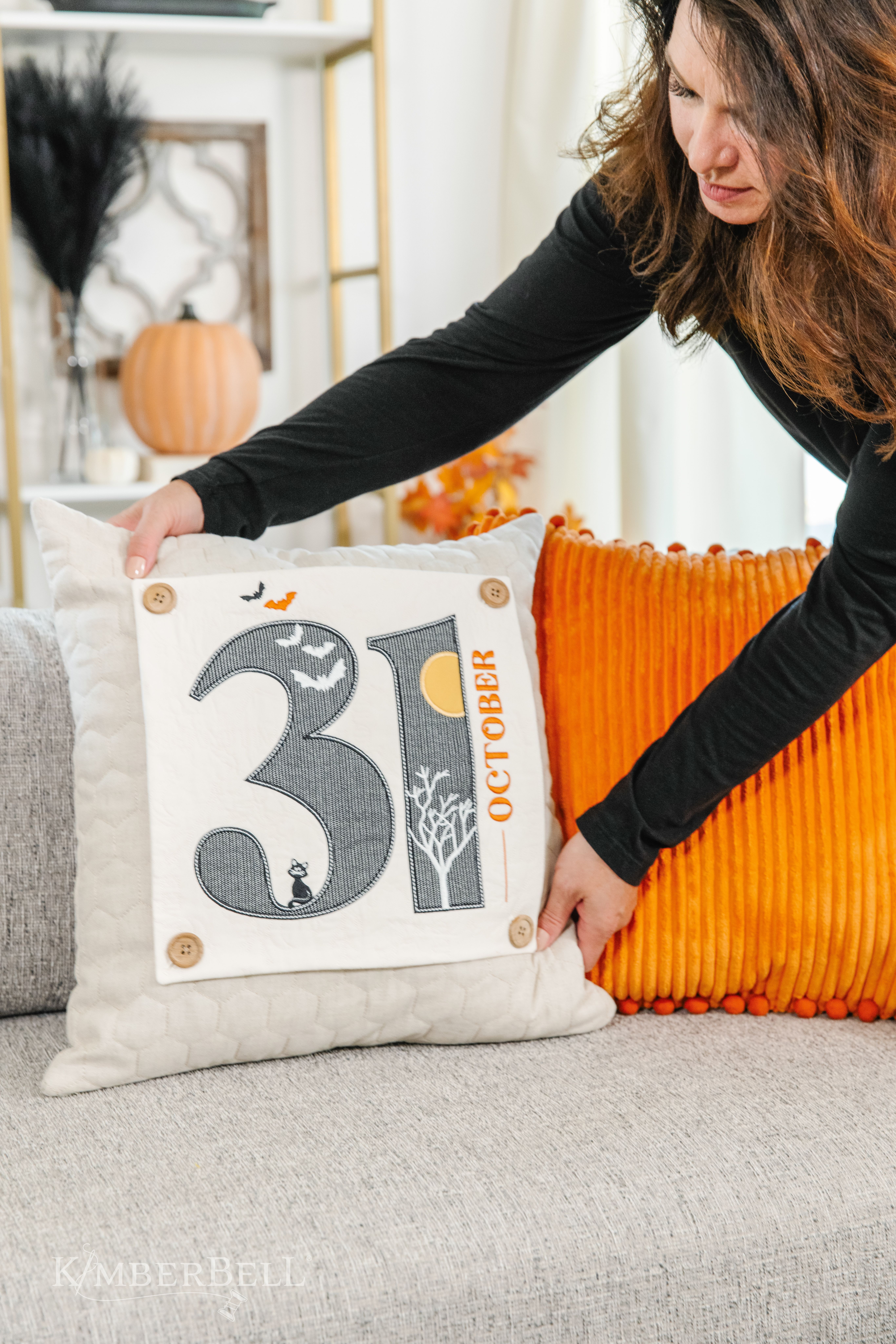 Thanksgiving
Our Thanksgiving panel is warm decor to be thankful for, with pumpkins, squirrels, and an array of lovely stitched leaves.
Hanukkah
Our beautiful Hanukkah panel features a menorah, dreidel, and other beloved symbols for your Festival of Lights celebration.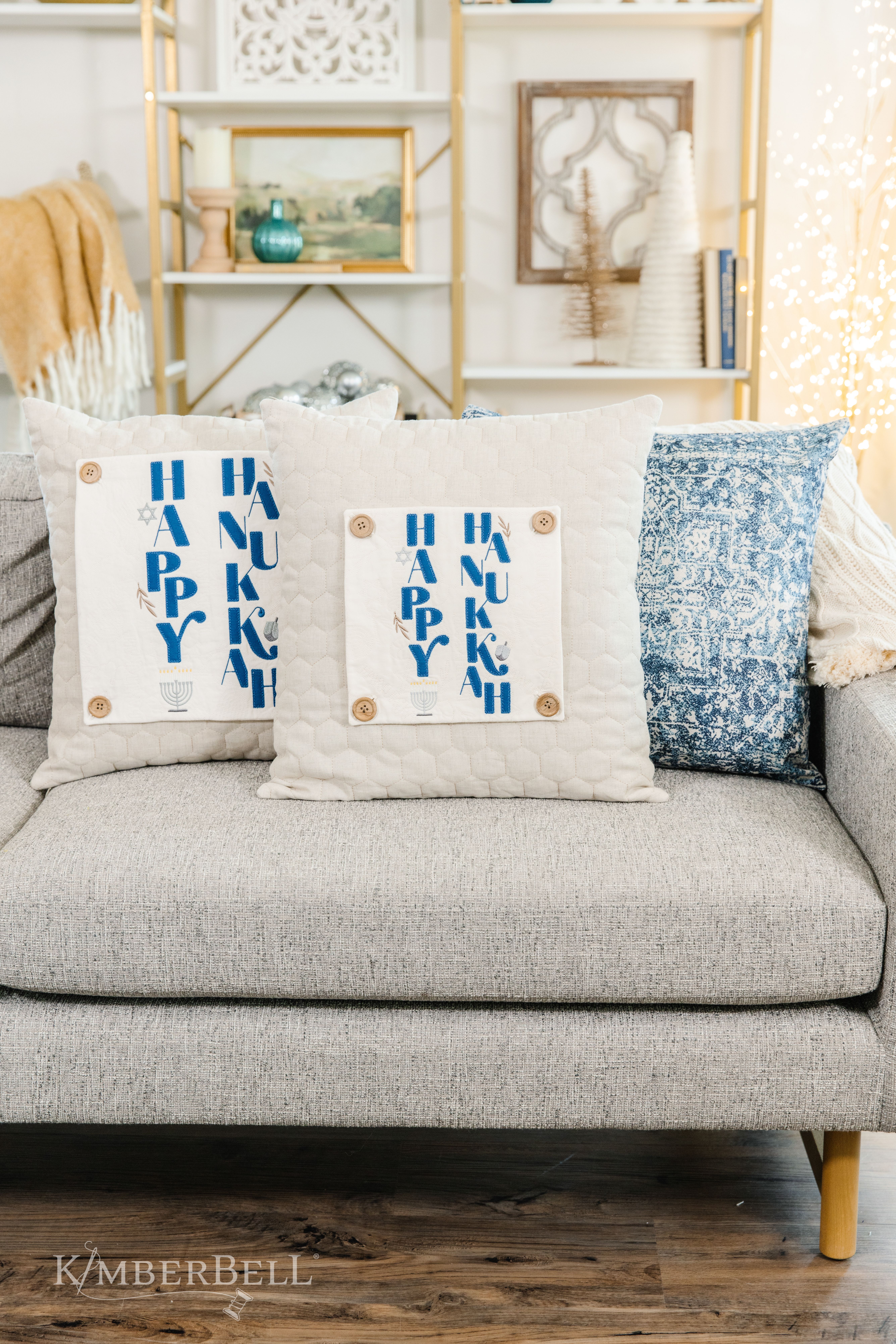 December 25th
Deck your halls with our December 25th panel! An applique tree is fun and festive with smooth Embroidery Leather and merry ornaments.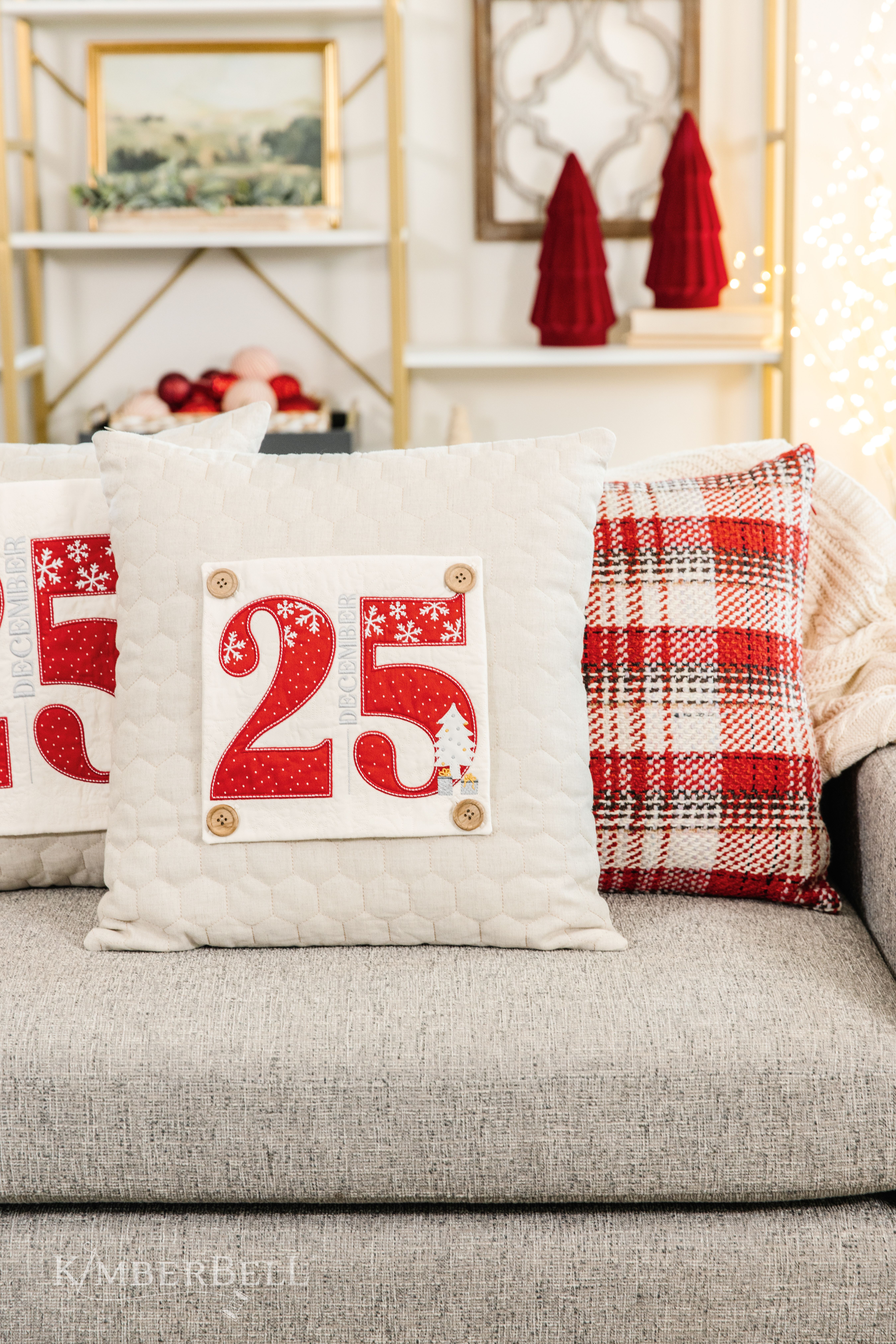 Save the Date
And that's the collection! Again, you can buy and download just one design or purchase the entire collection. Either way, February 14th is free and our detailed instructions guide you through each technique.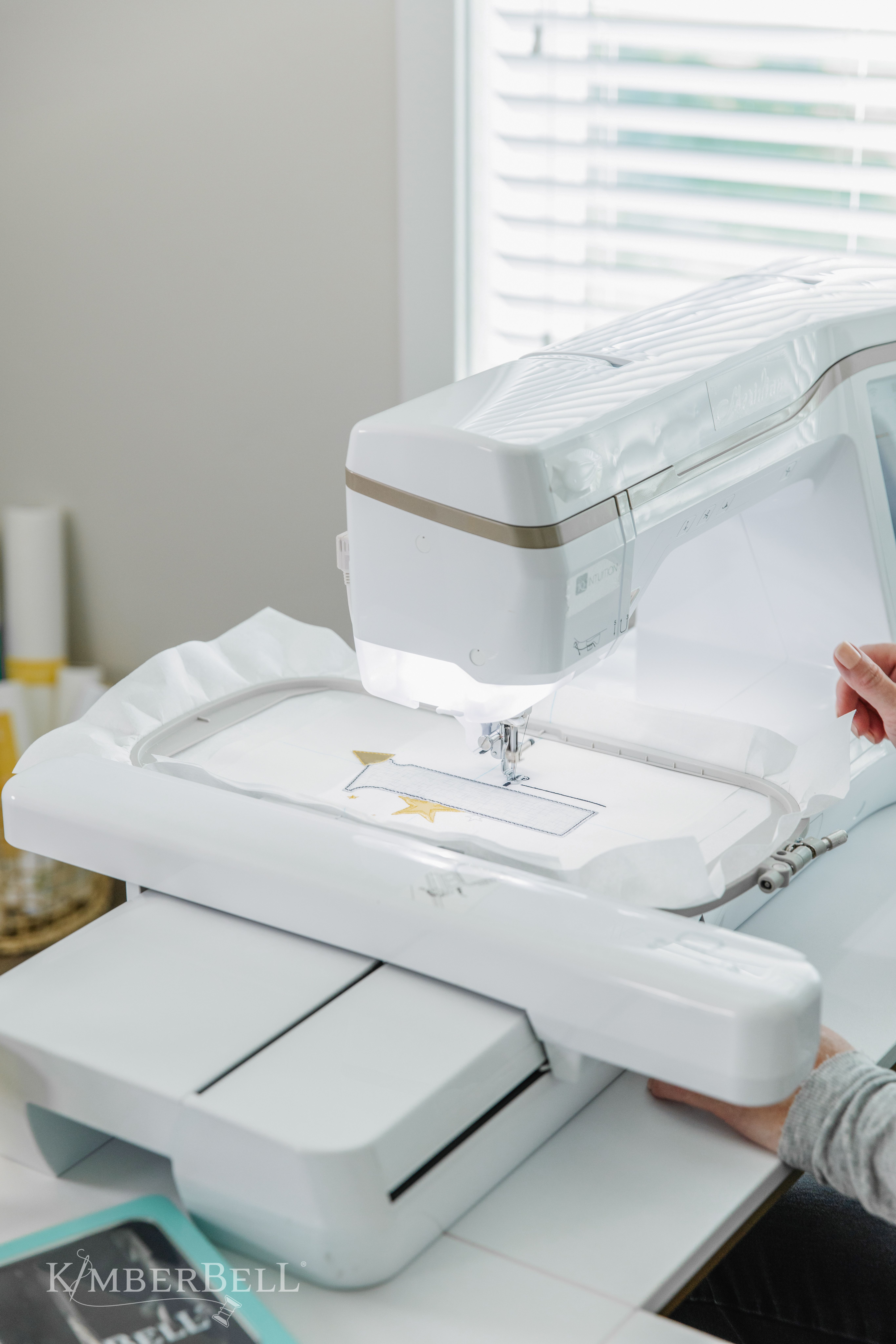 When it comes to darling interchangeable decor, be sure to Save the Date with Kimberbell!