Receive a FREE Home of the Blooms Design for Sewing and Machine Embroidery at Participating Fill in the Blank Shops!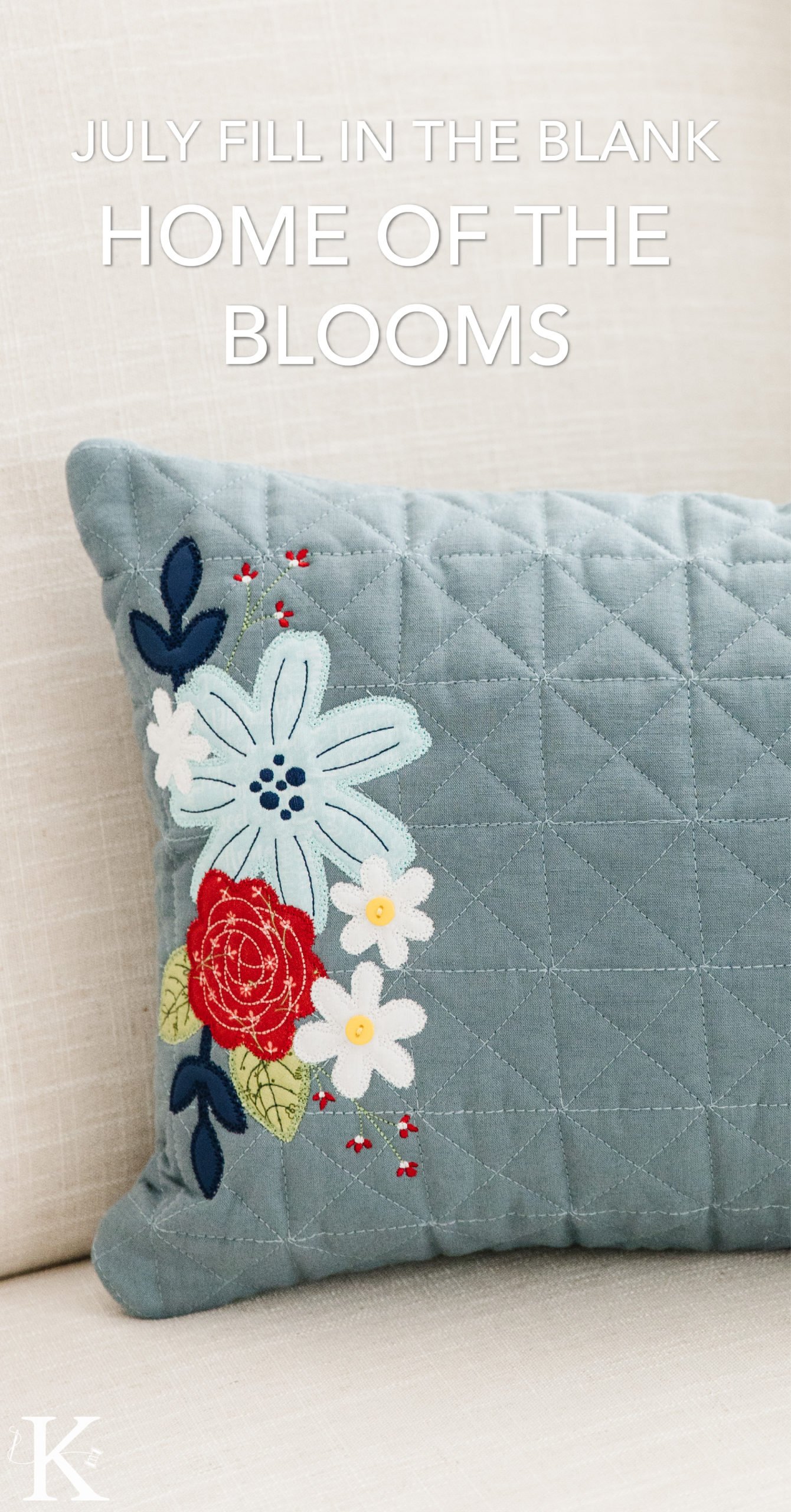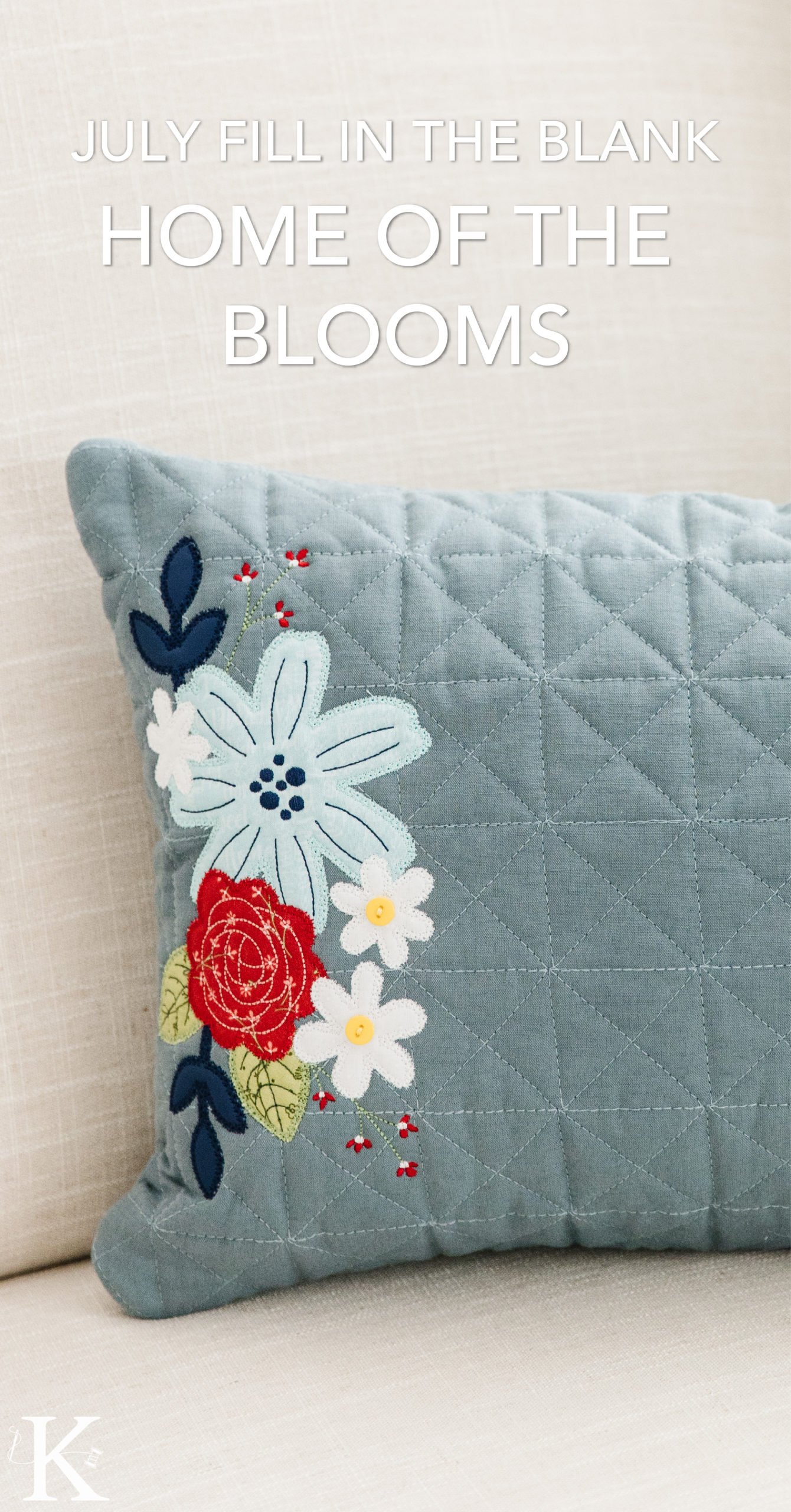 O'er the land of the free
And the Home of the...Blooms!
Kimberbell's July Fill in the Blank design is as fresh as a daisy! Stitch cheerful applique flowers on Kimberbell's exclusive Patriot Blue Quilted Pillow Blank, finish the sides on your sewing machine, and add an 18×12" Pillow Insert through the sewn-in zipper. With Kimberbell fabrics, Embroidery Leather, and Cute as a Button(s), Home of the Blooms perfectly coordinates with Kimberbell's Red, White, & Bloom feature quilt as delightful decor for couches and more.
Fill in the Blank
Have you discovered Kimberbell's Fill in the Blank projects? Each month, participating shops offer a specific Kimberblank such as the Patriot Blue Quilted Pillow Blank. (And, by the way, all Kimberbell Pillow Cover Blanks are pre-quilted, with serged, open side seams for easy hooping!) When you purchase the blank, the shop will share the exclusive Home of the Blooms design with you for FREE! This beautiful pattern can be done on either a sewing or embroidery machine.

Shops ship the blank and share the free design via email, so don't worry if you don't have a participating shop close by. Use our store locator to find a Fill in the Blank shop today and ask about the techniques, designs, and blanks available every month!