Receive a FREE Cactus Love Design for Sewing and Machine Embroidery at Participating Kimberbell Fill in the Blank Shops!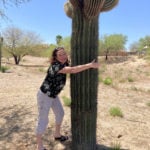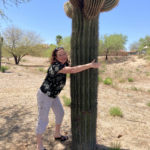 What image comes to mind when you think "Cactus Love?" Snuggling with a saguaro?
Probably not the best idea. (Ouch!) On the other hand, April's Fill in the Blank project by Kimberbell is definitely a good idea! Let's take a closer look.
Cactus Love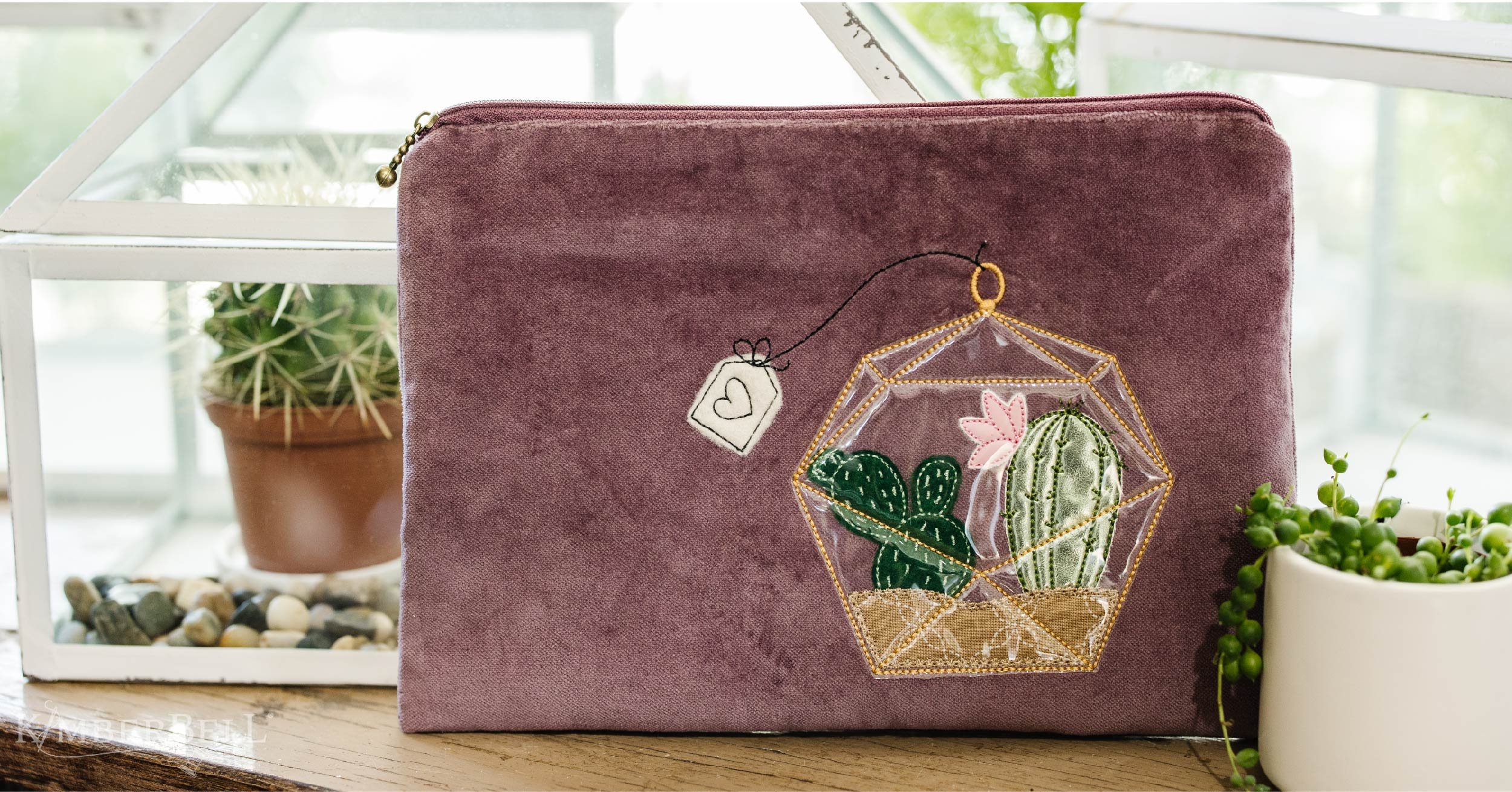 Stitched on a limited-edition amethyst Velveteen Zipper Pouch Blank, Kimberbell's April Fill in the Blank design celebrates the beauty of warm desert sands. A saguaro cactus of Embroidery Leather blooms beside an Embroidery Felt prickly pear, both nestled in a bed of applique fabric and encased in Sweet as Candy Clear Vinyl. Topped with a heart "felt" gift tag, Cactus Love is for both sewing and machine embroidery enthusiasts!
So, where do you find this "succulent" project?
Fill in the Blank
Each month, participating Fill in the Blank shops sell a specific Kimberblank (in this case, the limited-edition amethyst Zipper Pouch). When you purchase the pouch, the shop will share the exclusive Cactus Love design with you for FREE! This beautiful pattern can be done on either a sewing or embroidery machine. And by the way, our zipper pouch blanks have a sewn-in zipper, a super-soft texture, and serged, open side seams. They're so easy to embellish and finish!*

Shops will ship the blank and share the free design via email, so don't worry if you don't have a participating shop close by. Use our store locator to find a Fill in the Blank shop today and ask about the techniques, designs, and blanks available every month!
Now, that's something worth poking into.

*If you'd like to see how to stitch and finish Zipper Pouch Blanks, check out this Tuesday Tips with Kimberbell!