Nautical Crossbody Bags Now in Kimberbell Vault!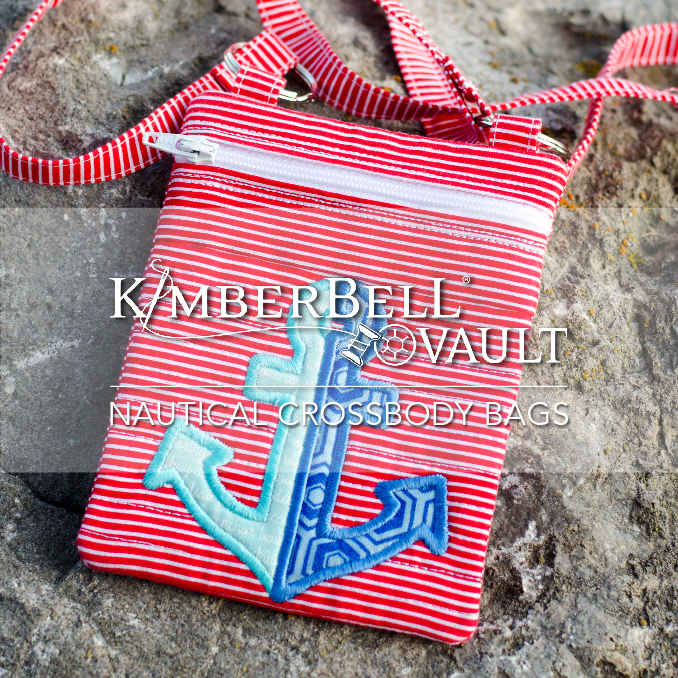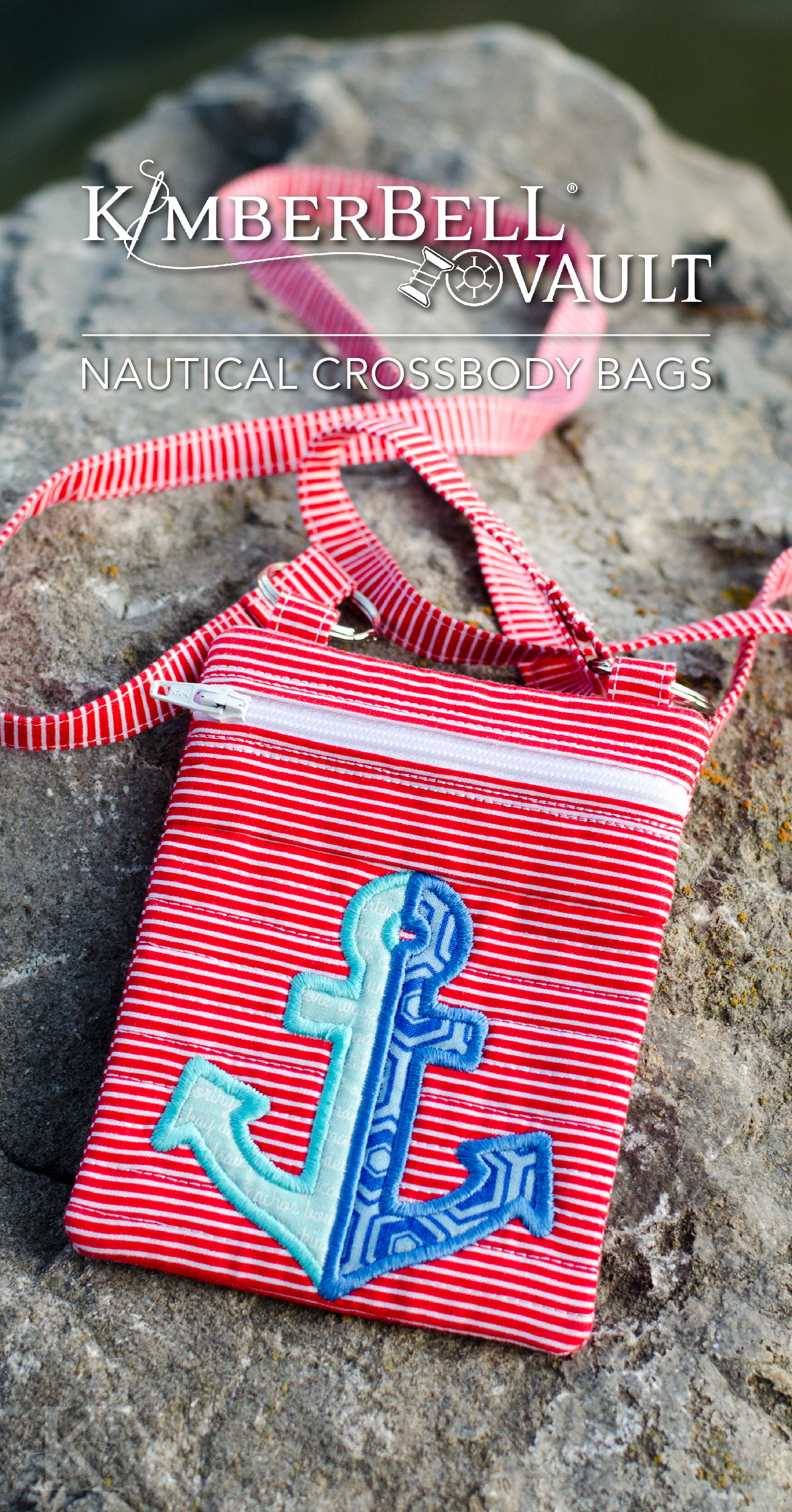 Looking for a fun summertime project? Kimberbell's Nautical Crossbody Bags (Sailboat, Nautical Stripe, and Anchor) are now available for individual sale in the Kimberbell Vault.
Each quilted zipper pouch is fully lined and created entirely in-the-hoop with no visible stabilizer. It's also easy to make and attach the optional strap so you're hands free and ready for fun!
PLUS...each design comes in four sizes (5x7, 6x10, 7x8, and 8x10 hoops) for a total of 12 design files. Just think the possibilities for stashing your sunglasses, lip balm, money, and more!
And what a great gift idea, right? Just stitch a crossbody bag and fill with a variety of tiny treasures. Let's take a closer look at each of the three designs!
Sailboat
Get ready to set sail with Kimberbell's Sailboat Crossbody Bag! Pieced right in-the-hoop, our whimsical schooner drifts along a backdrop of crosshatch stitches.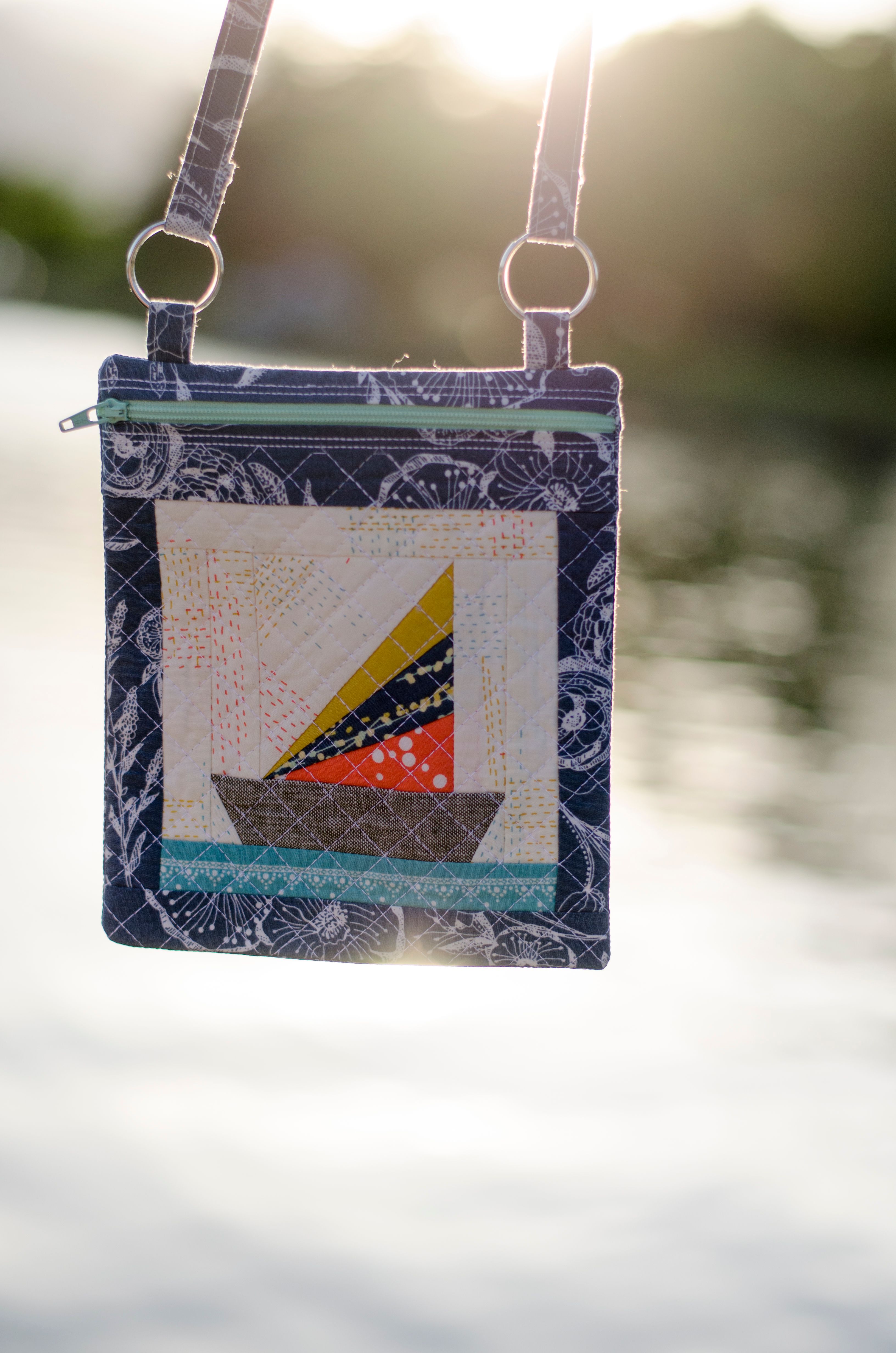 Nautical Stripe
Set off for adventure with Kimberbell's Nautical Stripe Crossbody Bag! Our classic pattern of quilted lines is functional fashion for wherever life takes you.
Anchor
It's "anchors aweigh" with Kimberbell's Anchor Crossbody Bag! Choose two different fabrics for the adorable applique and add to a sea of background quilting.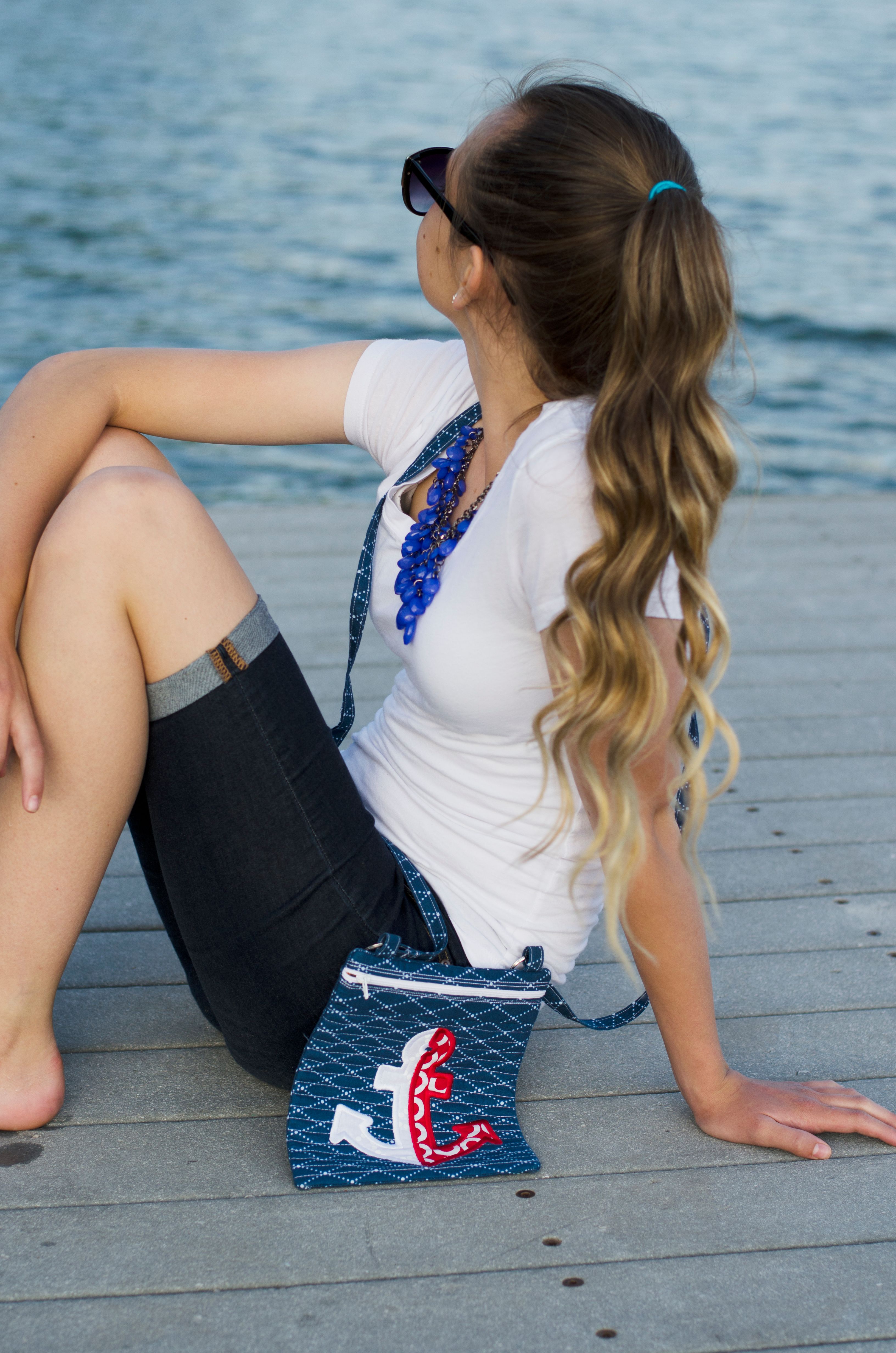 And the best news is you can get started TODAY. Download Nautical Crossbody Bags from the Kimberbell Vault and let your creativity set sail!