Joy to the World...It's Kimberbell's Nativity Bench Pillow!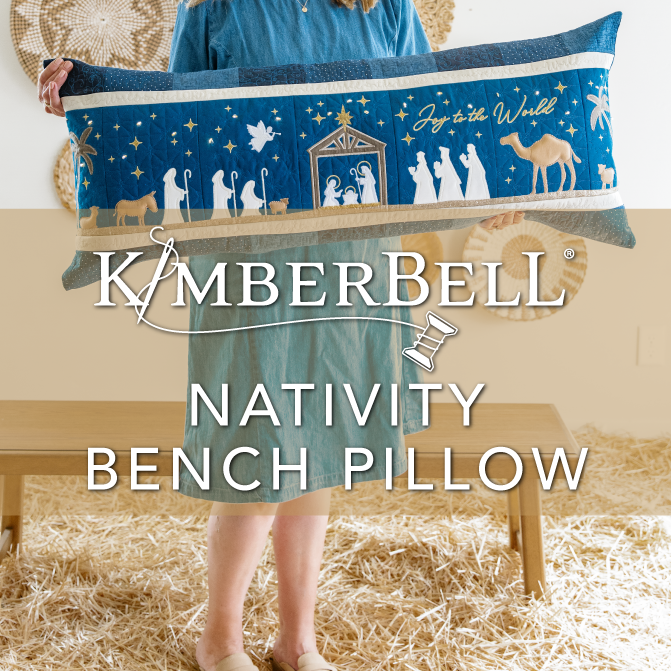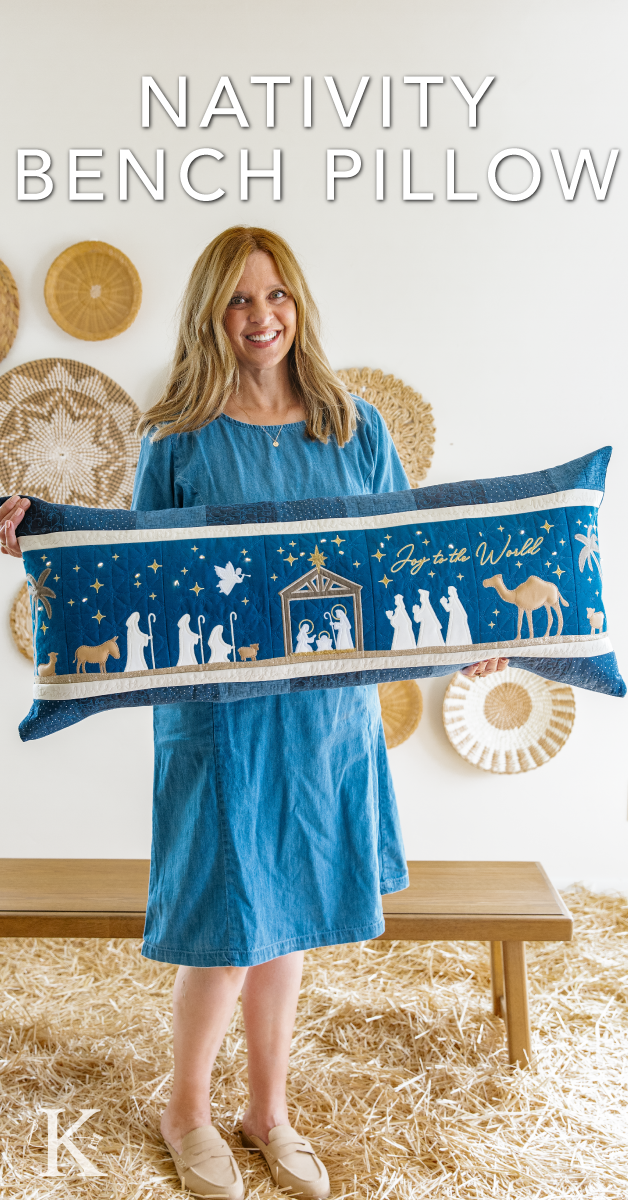 It's Here!
Kimberbell fans have wanted a Nativity Bench Pillow for a long time now, and that blessed day has finally arrived! We're absolutely delighted to announce this (stunning!) Christmas project.
Let's celebrate by taking a close look at the beautiful blocks and dimensional details!
Twinkly Fairy Light Stars
One of the many features that make this project special are the fairy light stars scattered throughout the pillow. These lights twinkle through small eyelet holes, while the battery pack slips into a special pocket.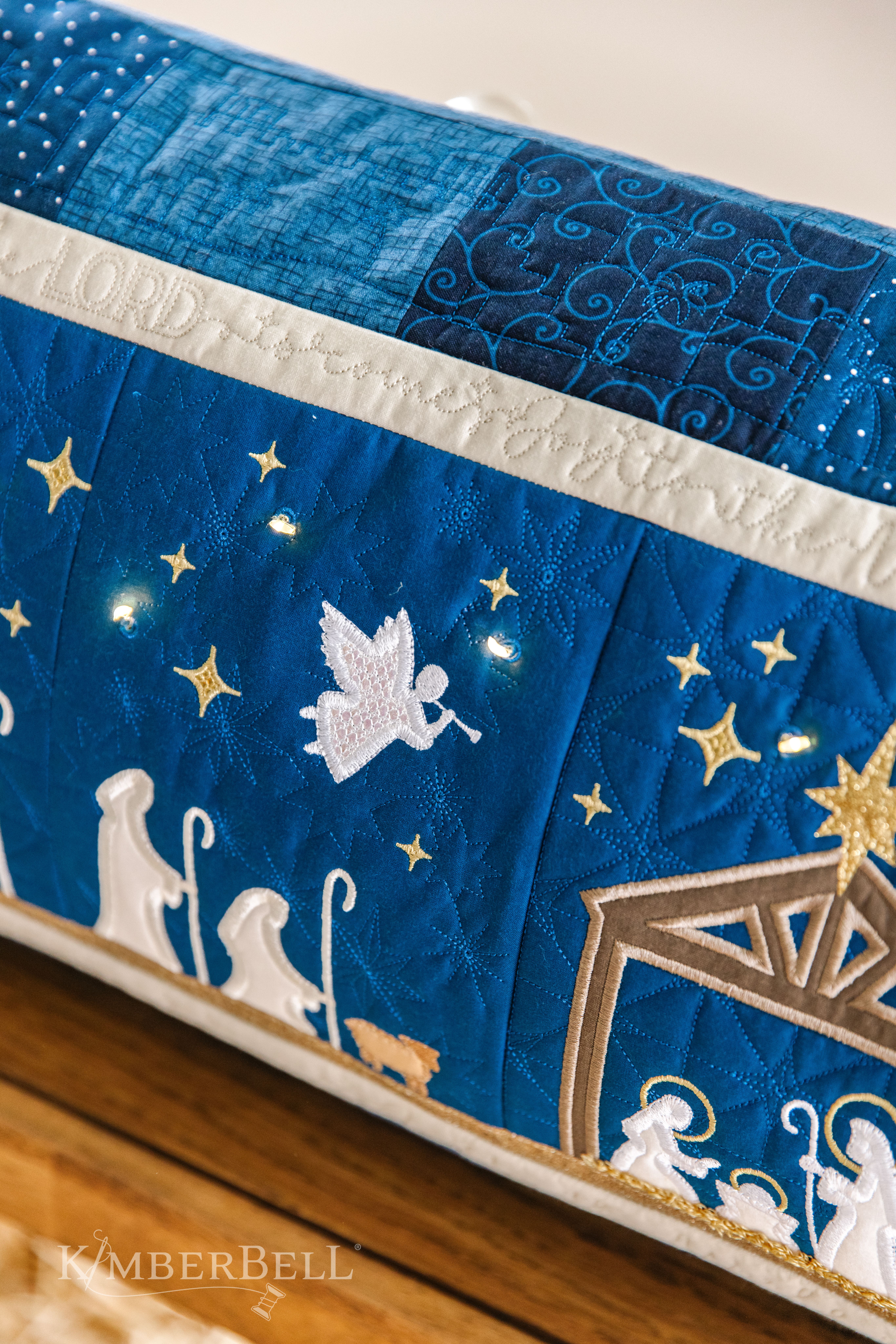 The Holy Family
The Holy Family is serenely framed by an applique stable. Notice the fluffy fringe hay and sparkling star of gold Applique Glitter! ✨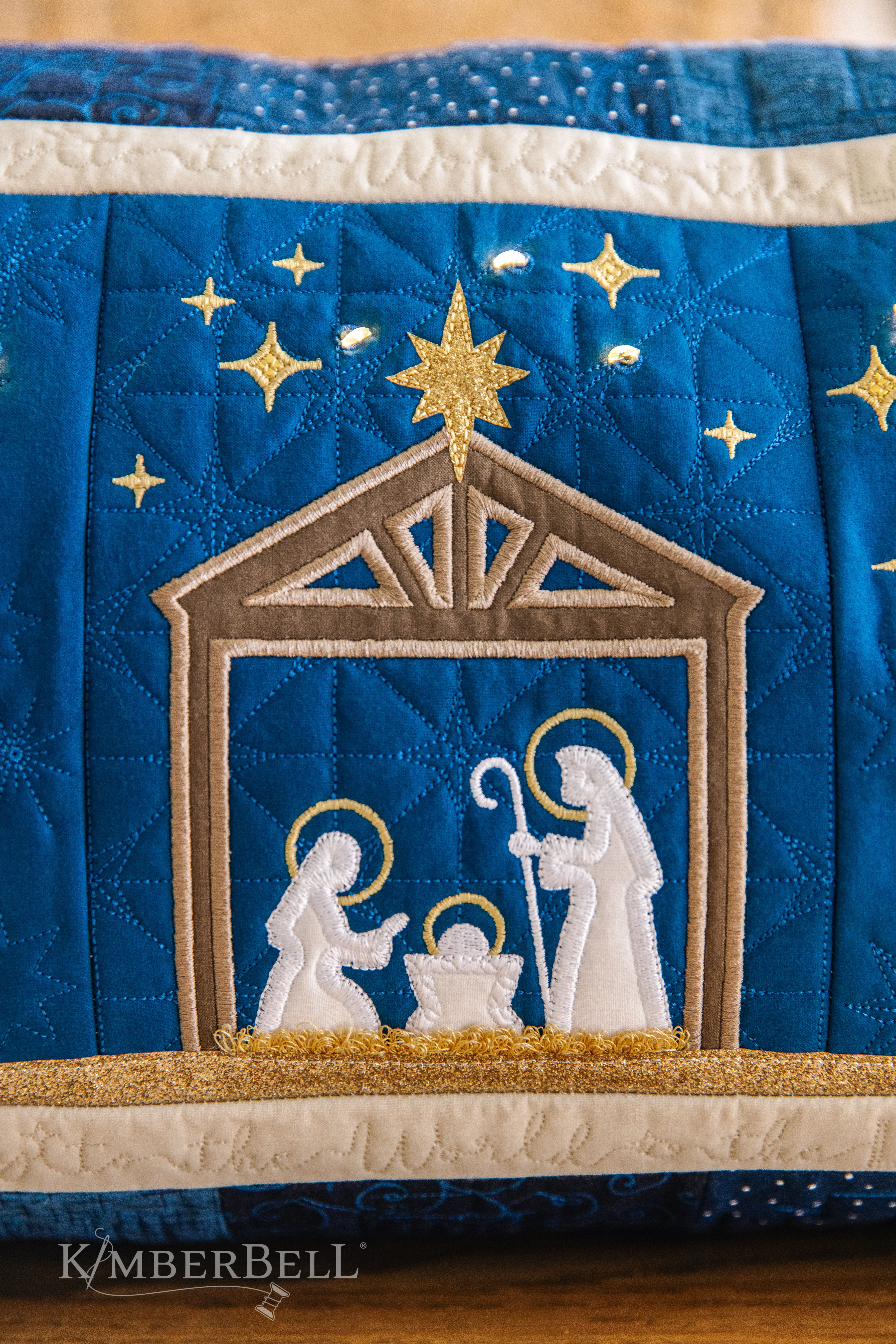 Shepherds
A Mylar angel soars through the night sky, leading faithful shepherds to the manger. A small piece of Flexi Foam adds poofy dimension to the little lamb!

Dimensional Animals
The lambs aren't the only dimensional animals. The camel (below) and the darling donkey also have Flexi Foam beneath the applique, while the palm tree features decorative stitching around the fronds! 🌴

Wise Men
Applique wise men travel to Bethlehem, each bearing stitched gifts of gold, frankincense, or myrrh. (Notice the beautiful star quilting in the background behind them!)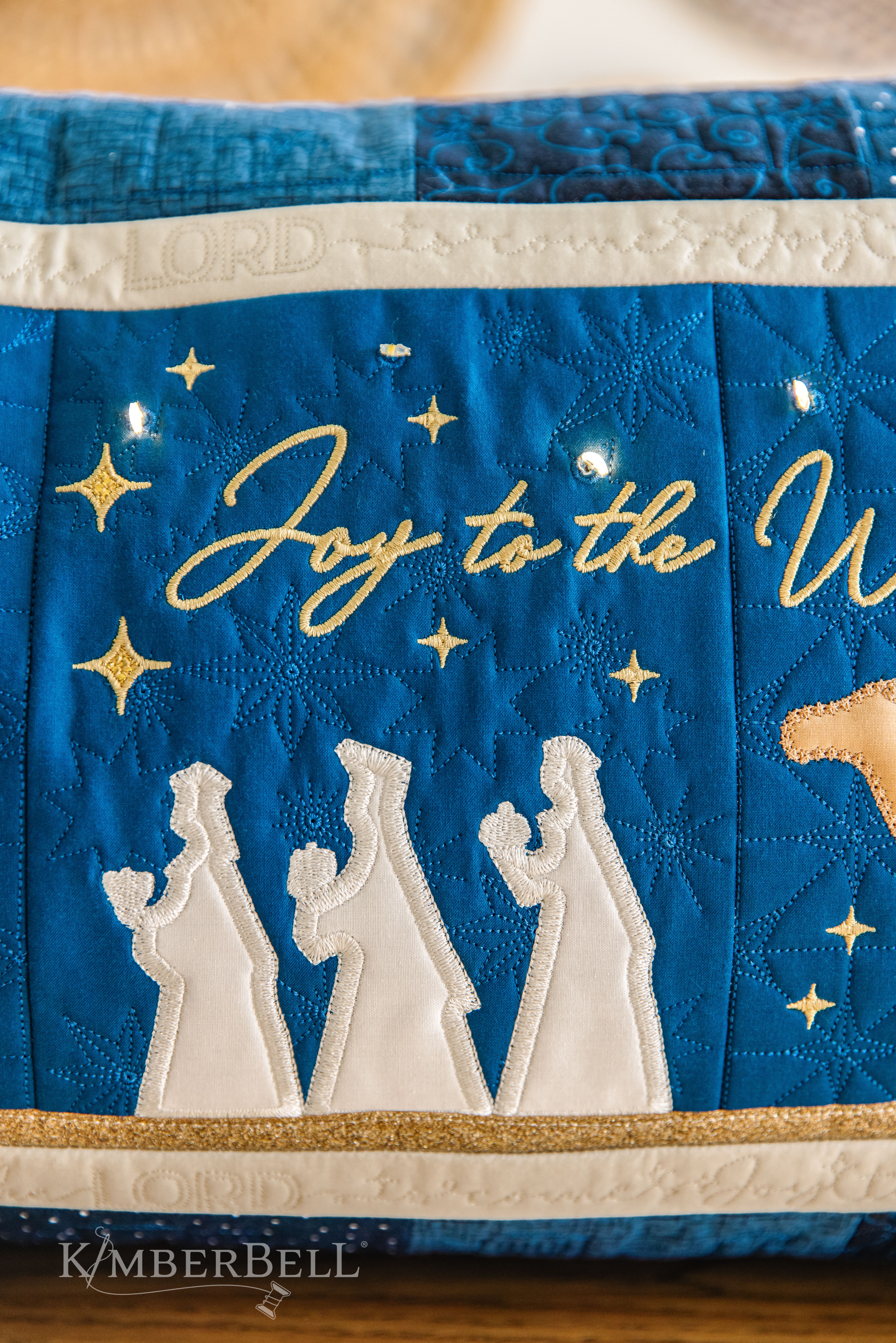 Applique Glitter Sand
Also notice the "sandy" ground. It's a long strip of gold Applique Glitter! You'll find this strip, the fairy lights, and all of the embellishments in the Nativity Bench Pillow Embellishment Kit (sold separately).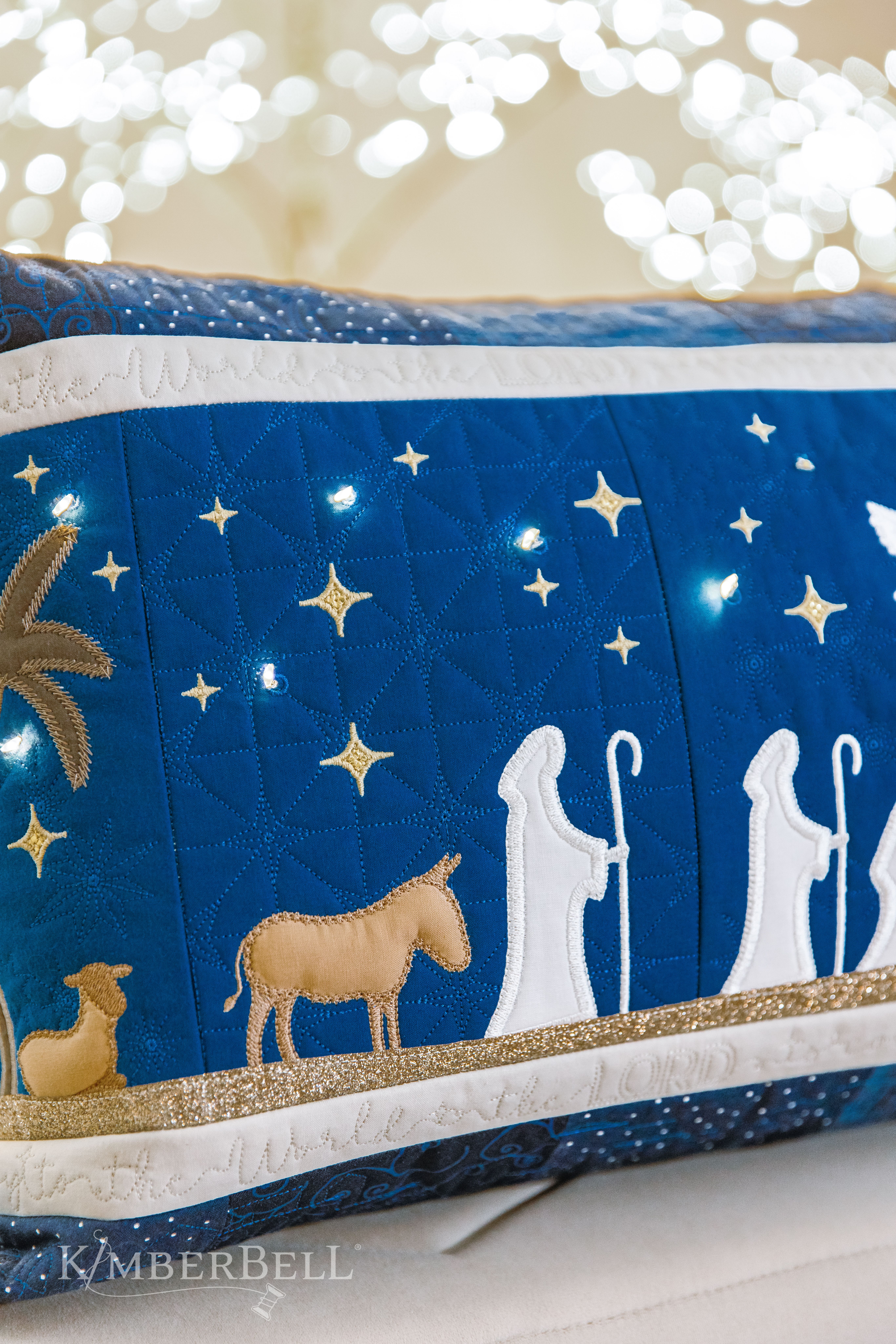 Background Quilting
If you'd like to take this bench pillow to a whole new level of WOW, consider adding the background quilting! These designs are absolutely gorgeous with stars, Bethlehem buildings, and sweet sentiments.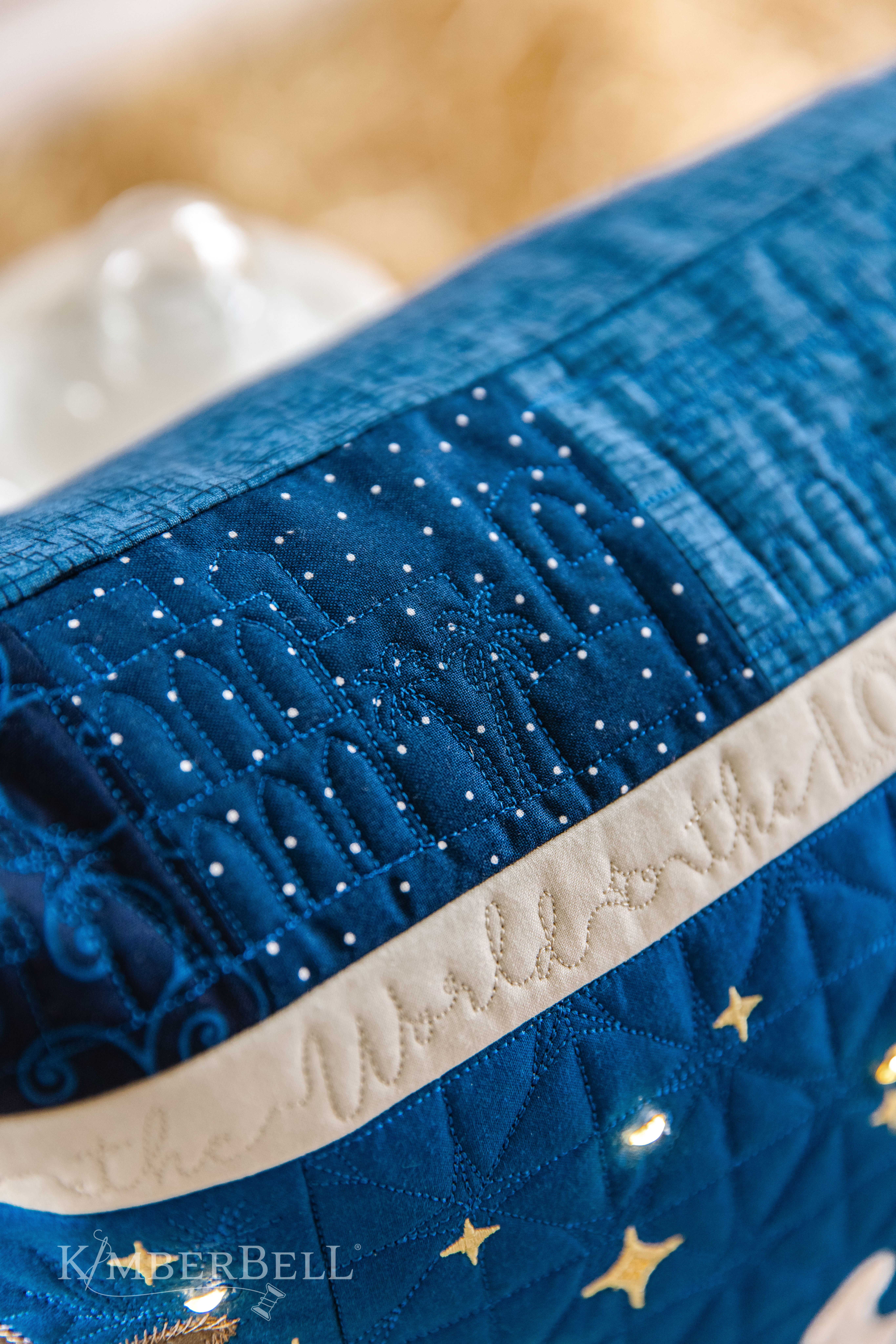 Because it's optional, background quilting is always sold separately. You can choose to buy individual designs OR you can buy the whole bundle HERE!
Zippered Enclosure
Our Nativity Bench Pillow also features a handy zippered enclosure on the back. Just unzip and slip your 16 x 38" Pillow Insert inside!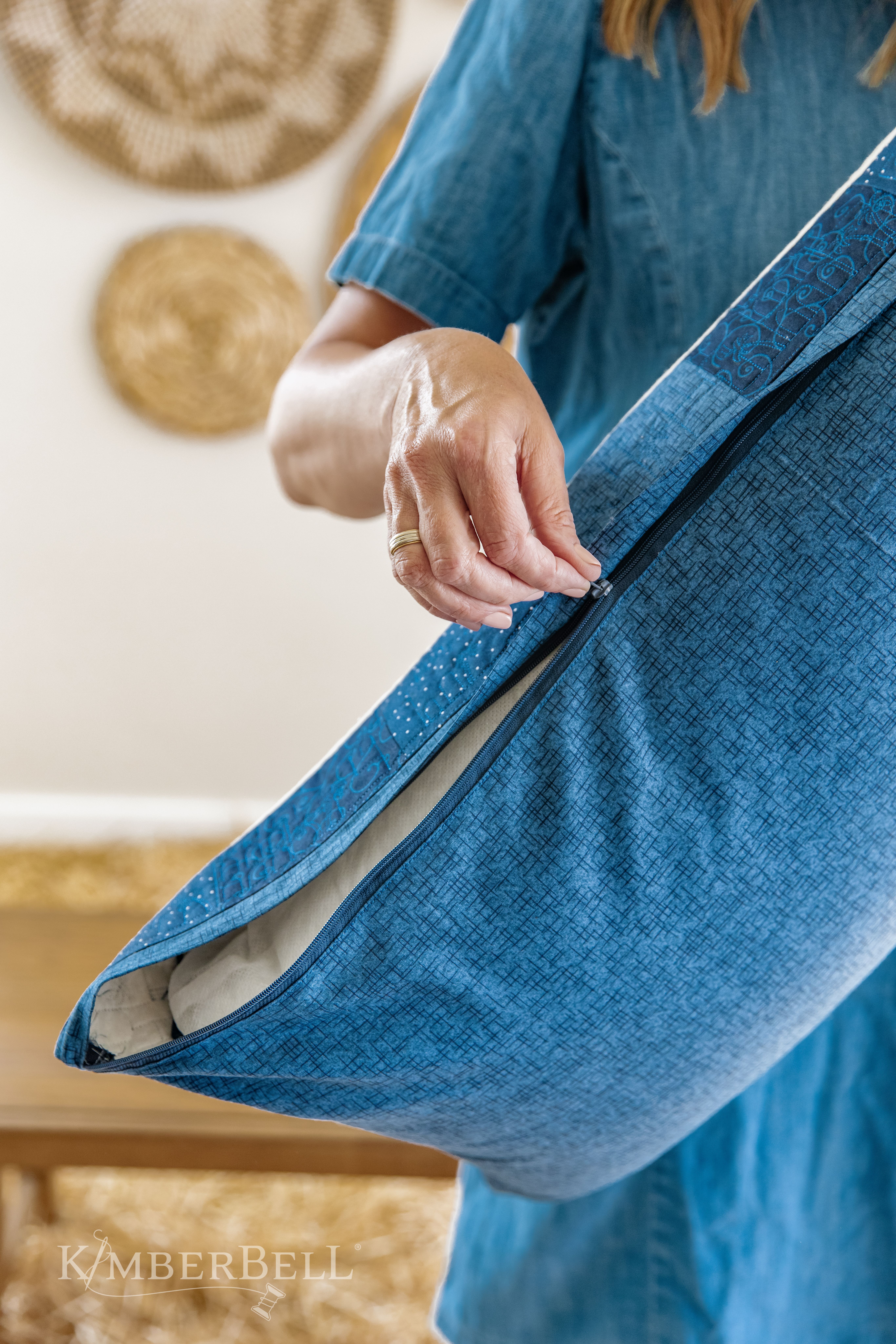 Find this inspiring project wherever Kimberbell products are sold. From sparkling stars to the "Joy to the World" sentiment, Kimberbell's Nativity Bench Pillow is a peaceful reminder that all is calm and all is bright.
I hope this project brings joy to YOUR world! ❤️