Enjoy Demo December With Your Favorite Quilt Shop!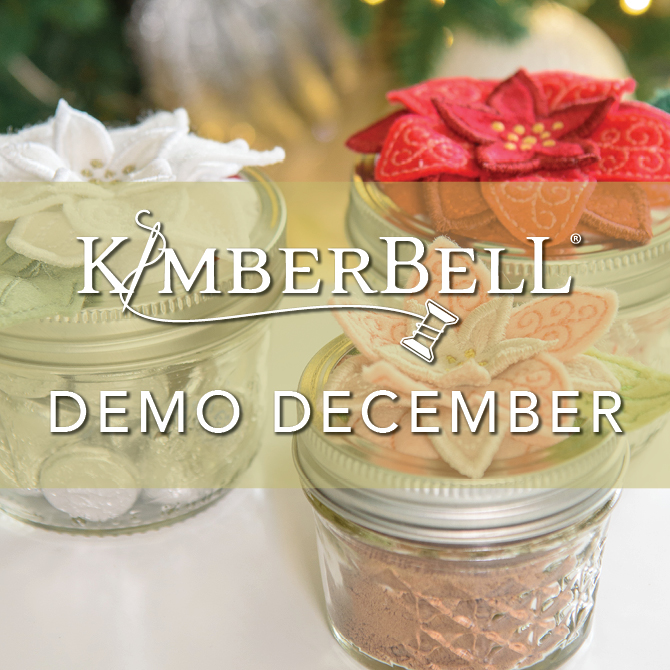 Demo December
If you keep your eye on social media next month, chances are you'll see a lot of happy chatter about a certain Poinsettia Jar Topper and something called Demo December.
So. What in the world is Demo December?
Basically, it's a thank you—a thank you to our quilt shops and a thank you to you, the wonderful and creative machine embroidery enthusiasts who support these shops. Here's how it works:
First, we give participating shops a free design each year. The 2023 design is the Poinsettia Jar Topper, a beautiful, easy project perfect for gifts and decor!
Shops then give THREE Kimberbell product demonstrations, virtually or in store, throughout the month of December. You watch the demonstrations, then the shop shares the embroidery design with you for free!
Fun, huh?
Demo December starts on Black Friday (November 24) and runs all the way through December. In January, this design will no longer be free but will be available to purchase and download from Kimberbell.com.
Poinsettia Jar Topper
Our fun and festive design comes in two sizes for regular and wide-mouth jars. Stitch in 4x4 and 5x7 hoops in traditional crimsons and greens or choose white, pink, or other cheerful colorways! Take a look: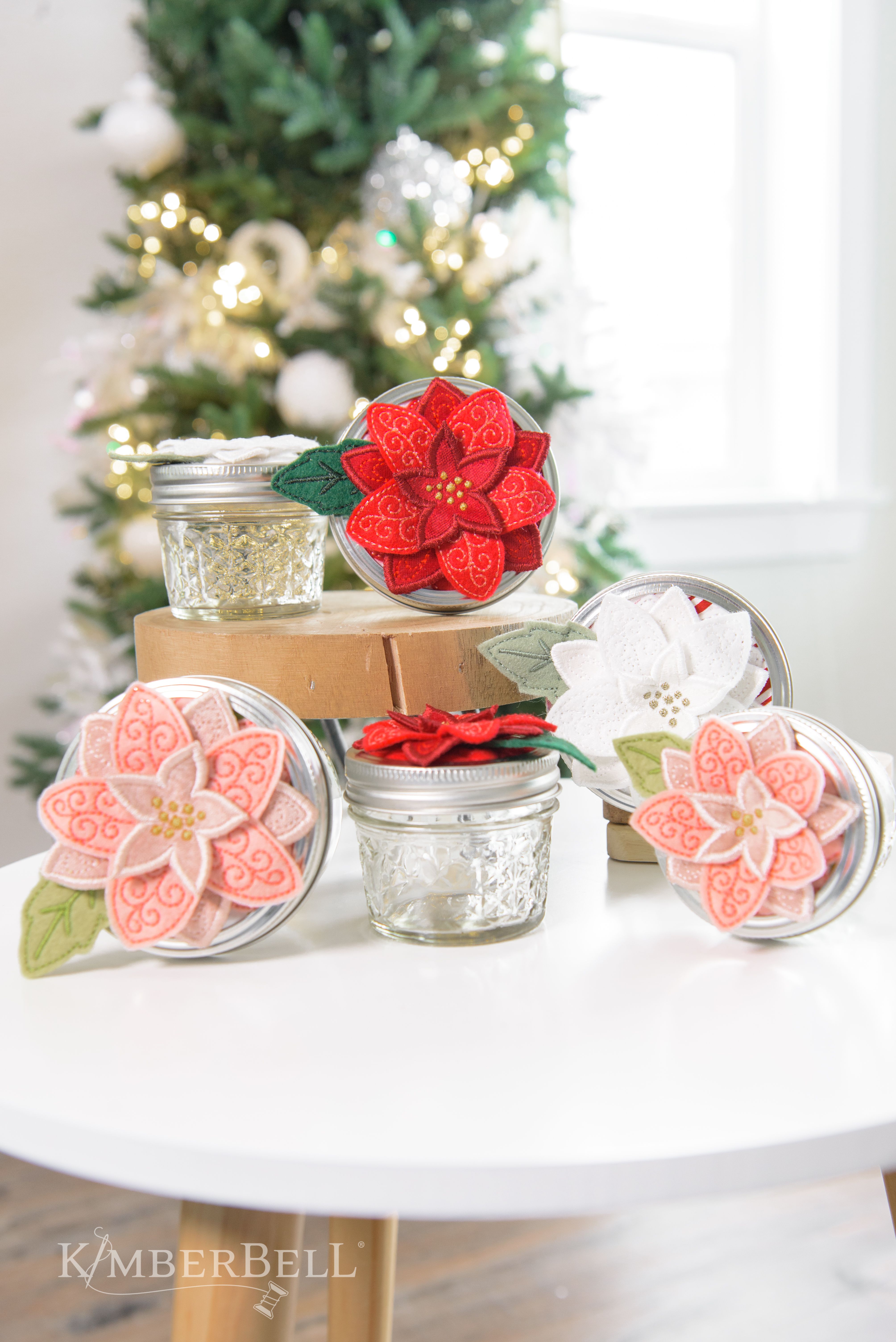 Use Flexi Foam, Embroidery Felt, and Velveteen to create these lovely textures. 💕 With an easy over-the-edge applique technique and decorative stitching , our Poinsettia Jar Topper is the perfect holiday project.
I hope you enjoy Demo December to the fullest! Remember, you don't have to live near a quilt shop to participate, as many shops will be offering virtual demonstrations as well!
Be sure to post YOUR Poinsettia Jar Topper pictures on social media. (I can't wait to see them!)