Two Scoops Ice Cream Topping Recipes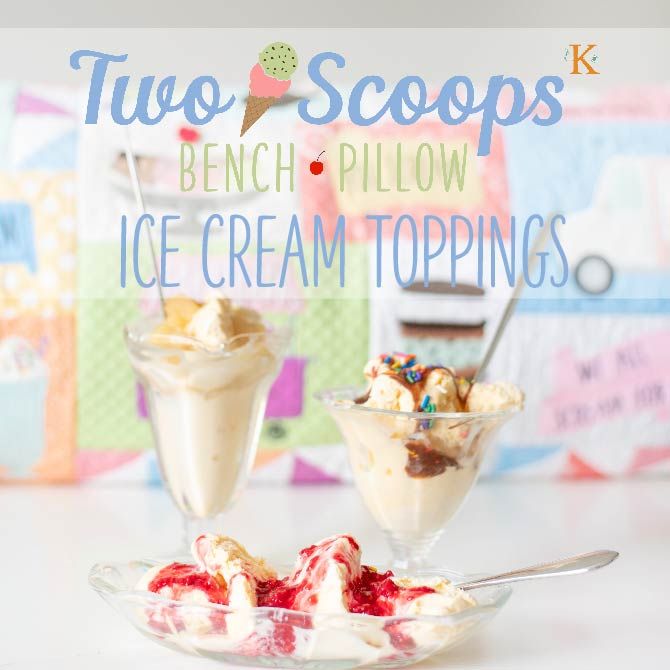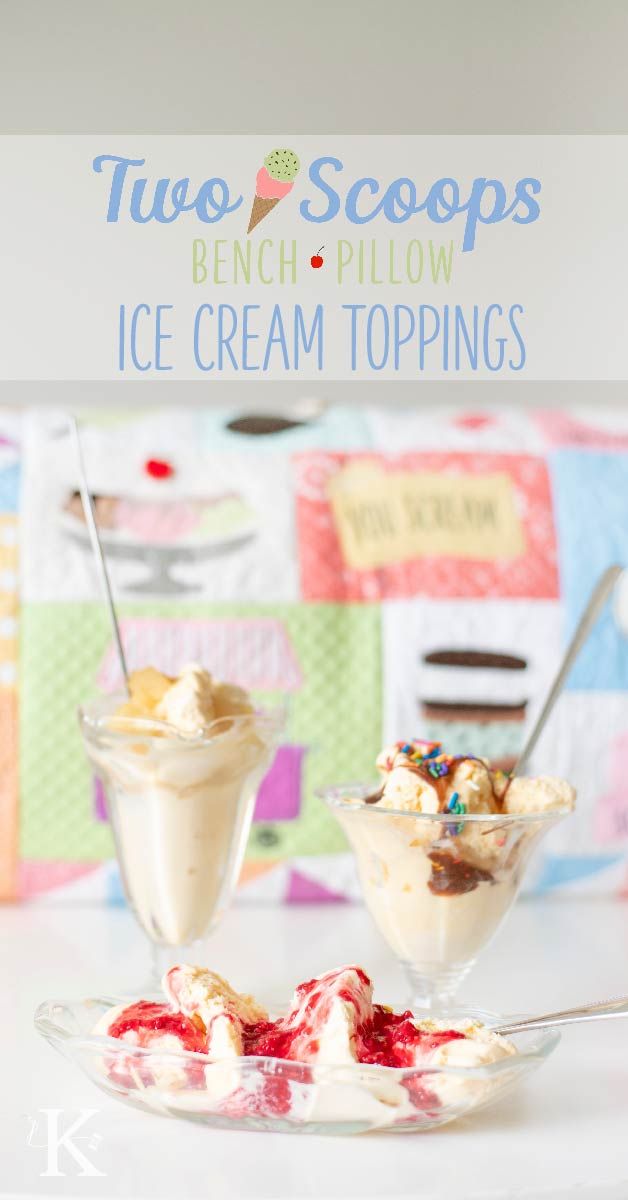 With ice cream sandwiches, dipped bars, milkshakes, and more, it's no wonder Kimberbell's Two Scoops Bench Pillow is summer's most popular project! Here's just a "taste" of the pillows many of you are posting in our Kimberbellas [and Fellas, Too] Facebook Group.
I Scream for Ice Cream!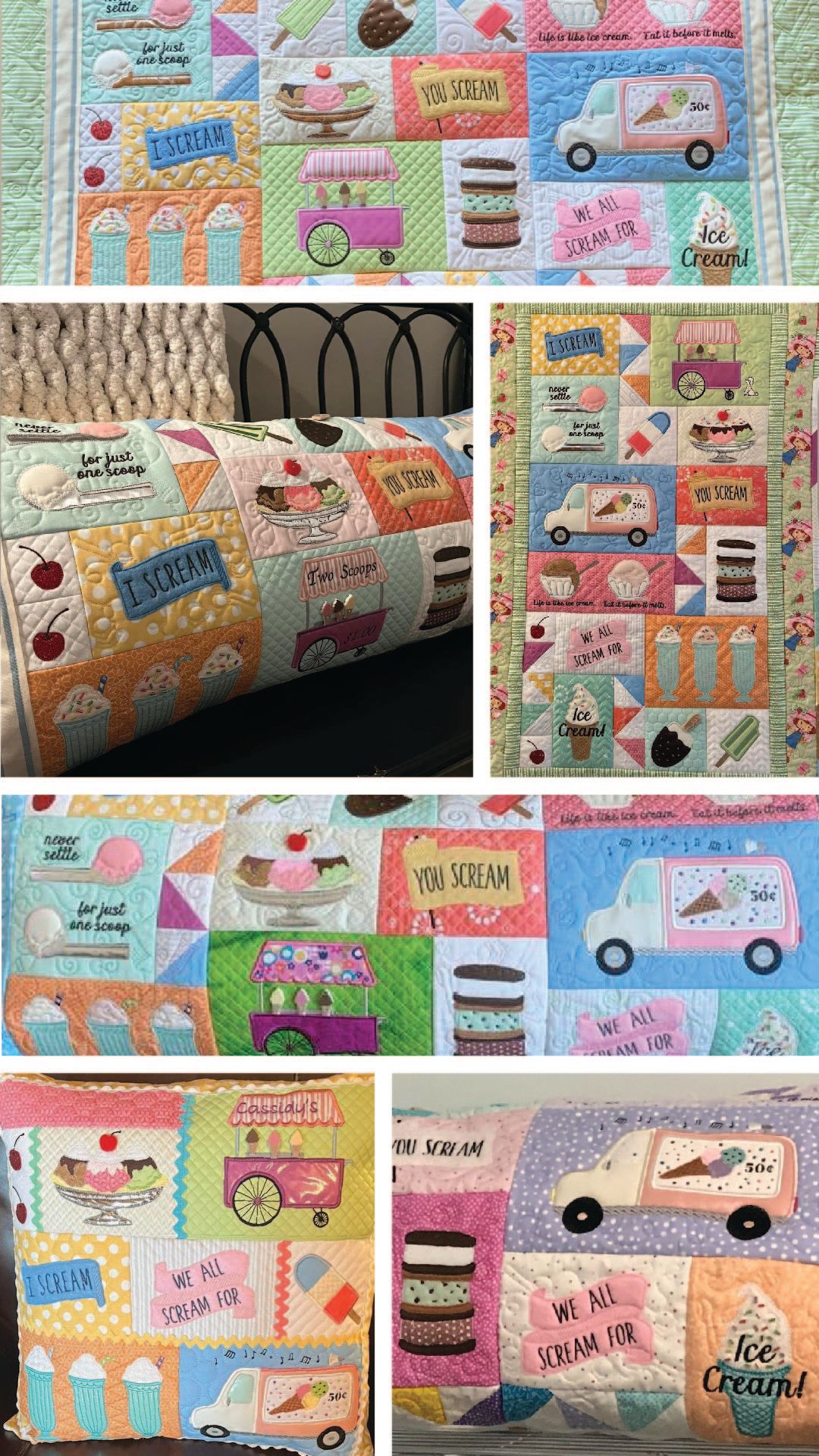 Thanks so much for sharing your finished projects with us! 👏 To celebrate all of this delectable creativity, I thought I'd share a few tried-and-true ice cream topping recipes for you to enjoy with your family and friends.
After all, making sweet memories with people you love is what the Two Scoops Bench Pillow is all about!
Spiced Pear Sauce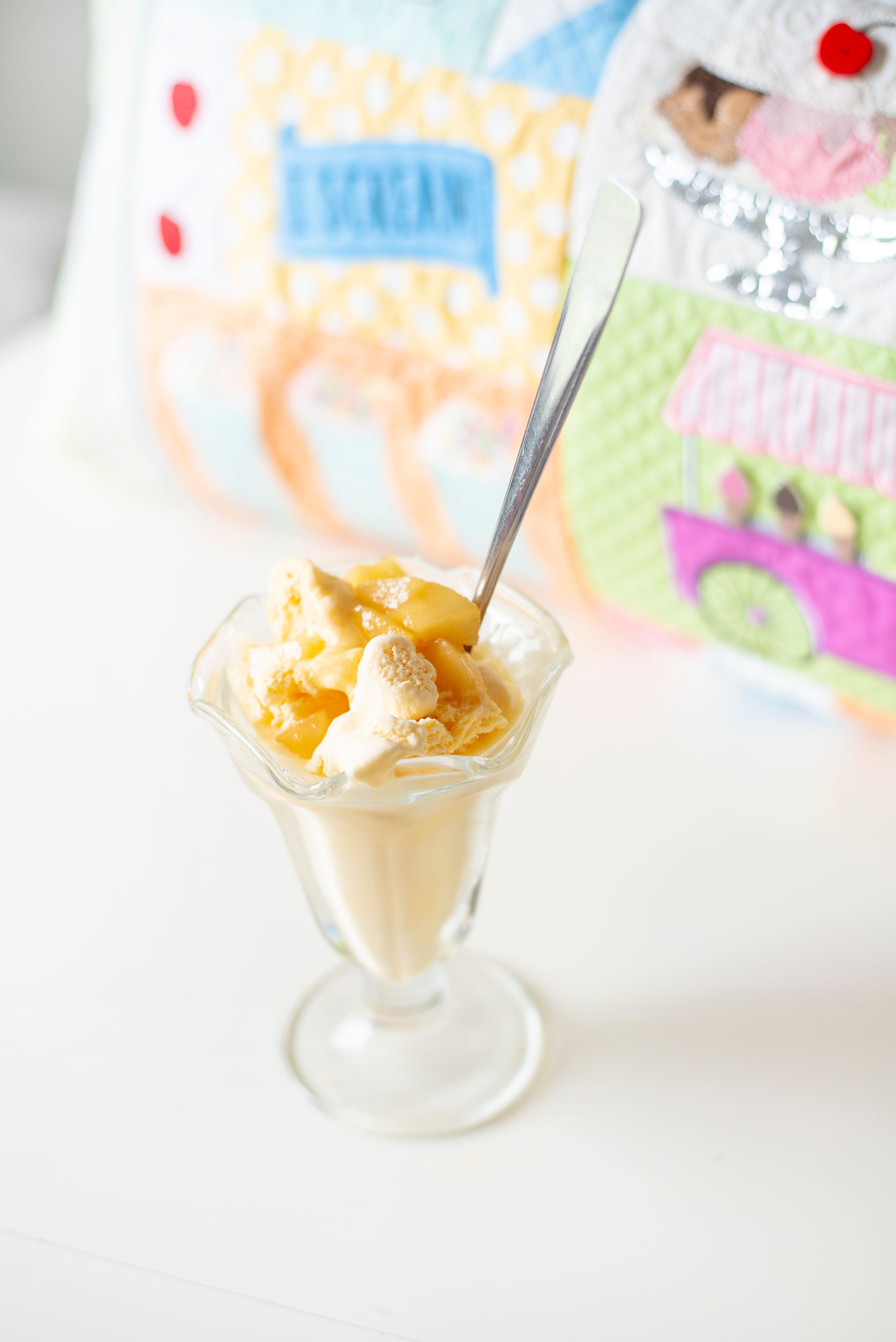 Ingredients
3 Tbs. cornstarch
1 cup brown sugar
1/8 tsp. cinnamon
1 (29 ounce) can pears, chopped (reserve the syrup)
1 cup reserved pear syrup
1/4 cup butter
Directions
Combine cornstarch, brown sugar, and cinnamon in a saucepan. Add pear syrup and cook over medium-high heat until mixture boils. Reduce heat and simmer 5 minutes. Add butter and stir until melted. Add pears and heat through.



Serve warm over vanilla ice cream.
Classic Hot Fudge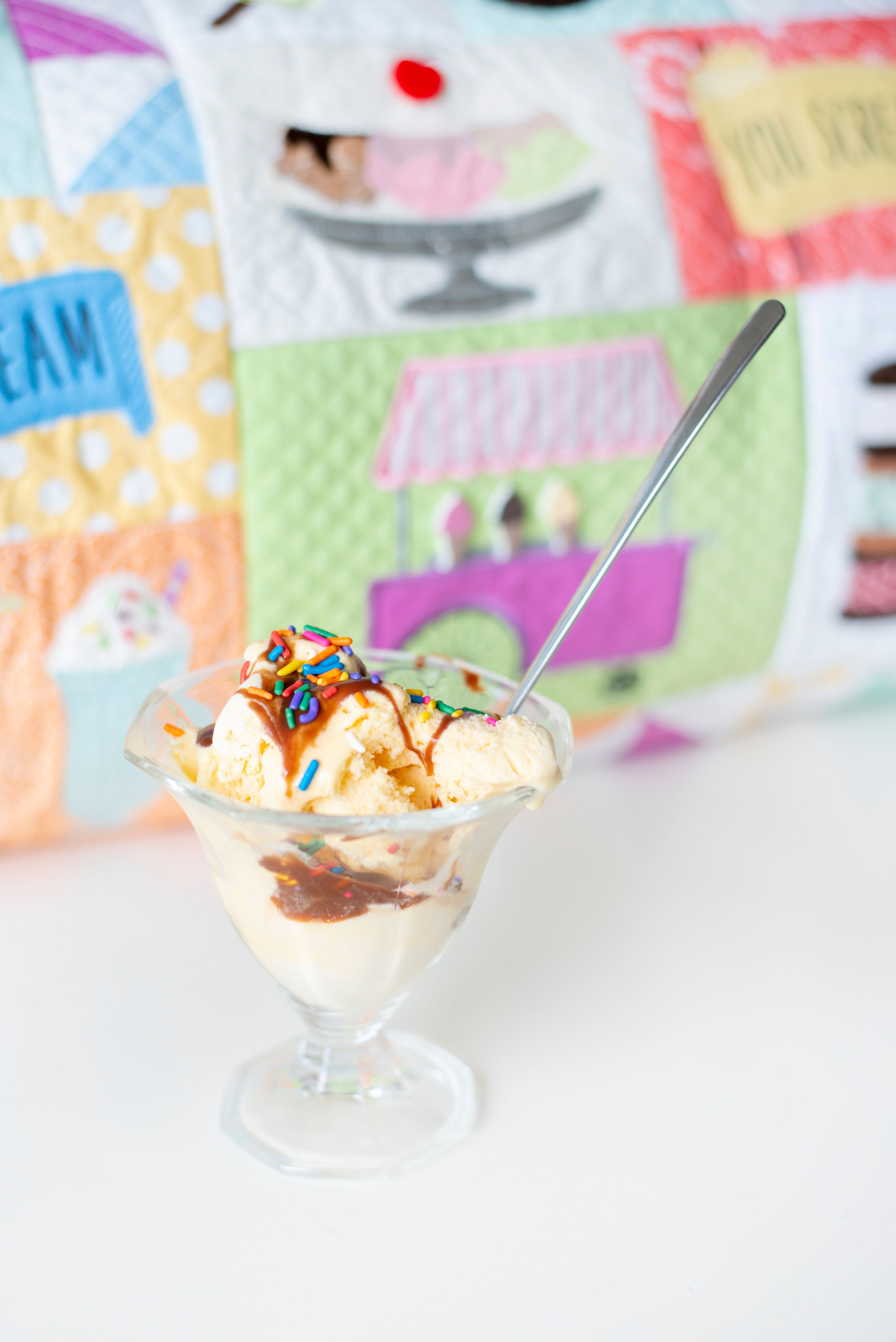 Ingredients
4 Tbs. baking cocoa
4 Tbs. flour
1 cube (1/2 cup) butter
2 cups granulated sugar
1 lg. can evaporated milk
1 tsp. vanilla
Directions
Mix together cocoa, sugar, and flour. Add milk, butter, and vanilla, then boil 3-5 minutes, stirring constantly. (If too thick, add more milk.)
Enjoy over ice cream and store in the fridge!
Fresh Raspberry Sauce

Ingredients
2 ½

c

ups

r

aspberries

½

c

up

granulated

sugar

⅓

c

up

w

ater

1

t

bs.

l

emon juice

½

t

sp. vanilla

2

Tbs.

c

ornstarch

2

Tbs.

Water

Pinch of salt
Directions
Mix raspberries, sugar, water, and lemon juice in a medium saucepan.
Stir over medium heat until mixture comes to a boil.
In a separate bowl, mix together cold water and cornstarch. Stir into boiling raspberry sauce.
Remove pan from heat and stir in vanilla and salt.
Cool and store in refrigerator.
NOTE: If you want to make seedless sauce, cool and then pour through a fine-mesh strainer.
Enjoy! 🍦