Stabilizer Spotlight: Iron-Away Topping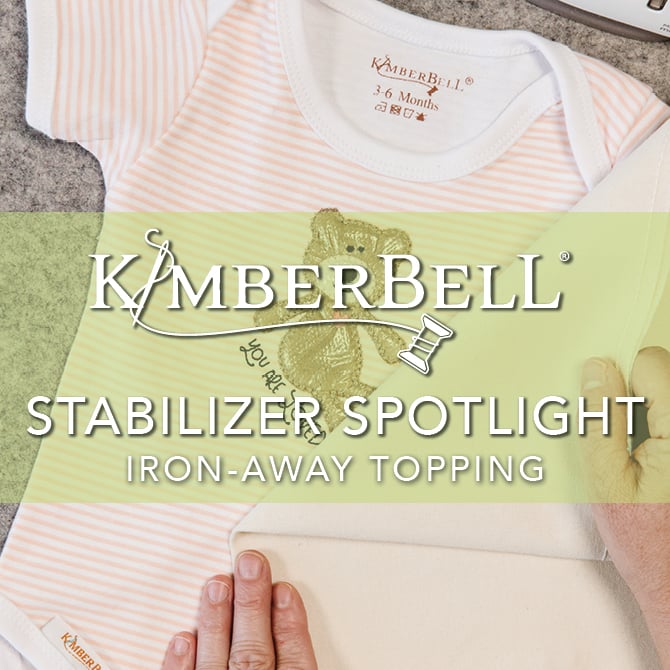 What is Iron-Away Topping?
Like Wash-Away Topping, Iron-Away Topping is a stabilizer that goes on top of fabric before you embroider. Unlike Wash-Away, however, you won't use water to dissolve the remaining pieces when you're done. Instead, you'll use heat!
Why Use Iron-Away Topping?
Hooped (or floated) on top of your machine embroidery projects, Iron-Away Topping prevents stitches from sinking into the nap.
You see, stitches tend to disappear into high-pile fabrics. When you use Kimberbell Iron-Away Topping on terrycloth, velvet, knits, fleece, and more, the slightly-textured surface of the stabilizer grips the plush fabric and holds the pile down, allowing stitches to sit nicely on top.
Iron-Away Topping is especially helpful when working with moisture-sensitive fabrics. For example, you could use Iron-Away when stitching the Kimberbear! (Click HERE for our free design and pattern.)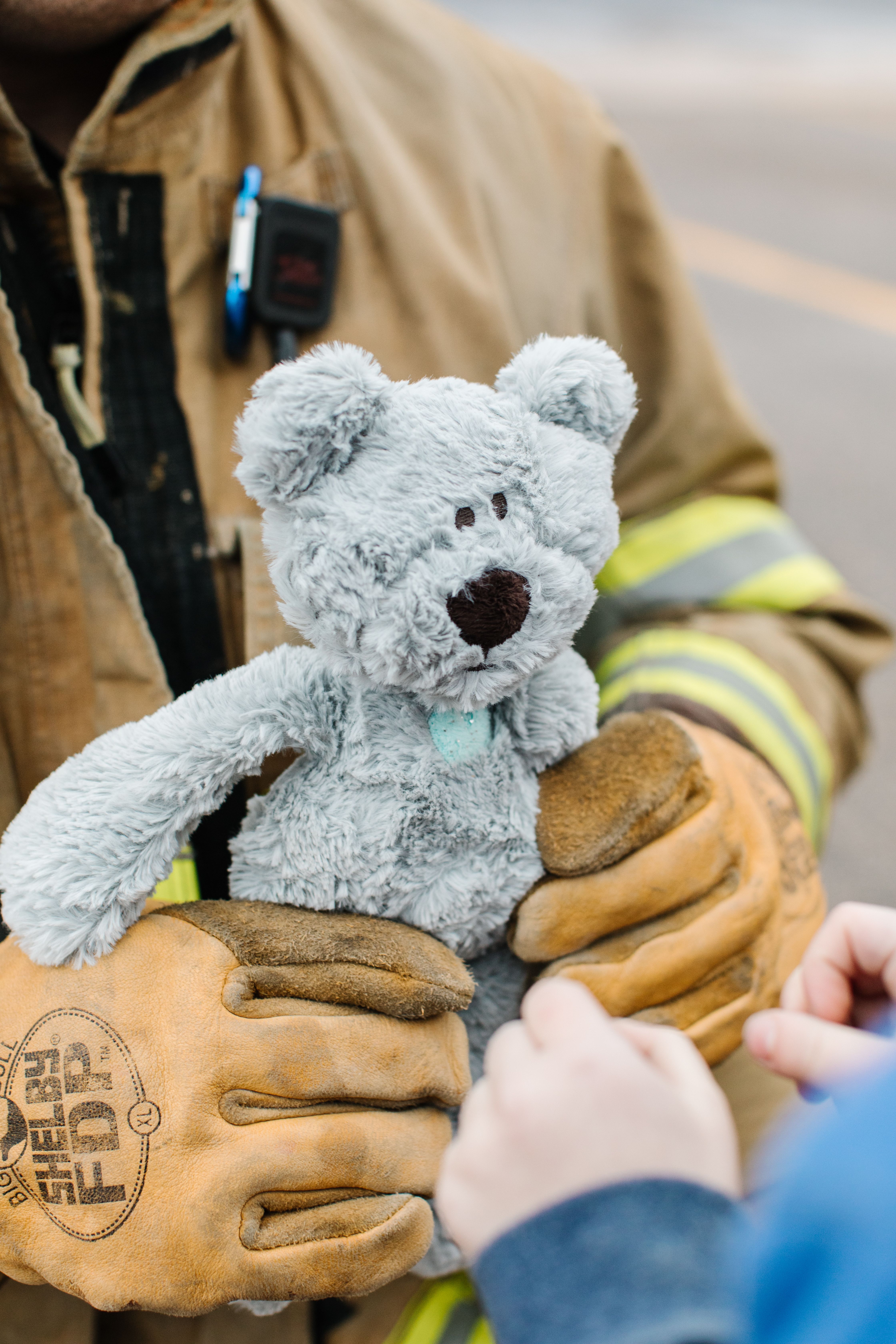 The topping helps the stitches show up nicely and you don't have to get the plush fabric wet like you would with a Wash-Away.
How is Kimberbell Iron-Away Topping Different?
Kimberbell Iron-Away Topping is tested on every brand of embroidery machine. You can be sure this stabilizer meets the highest standards of quality!
The needle perforations make it easy to remove the excess when you're finished. Simply rip the topping away, cover your project with a pressing cloth, and gently press with a hot iron for ten seconds. The remaining topping will transfer to the pressing cloth and leave no residue on your project!
For smaller detail stitches, a heat tool held one or two inches away from the project may be used to melt the excess stabilizer.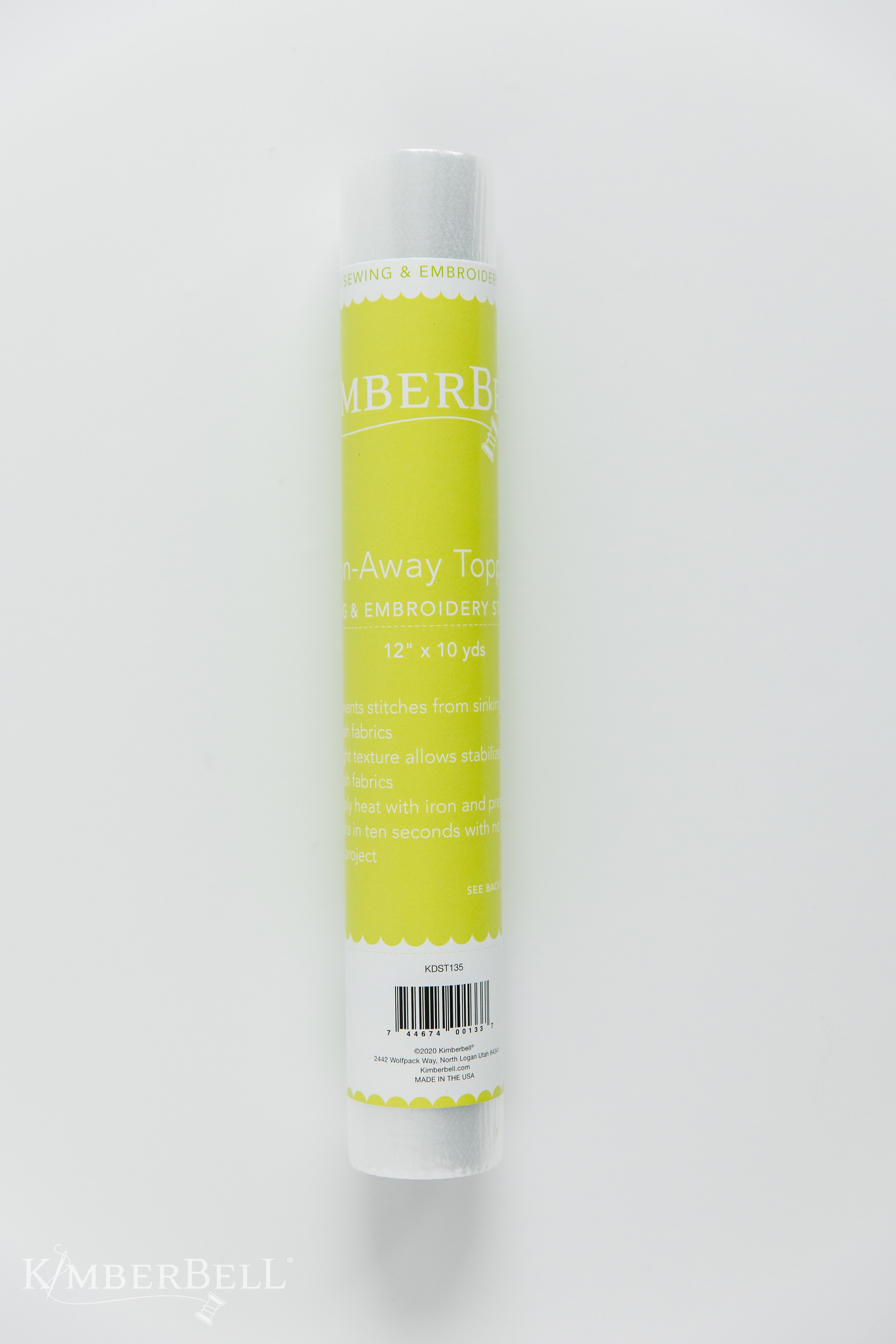 Where Can I Find Kimberbell Iron-Away Topping?
Find Kimberbell Iron-Away Topping wherever Kimberbell products are sold. Since this is a Specialty Stabilizer, be sure to look for the GREEN label.
When purchasing Kimberbell Stabilizer, be sure to also pick up our coordinating Slap Bands to keep your rolls tidy, labeled, and easy to find!
Happy stitching!