NEW Vault Release: Talkin' Turkey Table Runner!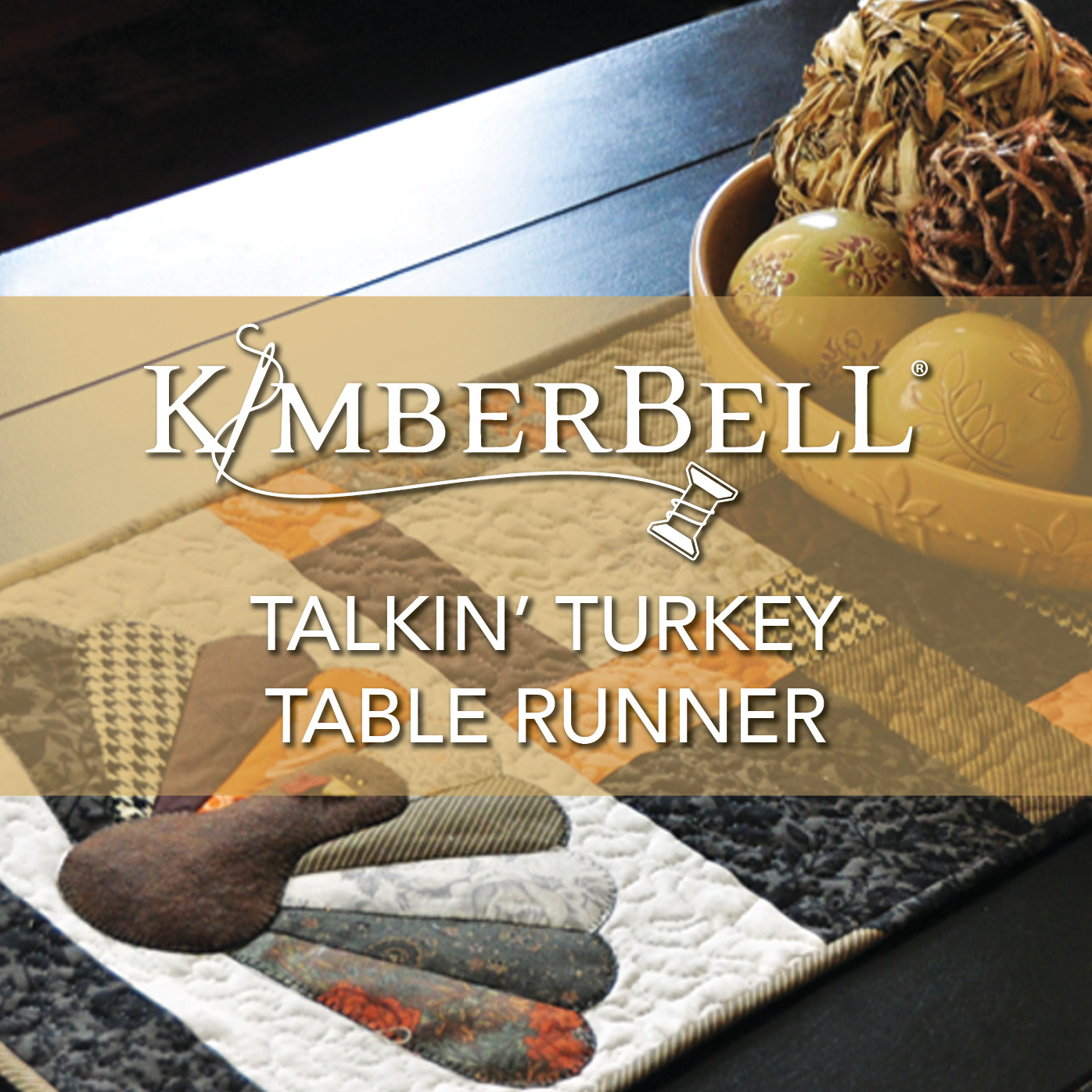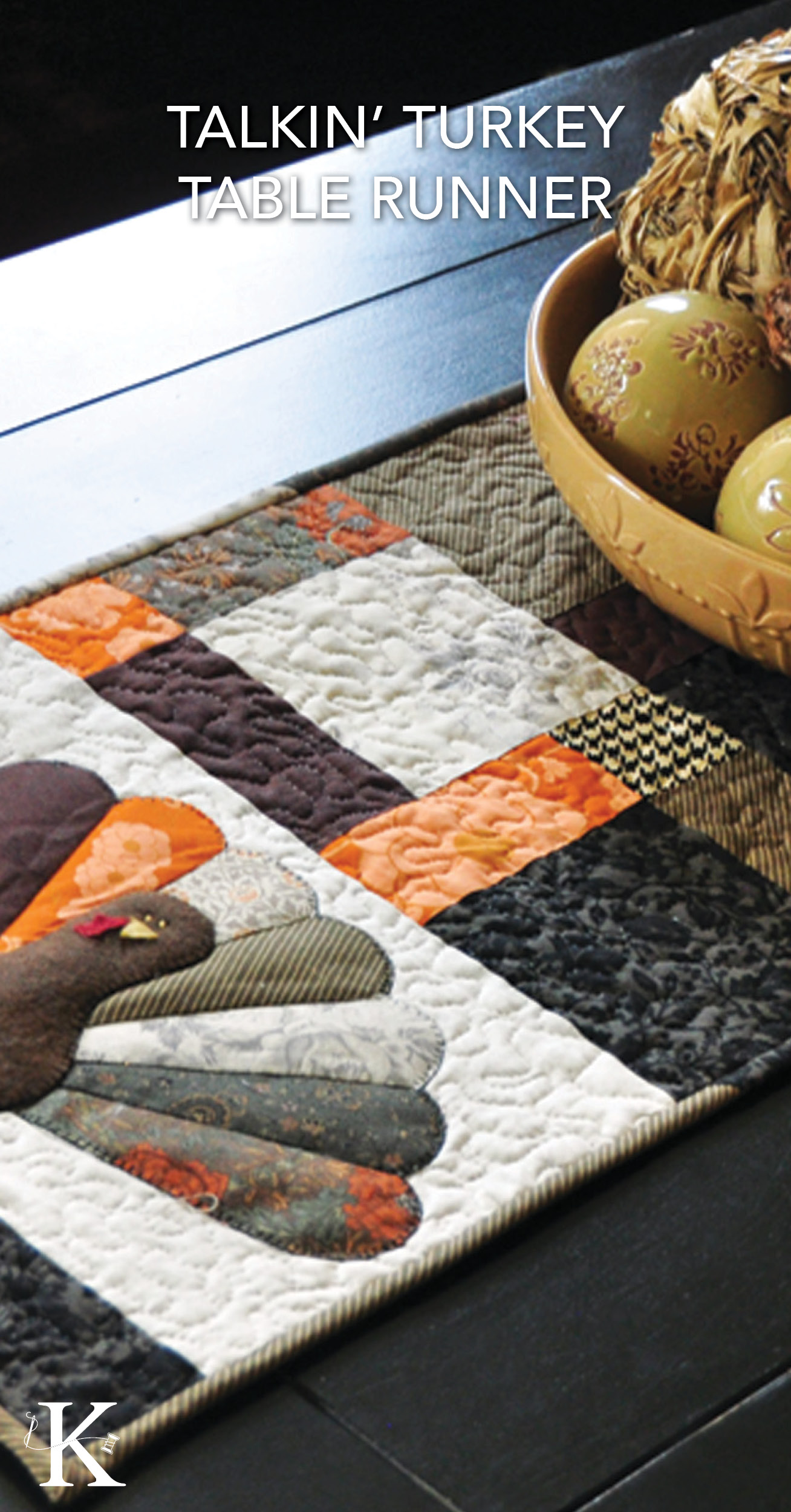 It's hard to believe that Thanksgiving is just around the corner, but here we are!
The good news is you still have plenty of time to whip out a Talkin' Turkey Table Runner for your holiday table. And this darling design has just hit the Kimberbell Vault!

Talkin' Turkey Table Runner
Made with both a sewing and embroidery machine, this stunning table runner features pretty patchwork and an adorable applique turkey (in two sizes for 6x10 and 8x12 embroidery machine hoops).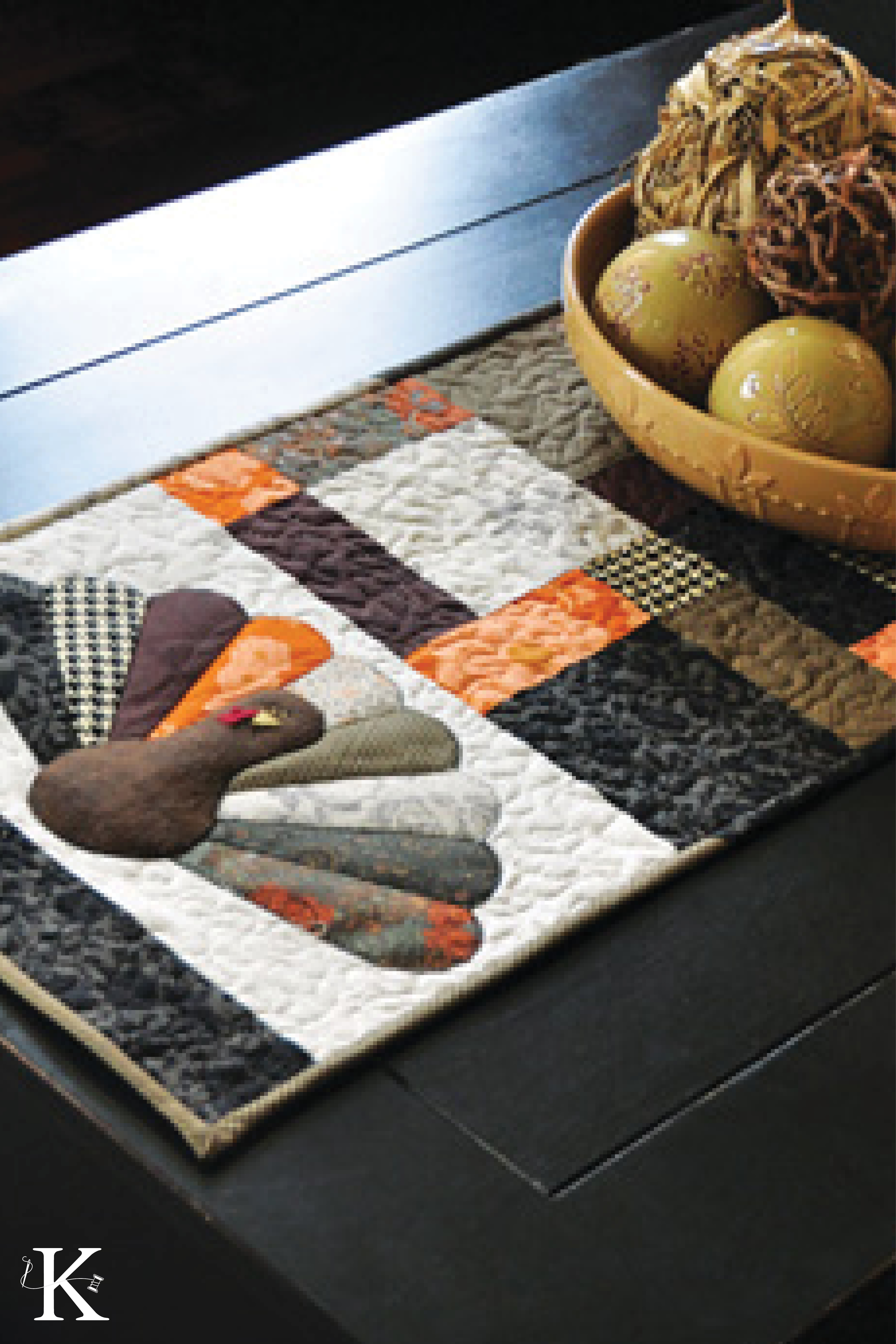 Wouldn't this be gorgeous on your table this autumn?
We also have a variety of lovely background quilting designs (HERE!) that you can add to take this project to the next level. You can search these designs by season or holiday and find one you love! Remember that background quilting is always optional so that's why it's a separate purchase.
Psssst...Clear Blue Tiles would work beautifully with this table runner! Learn more about Kimberbell Background Quilting HERE!
Retro Instructions
As with many projects in the Kimberbell Vault, the directions look different from how Kimberbell instructions are today. Why? Because these products are older and our directions have evolved since then. However, these "retro" instructions are still step-by-step and very easy to follow.
I hope you have fun stitching this darling table runner! (It's been great "talking turkey" with you!) 🦃