NEW Vault Release: Two Pennants & Banner Collections for Winter!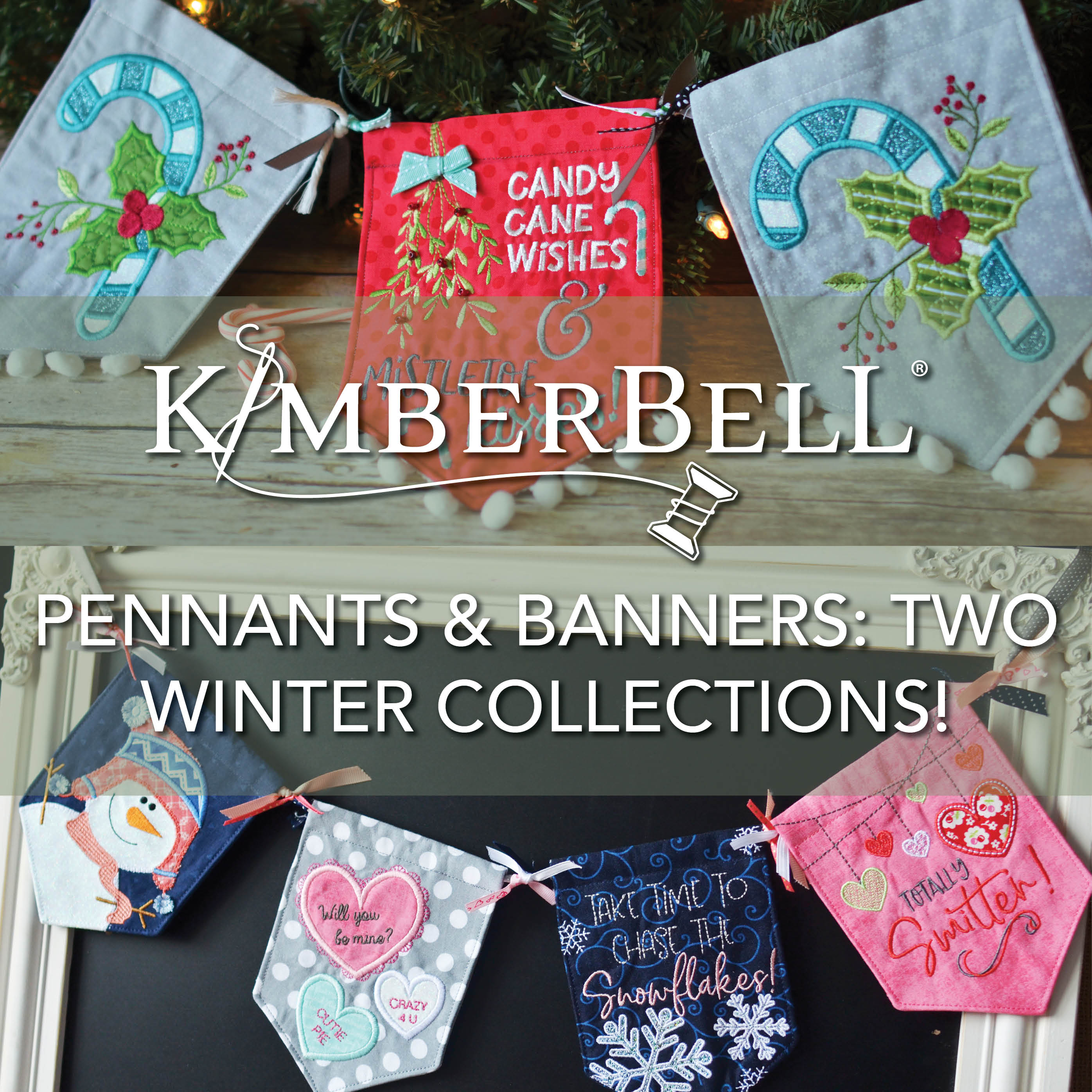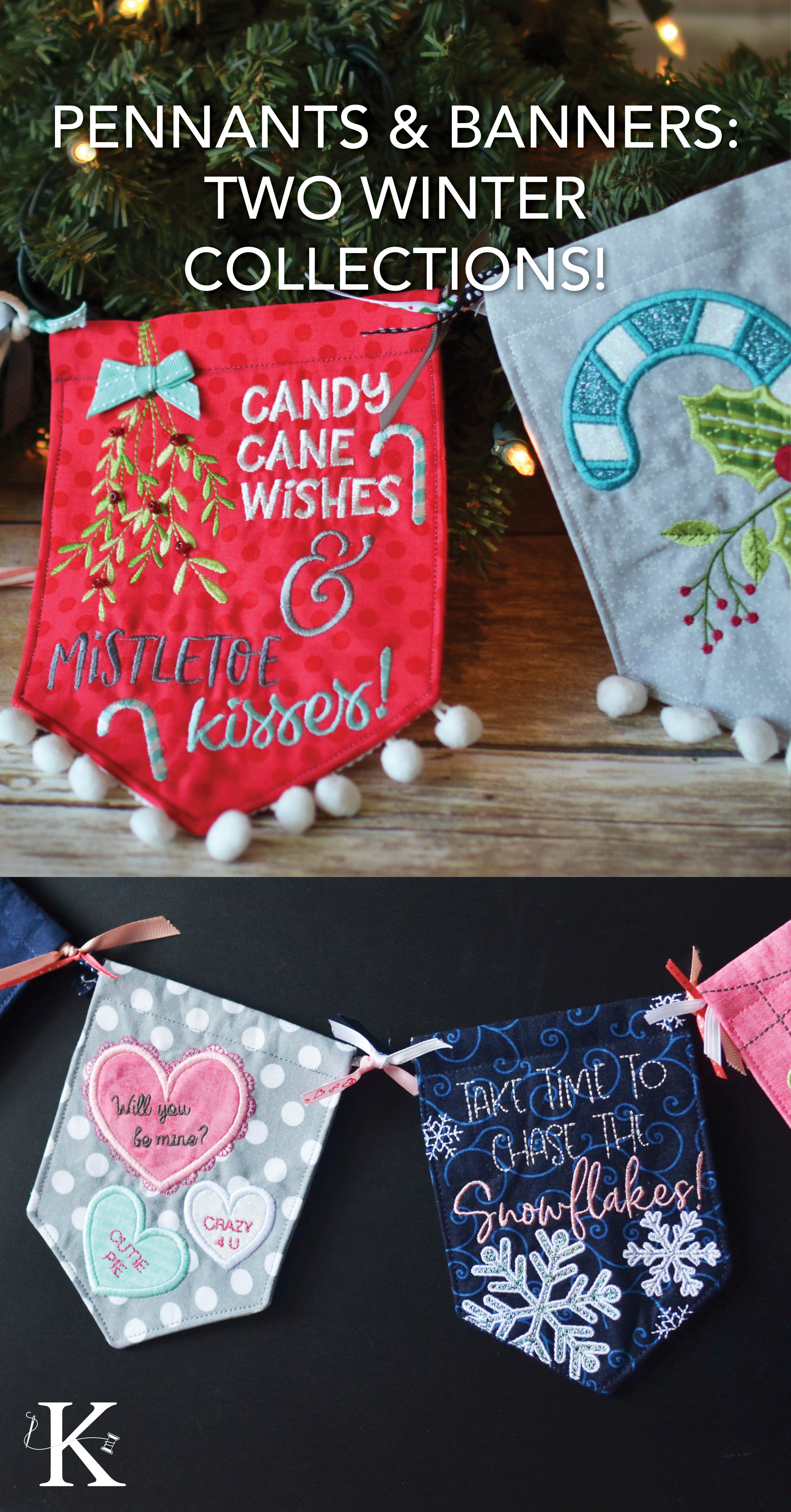 Looking for some fun winter projects? Kimberbell Christmas Wishes and Smitten With Snow Pennants and Banners are now in the Kimberbell Vault! 🎄
Four Designs, Five Sizes
There are four pennant designs in each collection and each design comes in five sizes. Just think of the delightful decor you can create with sizes from extra small to extra large...
Please note that Christmas Wishes and Smitten With Snow are two separate purchases/downloads. I'm just showing you two collections with one blog post. 😊 Let's take a look!
Christmas Wishes
Deck the halls, walls, doors, and more with four holiday pennants: Candy Cane, Merry & Bright, Mistletoe Kisses, and Tree. Make the extra-large size to hang alone or string the set with ribbon to make a banner.
Extra-small pennants are darling for ornaments, too. Take a look!
Candy Cane
A spring of holly is festive and fun on our Candy Cane design. Add Applique Glitter for extra-sweet stripes!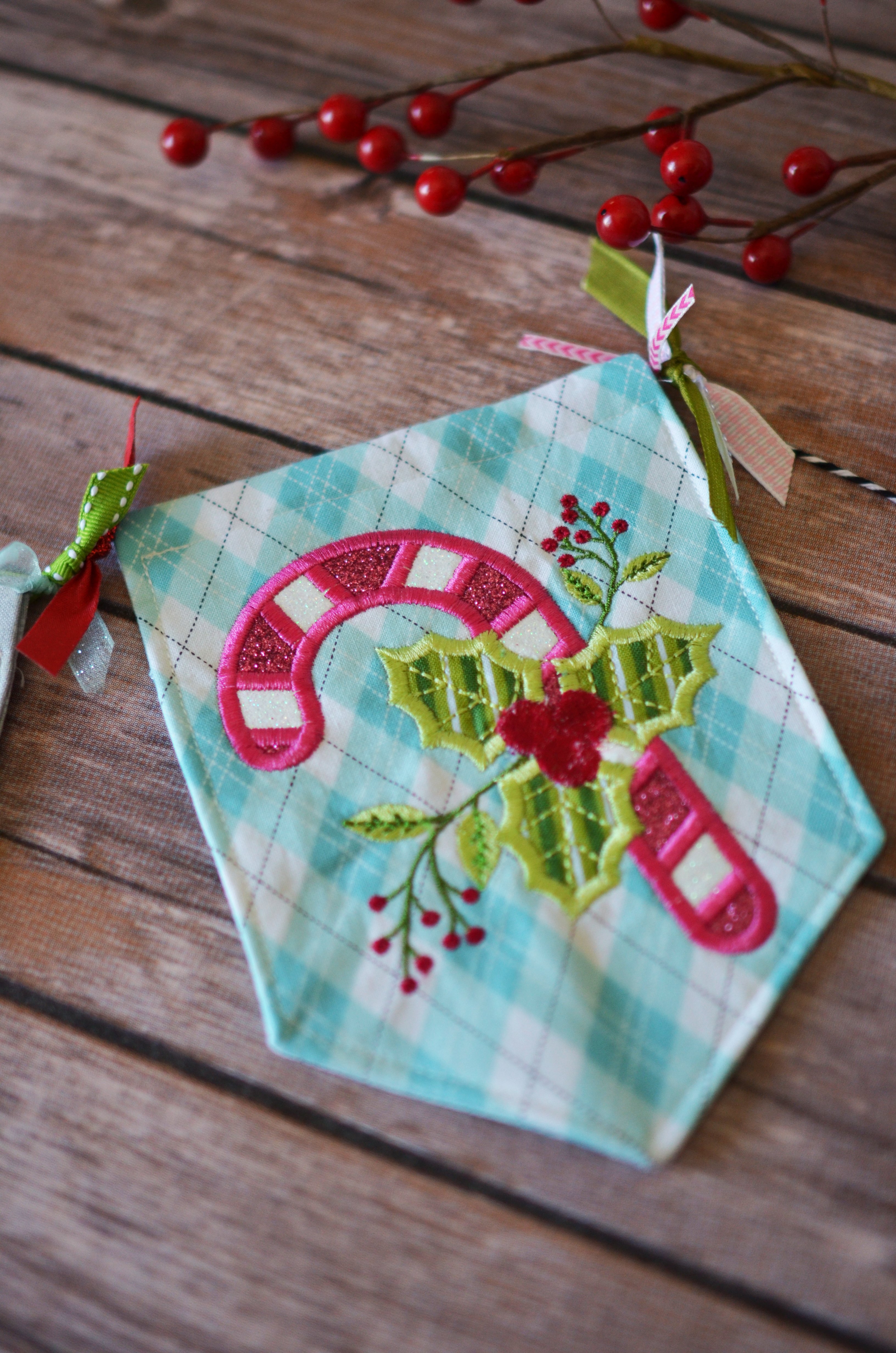 Merry & Bright
Days are Merry & Bright with this pretty pennant! Add Applique Glitter for extra dazzle on the lights.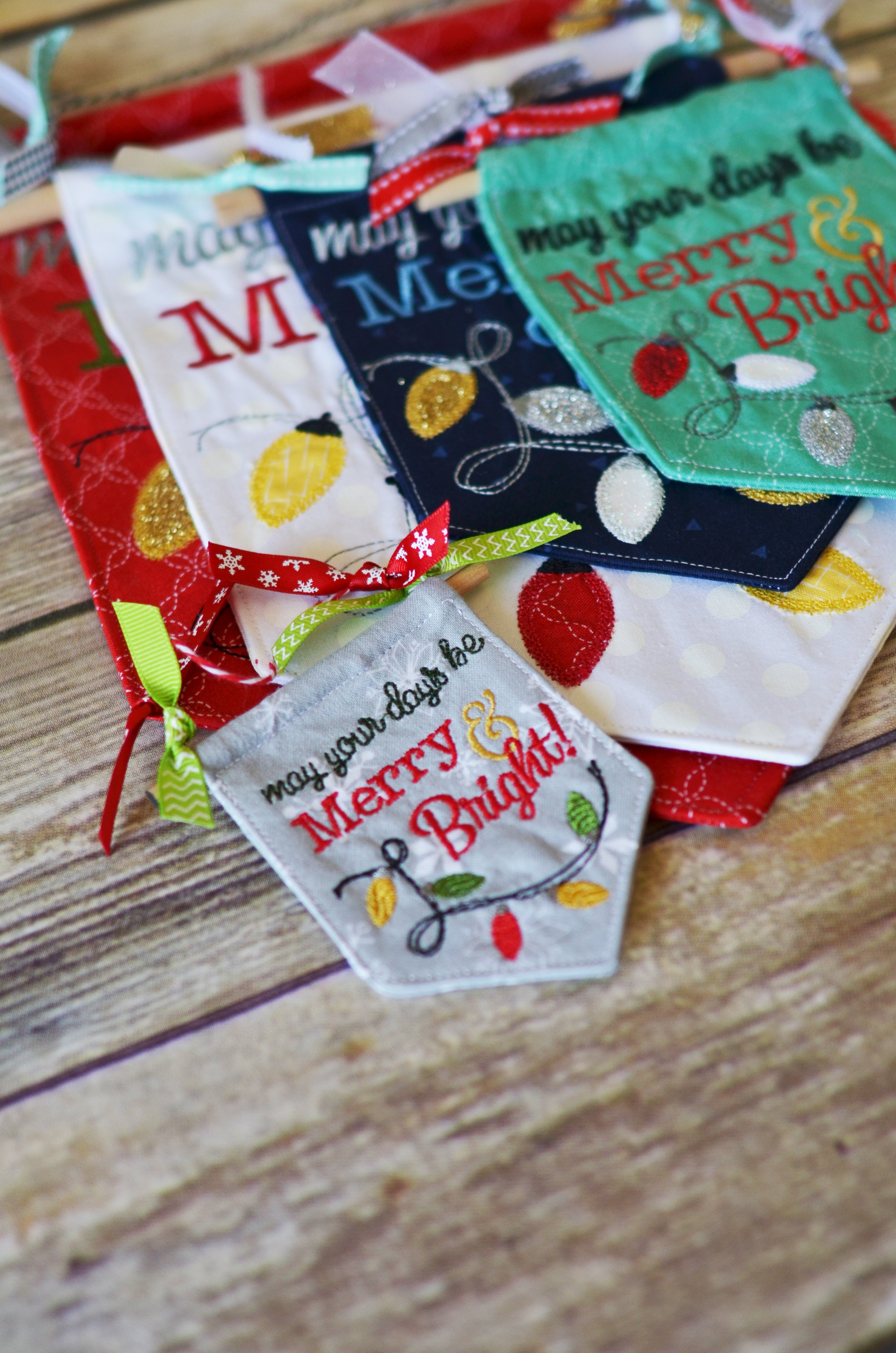 Mistletoe Kisses
'Tis the season for Mistletoe Kisses! Add red beads to the green bough for darling dimension.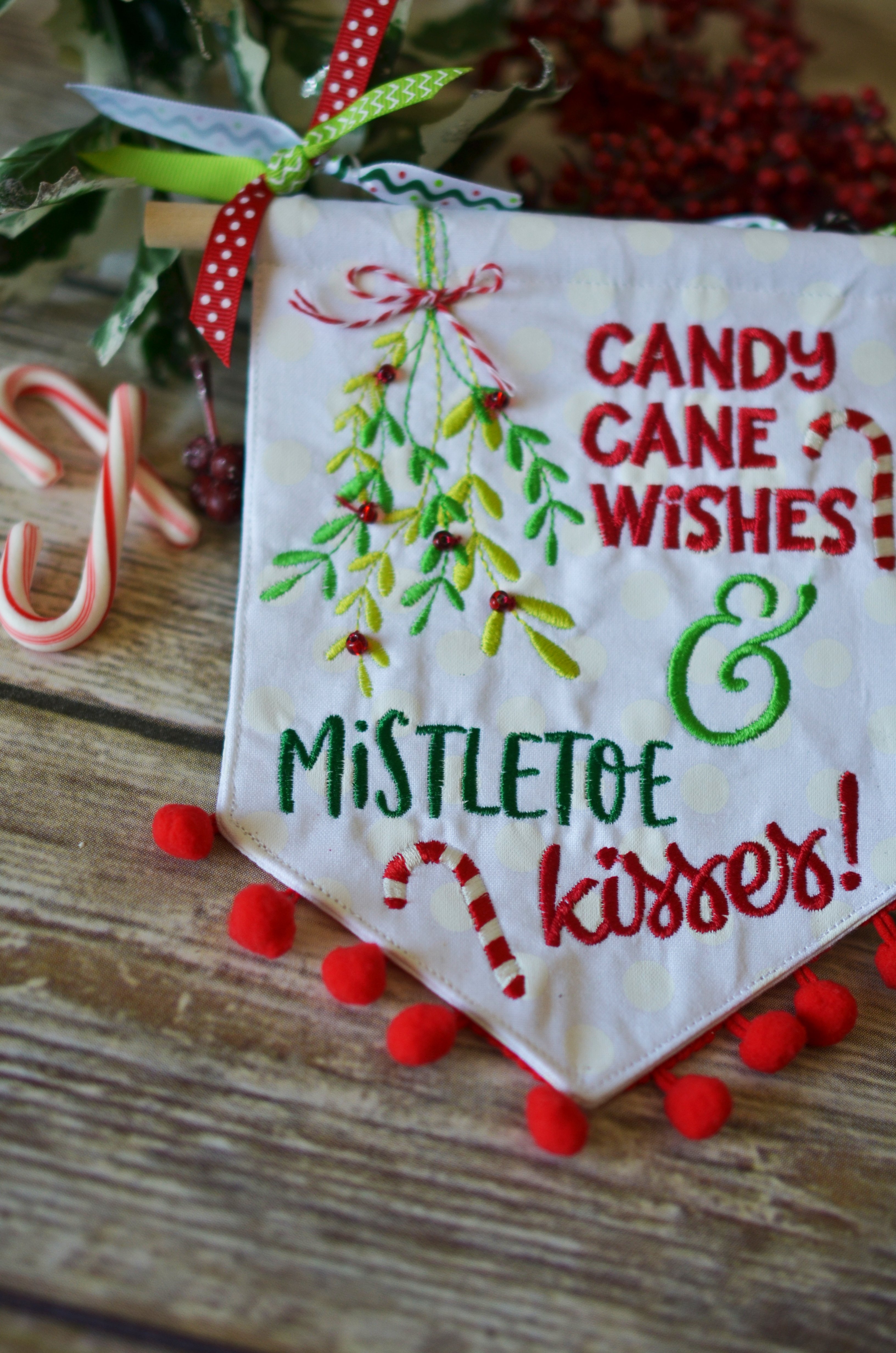 Tree
A stitched string of candlewick knots is an elegant garland on our Tree design! Top with a beautiful bow.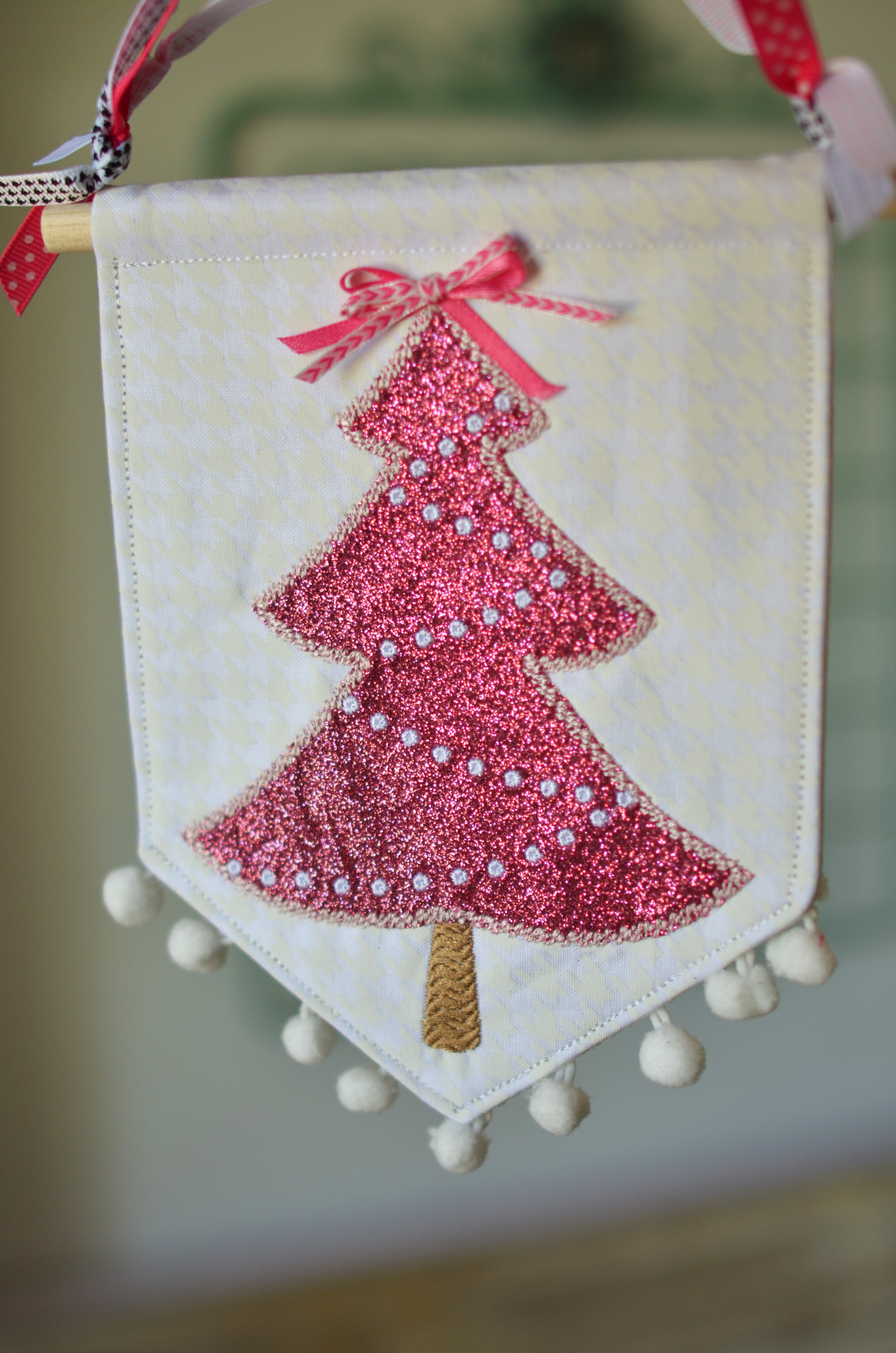 Christmas Wishes is such a fun collection, right?! Now let's take a look at Smitten With Snow! 😍
Smitten With Snow
It's a flurry of creativity with adorable hearts, snowflakes, and more! Four pennant designs include Be Mine, Chasing Snowflakes, Snow Cool Snowman, and Totally Smitten.
Be Mine
Classic conversation hearts are trimmed in lovely embroidered lace on our Be Mine design!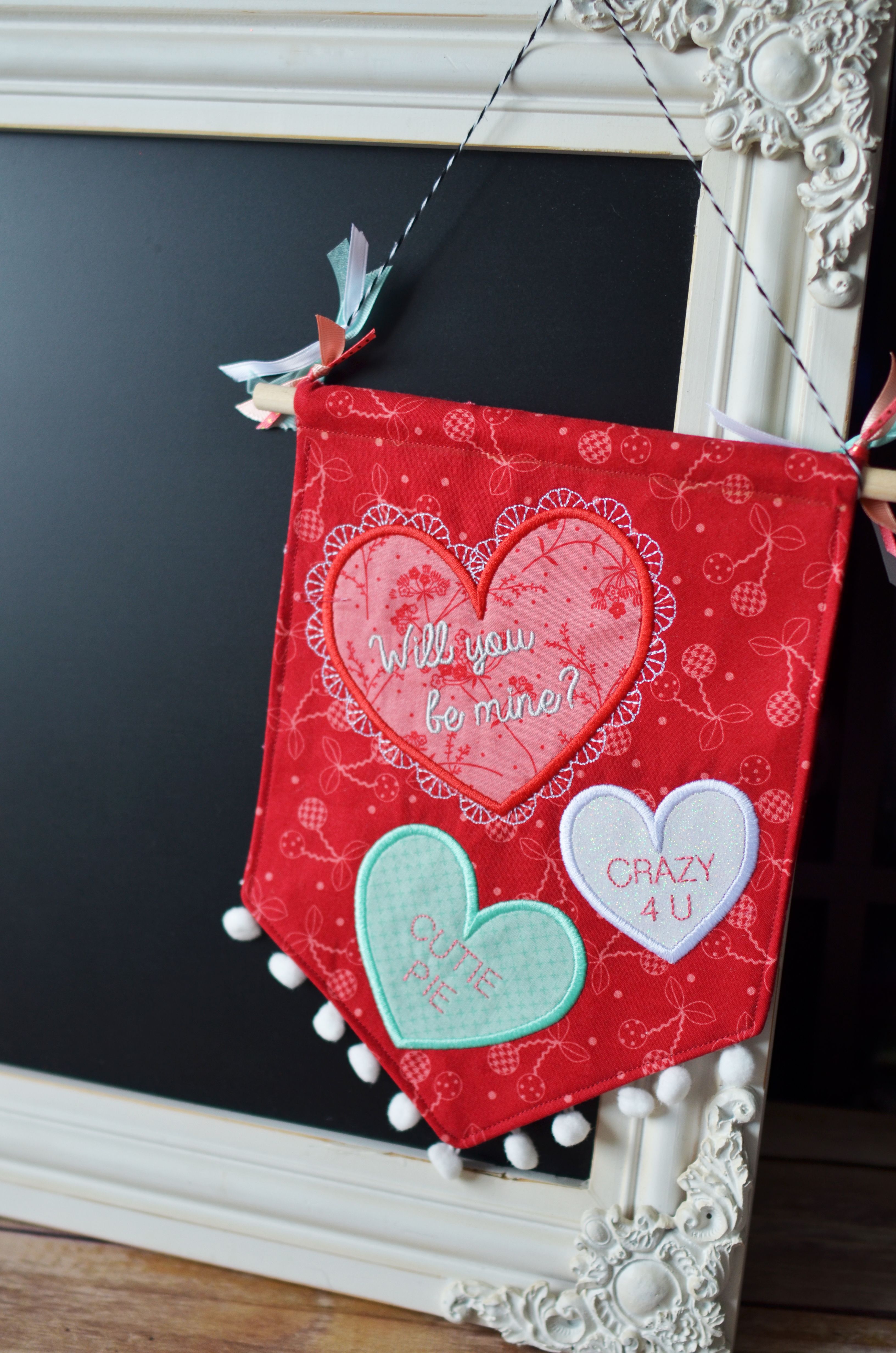 Totally Smitten
It's easy to be Totally Smitten with our string of hearts filled with decorative stitches and adorable applique!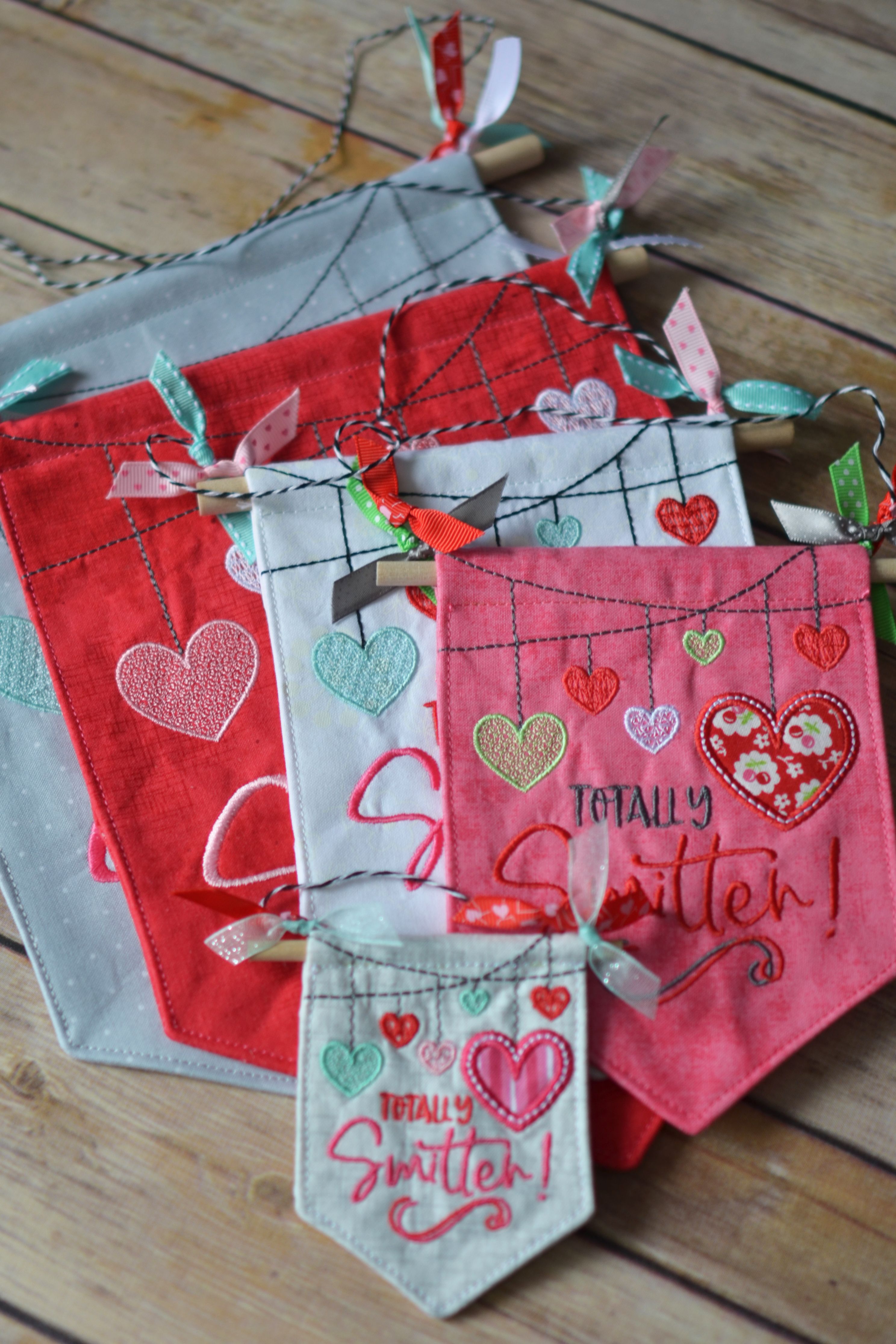 Snow Cool Snowman
Made of sparkling Applique Glitter, our darling snowman is Snow Cool with fringed poms on his winter hat!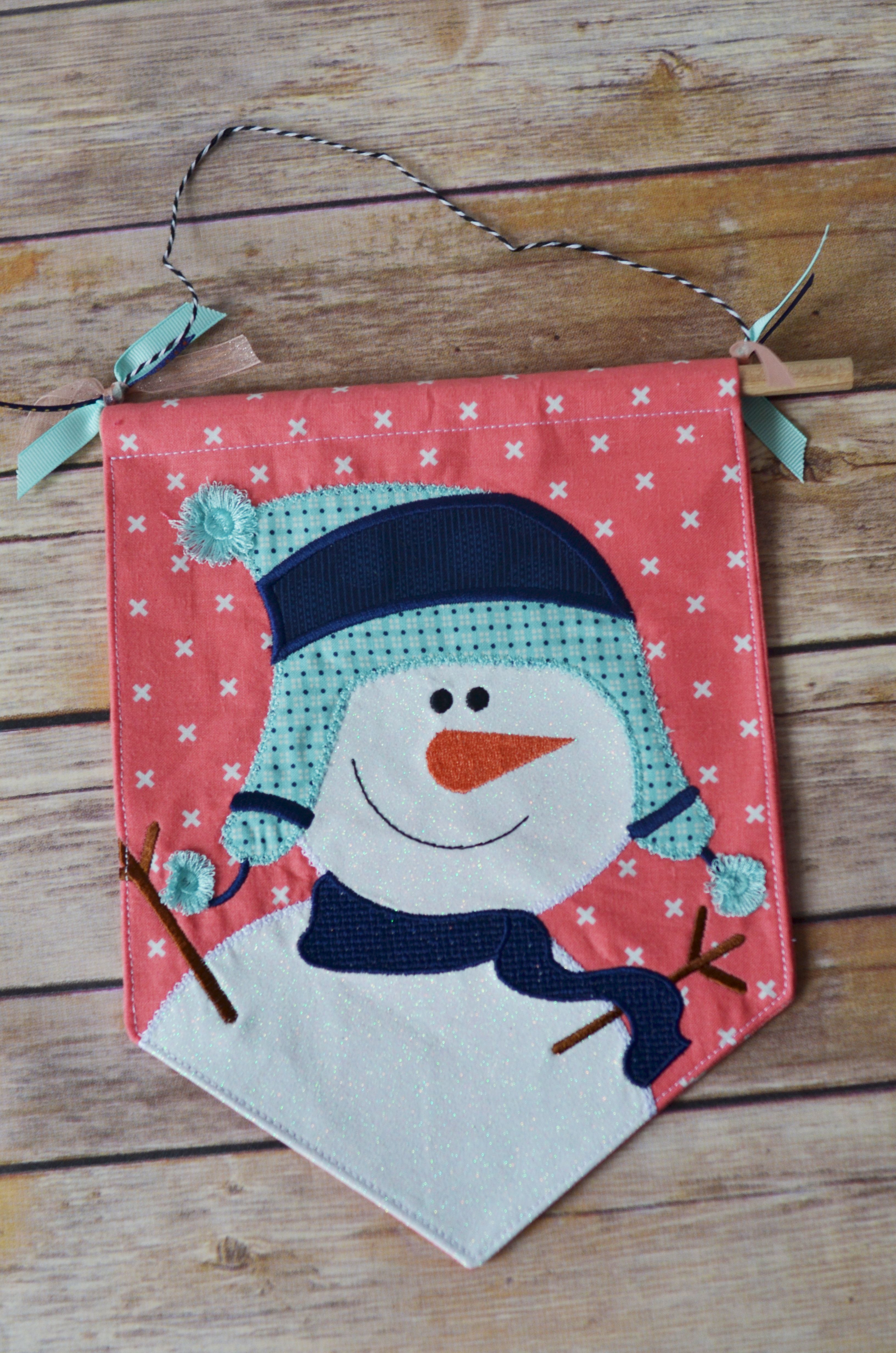 Chasing Snowflakes
Our Chasing Snowflakes pennant features dazzling flakes of iridescent Mylar.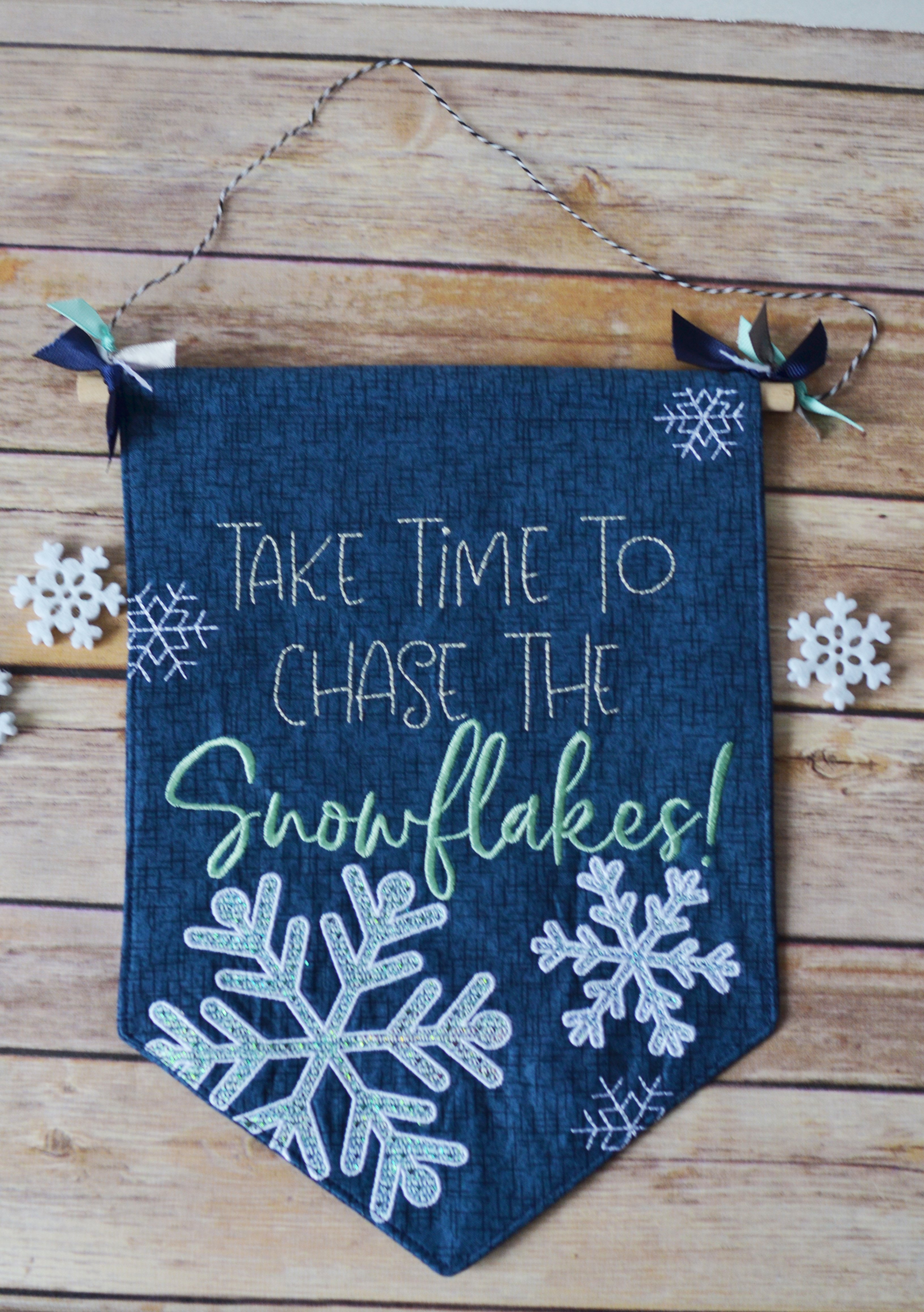 Retro Instructions
As with many projects in the Kimberbell Vault, the directions look different from how Kimberbell instructions are today. Why? Because these products are older and our directions have evolved since then. However, these "retro" instructions are still step-by-step and very easy to follow. 🙂
I hope you enjoy these classic collections as you prepare for the holiday and winter season!