Kimberbell Mini Quilts, Vol. 1: January-June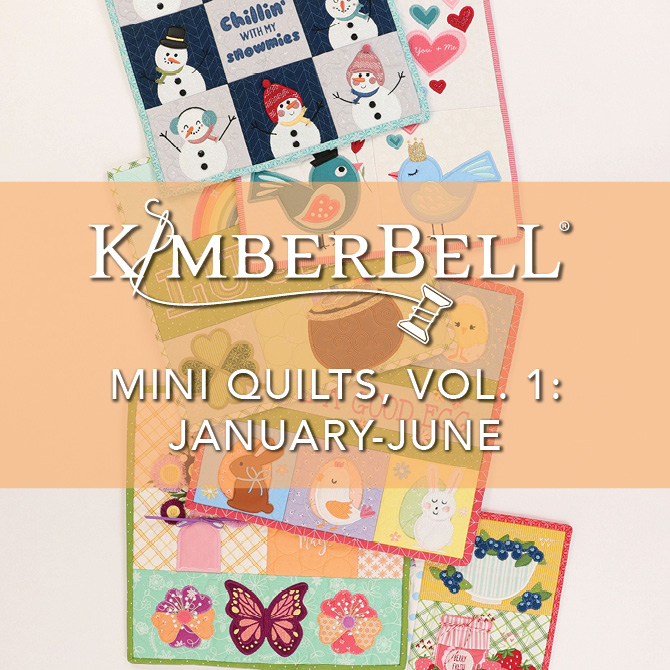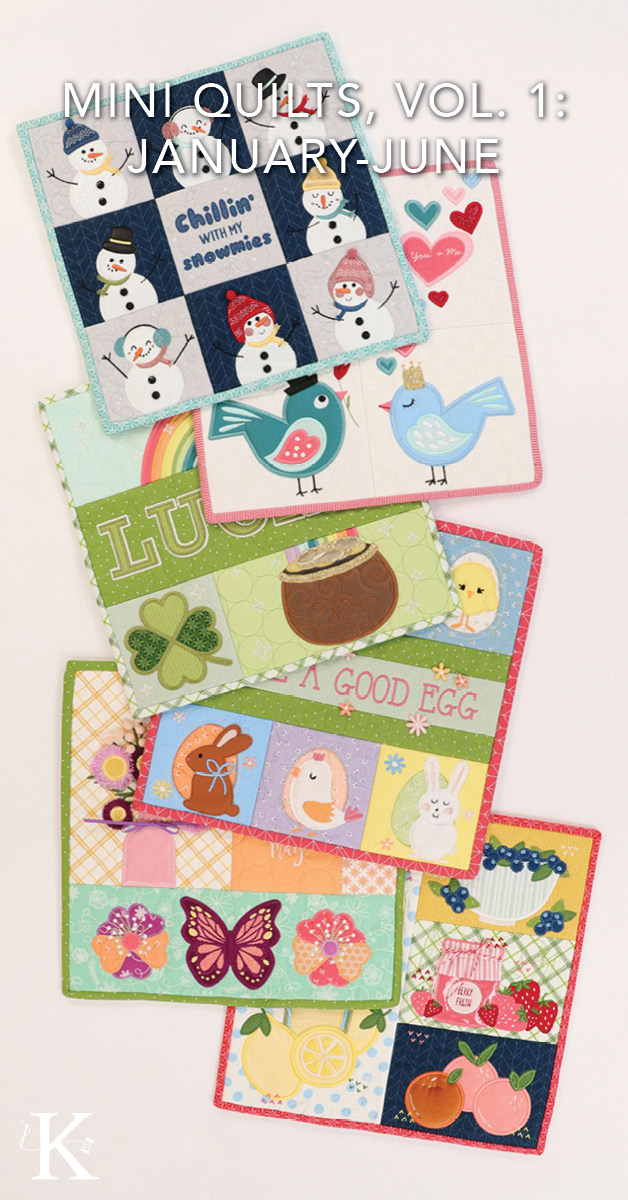 Always in Season
Create seasonal gifts and decor with Kimberbell Mini Quilts, Vol. 1: January-June! Made in 5x7 (and larger) hoops, each 12 x 12" mini quilt celebrates the first half of the year with fresh techniques and beautiful blocks.
Stitch each block on your embroidery machine, add optional background quilting, and sew the blocks together on your sewing machine! Each Mini Quilt has its own set of step-by-step instructions so you can't go wrong. 😊
Let's take a look at each darling design!
January
Our January Mini Quilt features eight snowmen "chillin'" with their "snowmies!" Add Applique Glitter, sweater knit fabric, and other heartwarming textures. (Which snowman is your favorite?)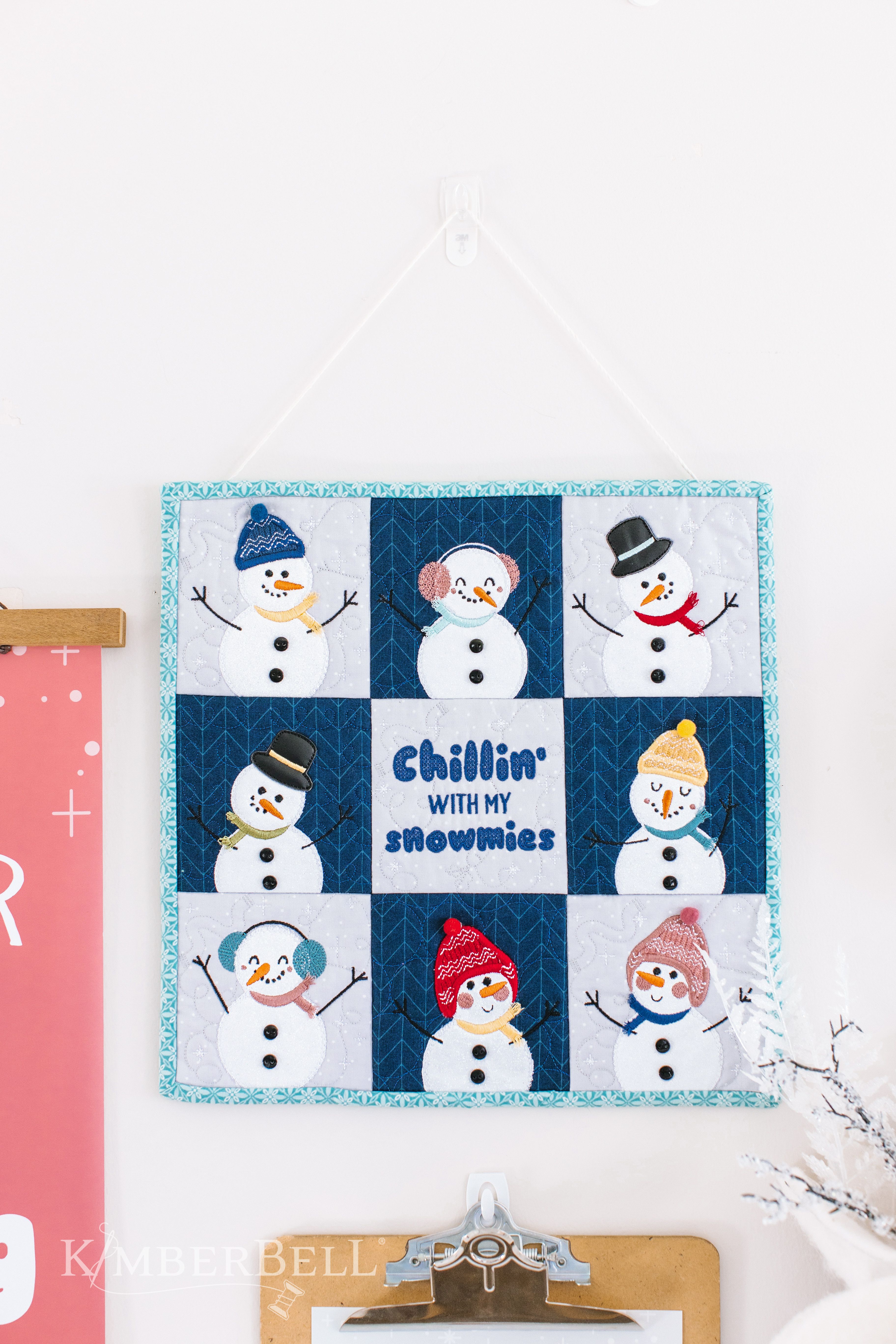 February
Love is in the air with our February Mini Quilt! Applique Glitter hearts surround adorable lovebirds, while Flexi Foam adds a poofy touch to the sweet sentiment.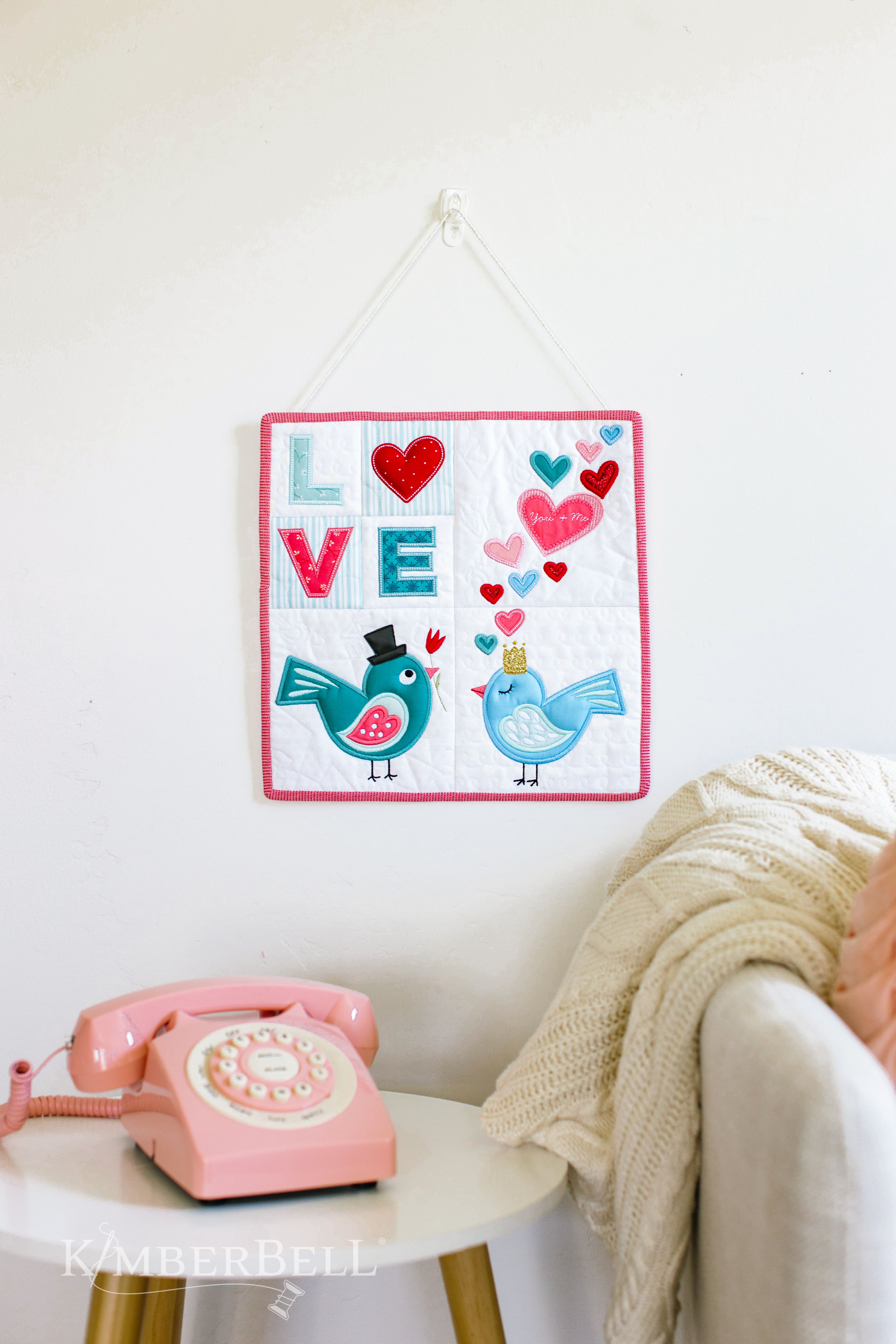 March
Our "lucky" March Mini Quilt features a clover, rainbow, and stunning pot of gold. Shimmery Mylar, Applique Glitter, and smooth Embroidery Leather make this project shine (both figuratively and literally)!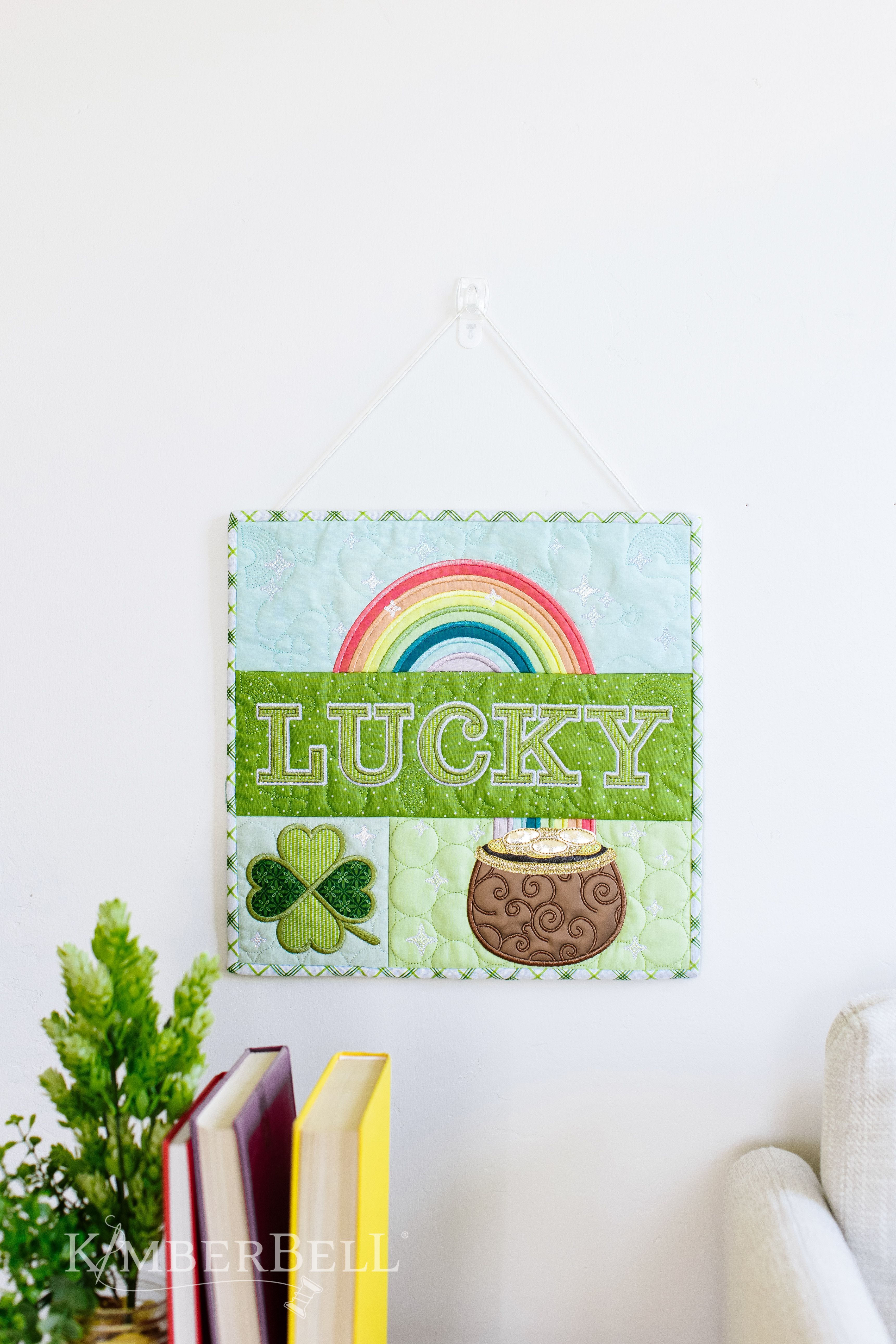 April
Create our April Mini Quilt with a fun reverse applique technique! Freestanding flowers, fabrics, and embellishments add extra flair to delightfully decorative eggs. (Those eggs are SO stunning in person!)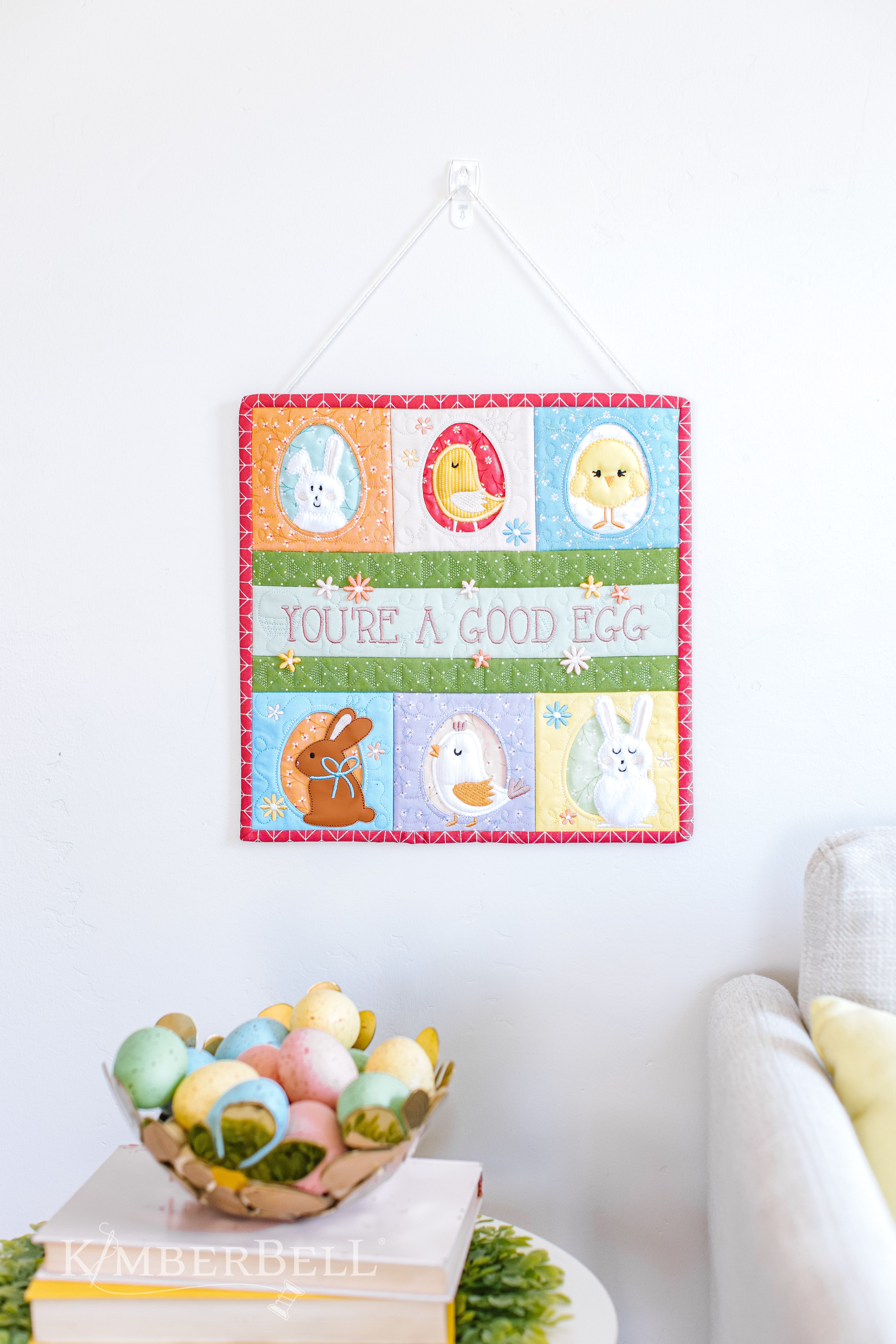 May
With fringe flowers, a shimmering Mylar butterfly, sweet sentiment, and more, our May Mini Quilt is a wonderful way to welcome spring. (So bright and cheerful like a fresh spring breeze!)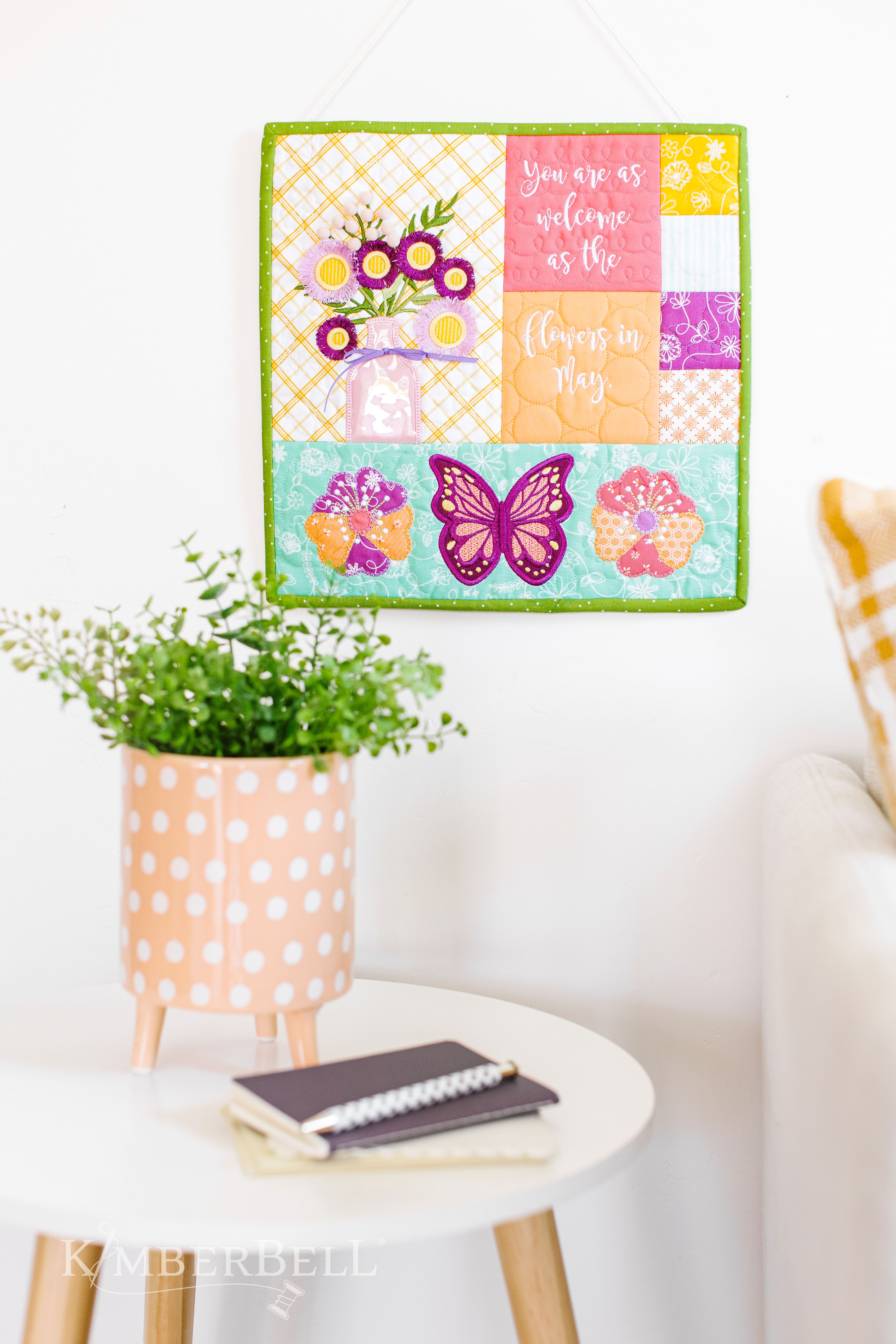 June
It's time to "Squeeze the day!" Our June Mini Quilt is a refreshing way to kick off your summer celebrations. Add applique fruit, glittery lemons, and so much more! (I LOVE that clear vinyl glass!)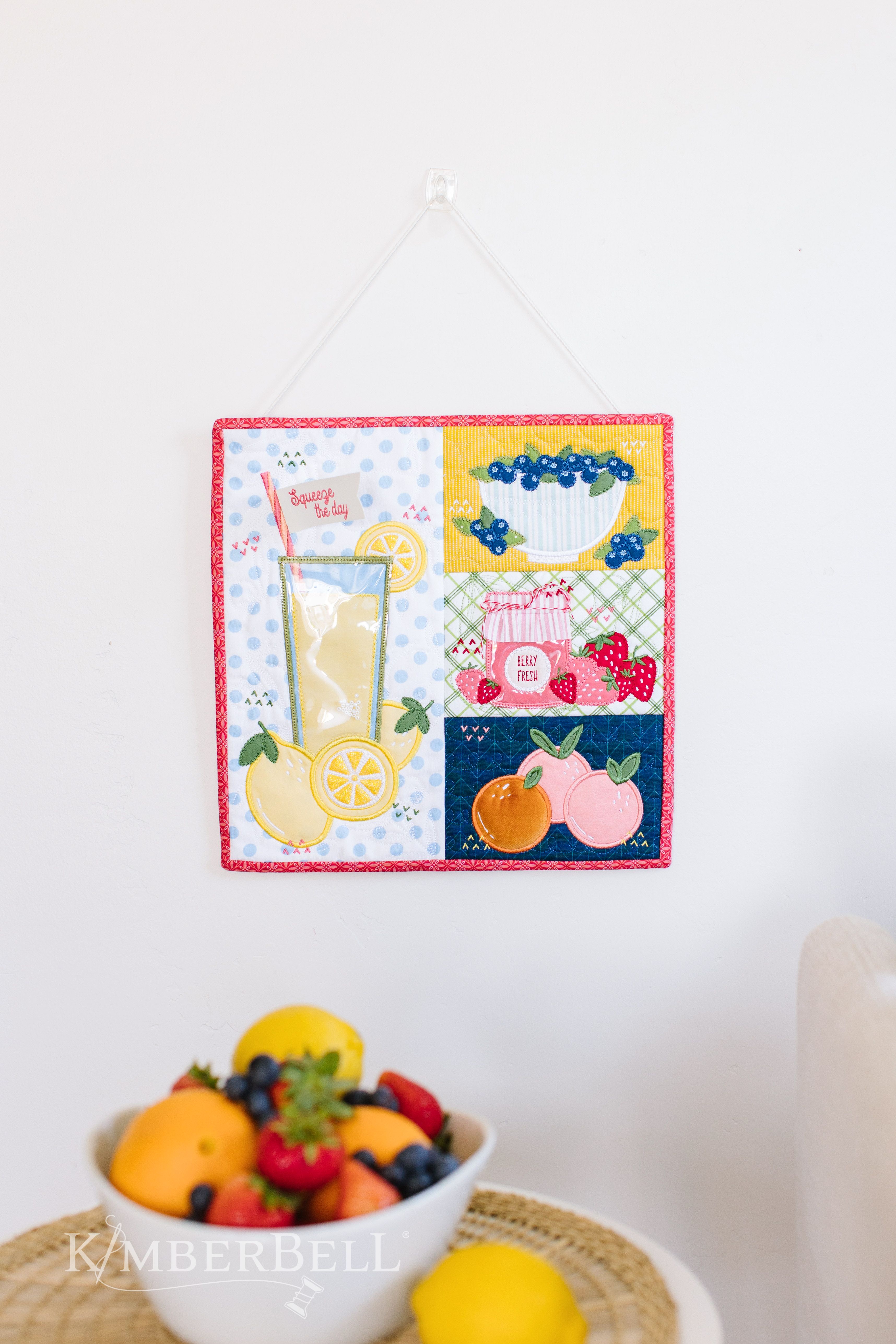 So, what do you think? Pretty cute, huh?! 😍
Optional Background Quilting
But that's not all...if you want to take Mini Quilts to the next level, you can purchase our coordinating background quilting bundle HERE! (And all through November 2023, that bundle is 25% off!)
Just look at the versatile (and absolutely DARLING) quilting designs you'll receive with the Mini Quilts Vol. 1: January-June Quilting Bundle. As you can see, the design motifs are reflected in the larger projects.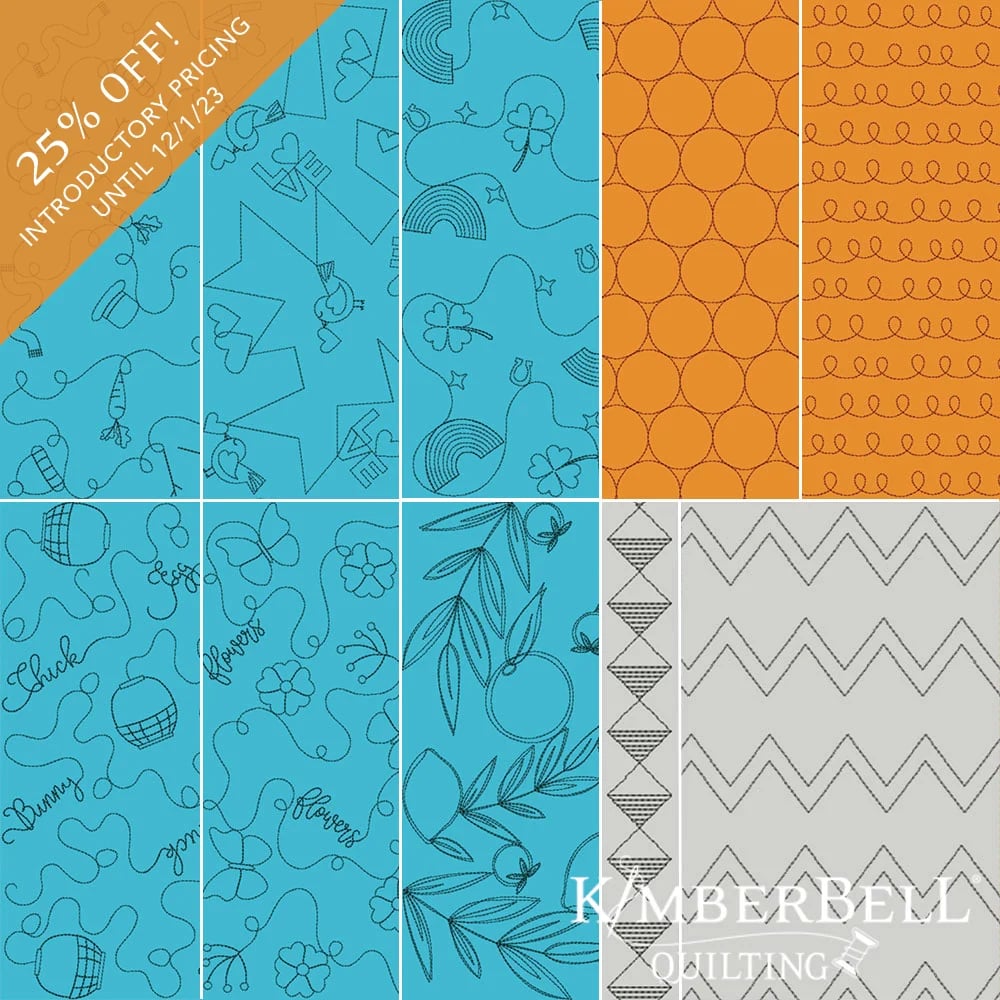 Remember, these designs can be used with so much more than Mini Quilts! Building your background quilting library is really just opening creative doors for future projects.
Kits, Classes, & More
Purchase Kimberbell Mini Quilts, Vol. 1: January-June wherever Kimberbell products are sold. I also encourage you to contact your favorite quilt shop and ask about fabric kits, classes, and any other goodies they may be providing to celebrate this project!
We're working hard on some video tutorials, too, focusing on the main technique for each quilt. We'll be sure to let you know when they're ready...they're coming very soon! 🙂
Happy stitching! I hope you LOVE Mini Quilts to the fullest!

P.S. Be sure to watch for our July-December collection coming in the spring of 2024!