Looking Back (And Ahead!) With Digital Dealer Exclusives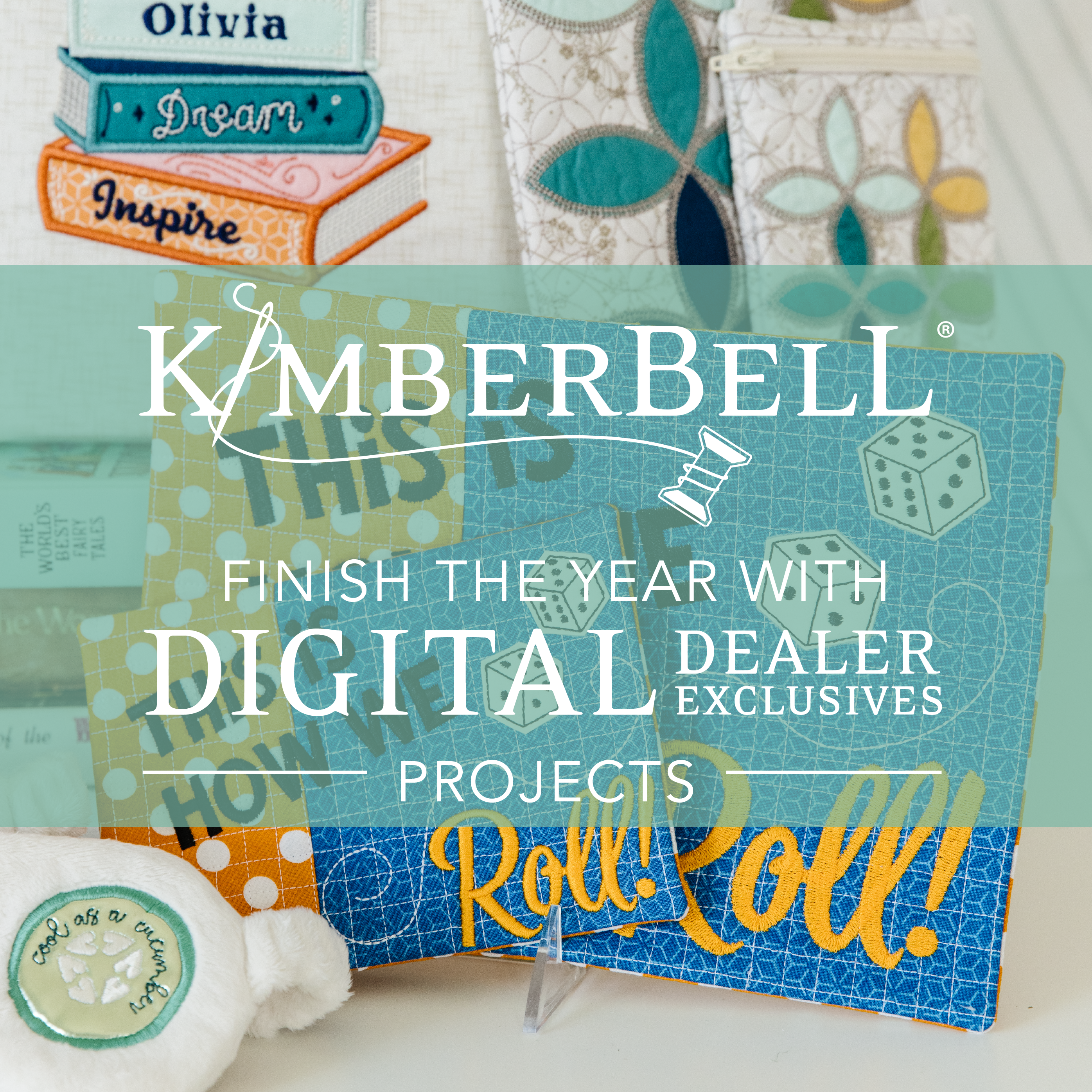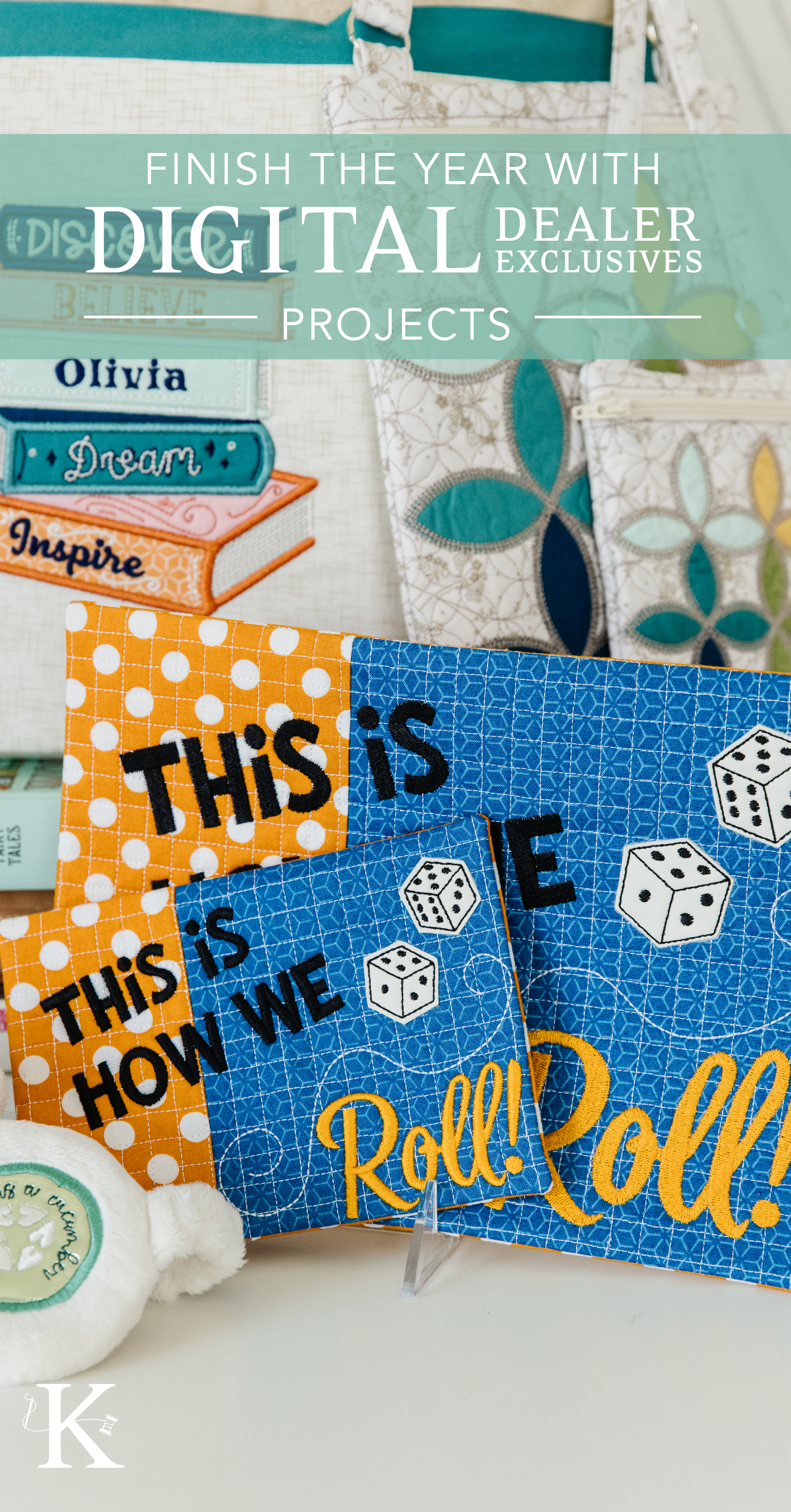 Wrapping up a Fun, Fun Year
How many of you've enjoyed stitching Kimberbell's Digital Dealer Exclusives with your favorite quilt shop this year? From January's I'm All Ears Bunny Hoop to last month's Erin Crossbody Bag, Digital Dealer Exclusives projects are highly creative machine embroidery projects that teach a wide variety of techniques.
Let's celebrate what you've done...and look forward to what's coming in November, December, and beyond!
Looking Back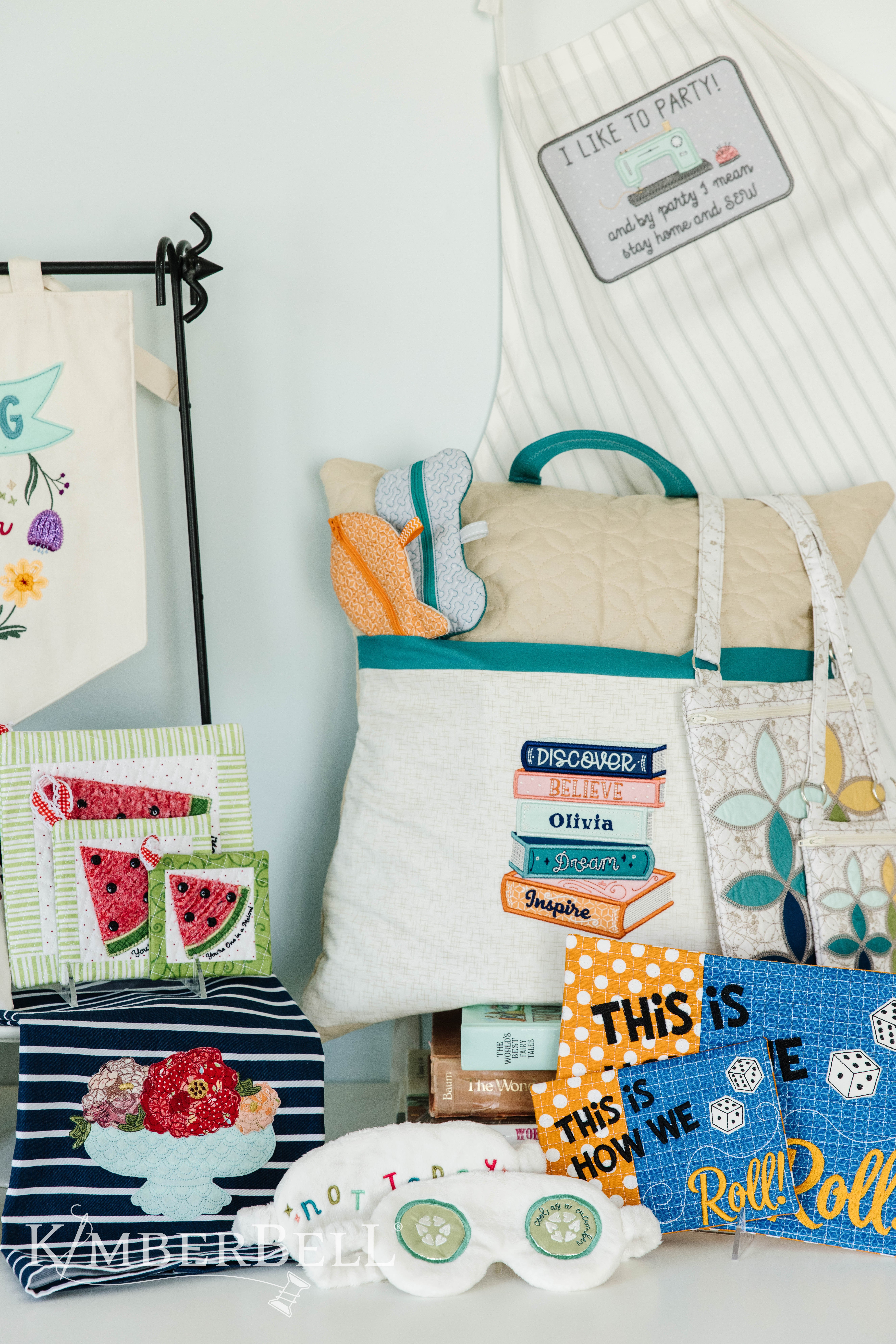 One of the beautiful parts of Digital Dealer Exclusives is that participating shops can help you get any of the designs at any time...even if its "official" month has come and gone.
For example, if you're interested in the Storybook Pocket Pillow (originally released in April 2022), your shop can still get that design for you today, tomorrow, or even next year! Designs are shared digitally, so it doesn't matter if you live close to a quilt shop or not. You can join the fun wherever you are!
As we're wrapping up 2022, let's look at the darling designs scheduled for November and December.
November: This is How We Roll Mug Rug
Cheerful colors and Embroidery Leather is "how we roll" for game night! Create Kimberbell's This is How We Roll Mug Rug in-the-hoop in two sizes, large and small.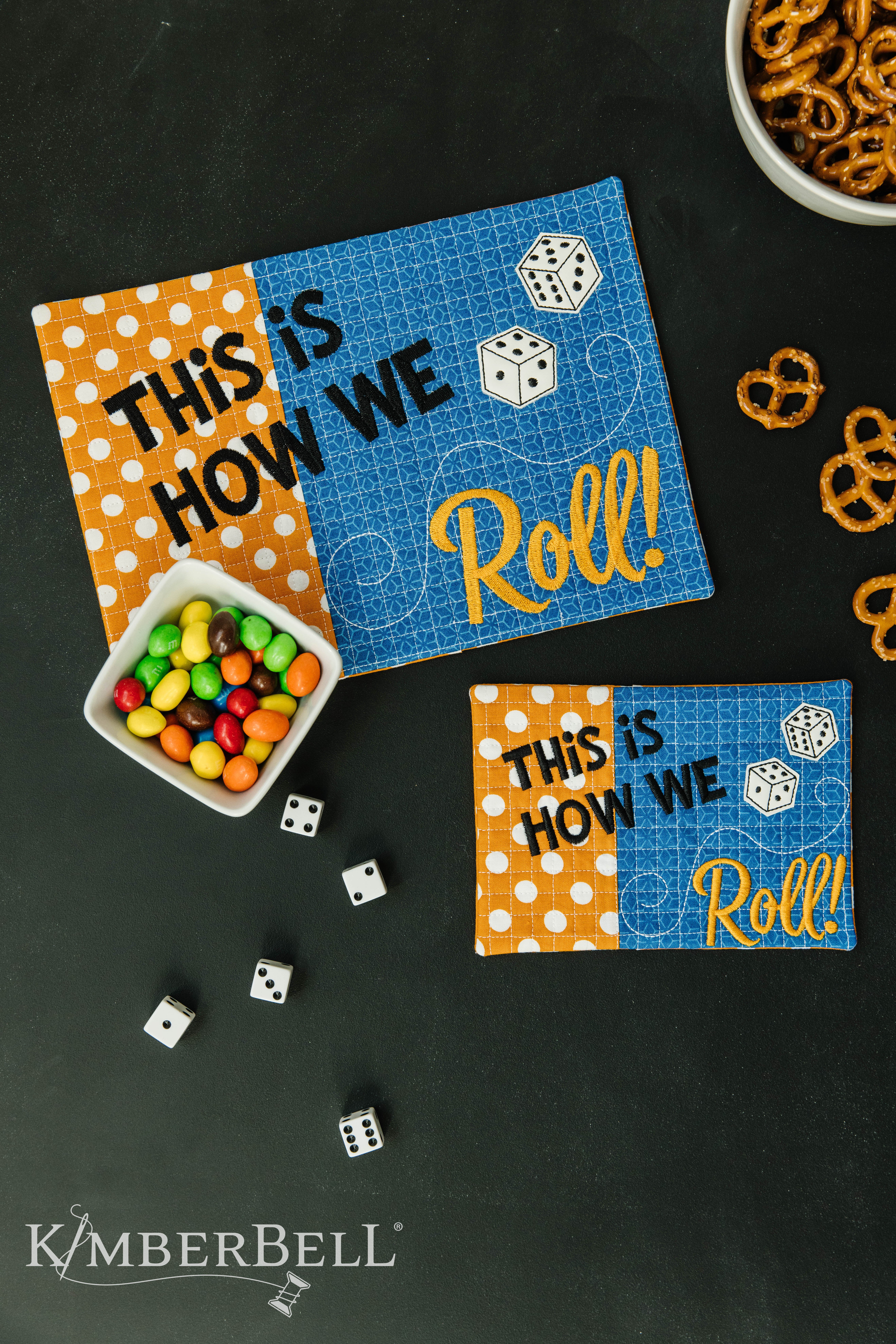 Can you imagine what a fun gift this would be for game-loving family and friends? Just pair with new dice or cards and a favorite treat!
What's your game night treat of choice? My grandma used to make this wonderful mix of candy and nuts...such good memories.
December: Cucumber Eye Mask/Not Today Eye Mask
Made from super-soft Cuddle® fabric, our Eye Masks are a sweet escape for you and a friend. Add a cool splash of smooth Embroidery Leather for extra indulgence! Gift an eye mask with bath salts, lotions, and other pampering items.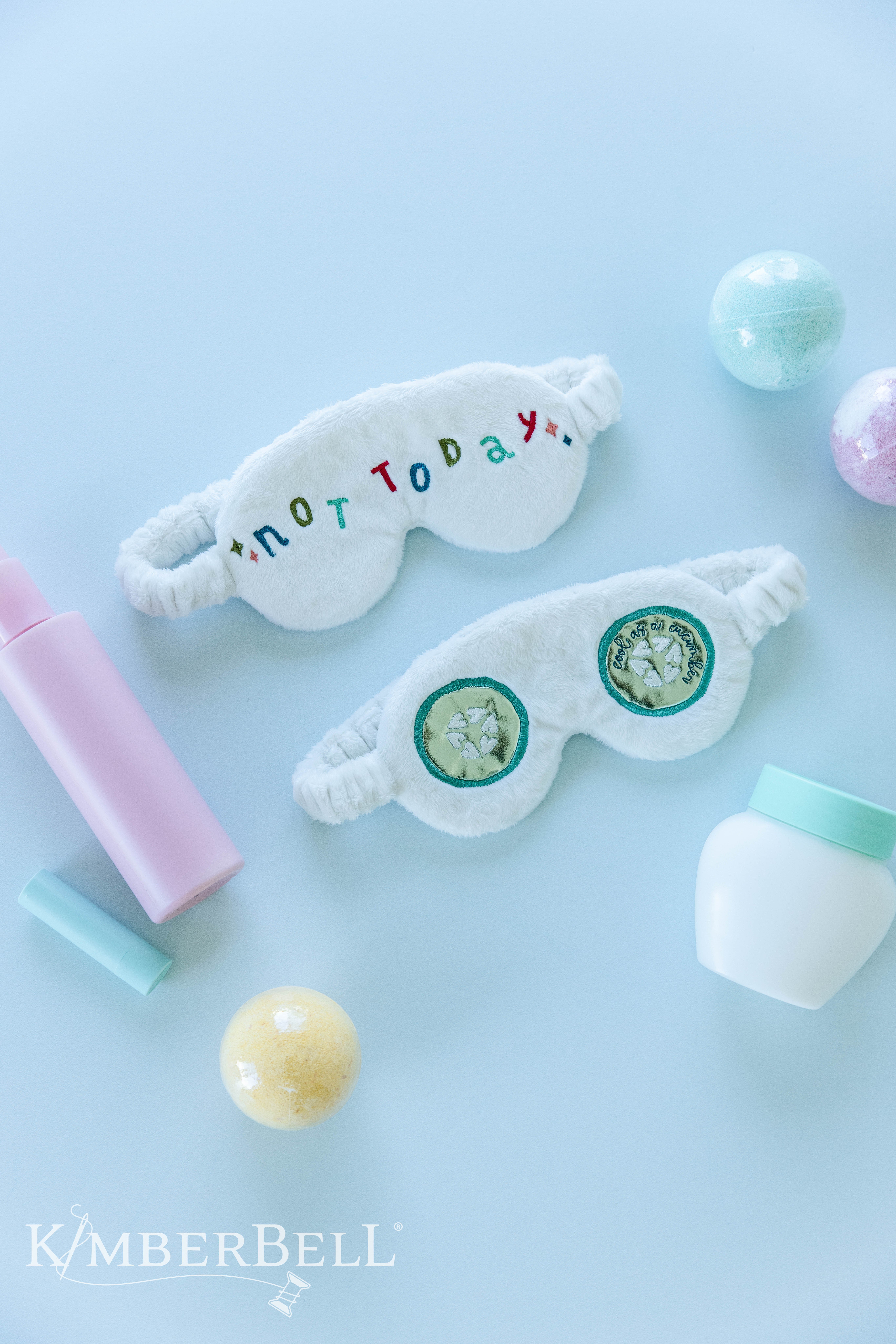 Want to make any of the designs shown above? Contact your favorite quilt shop today and ask about Digital Dealer Exclusives! (Remember, it doesn't matter where you live.)
Looking Ahead
Now, if you enjoyed making the projects from 2022, just wait until 2023. There is so much fun to look forward to!
SO. MUCH. FUN.
Take a look at the projects we've prepared for you next year!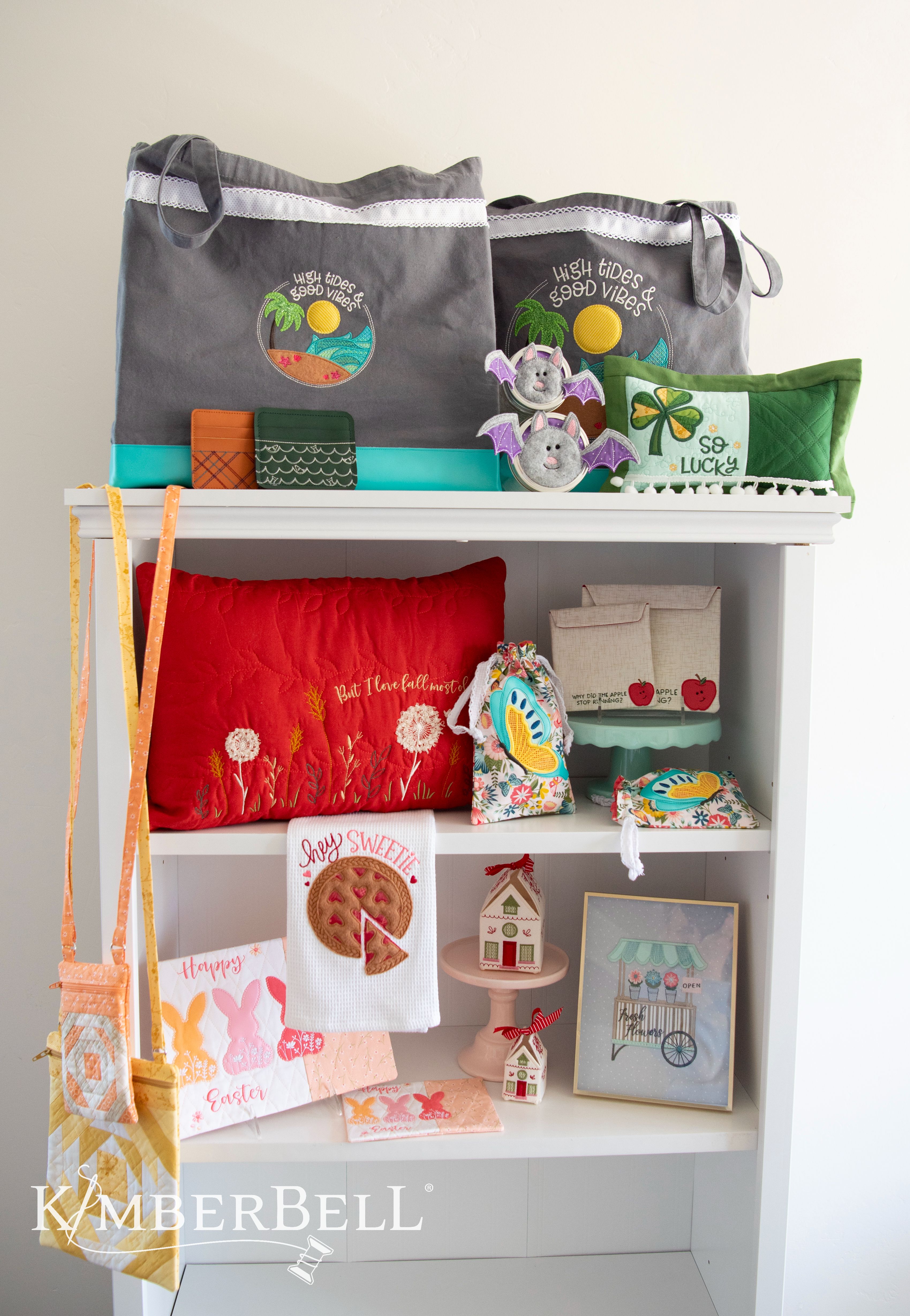 Which project catches your eye?
Shops are enrolling right now for next year's Digital Dealer Exclusives collection. Check our link often to find a participating shop! (And if your shop hasn't heard of DDE, maybe give them a friendly little nudge...)
We hope you truly enjoy both this year and next! We can't wait to Experience the Joy of Creativity™ with you and Digital Dealer Exclusives.