Cup of Cheer Pocket Stuffer Ideas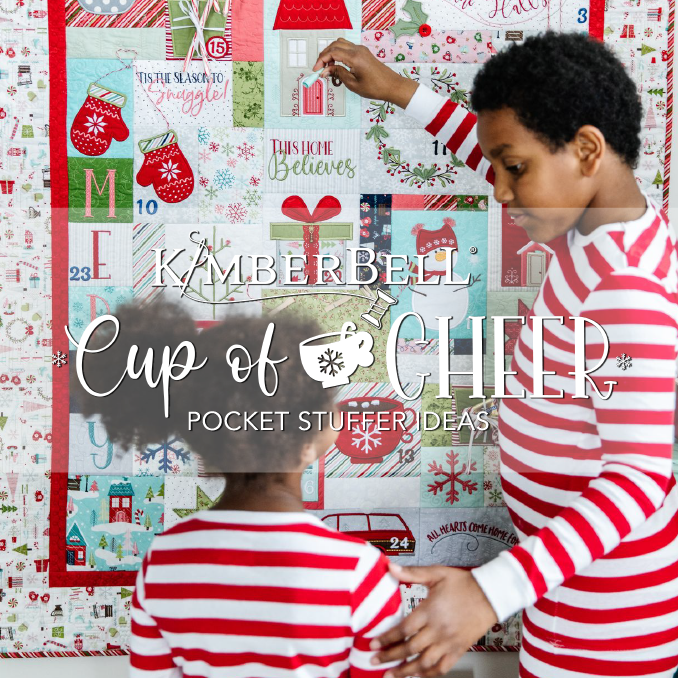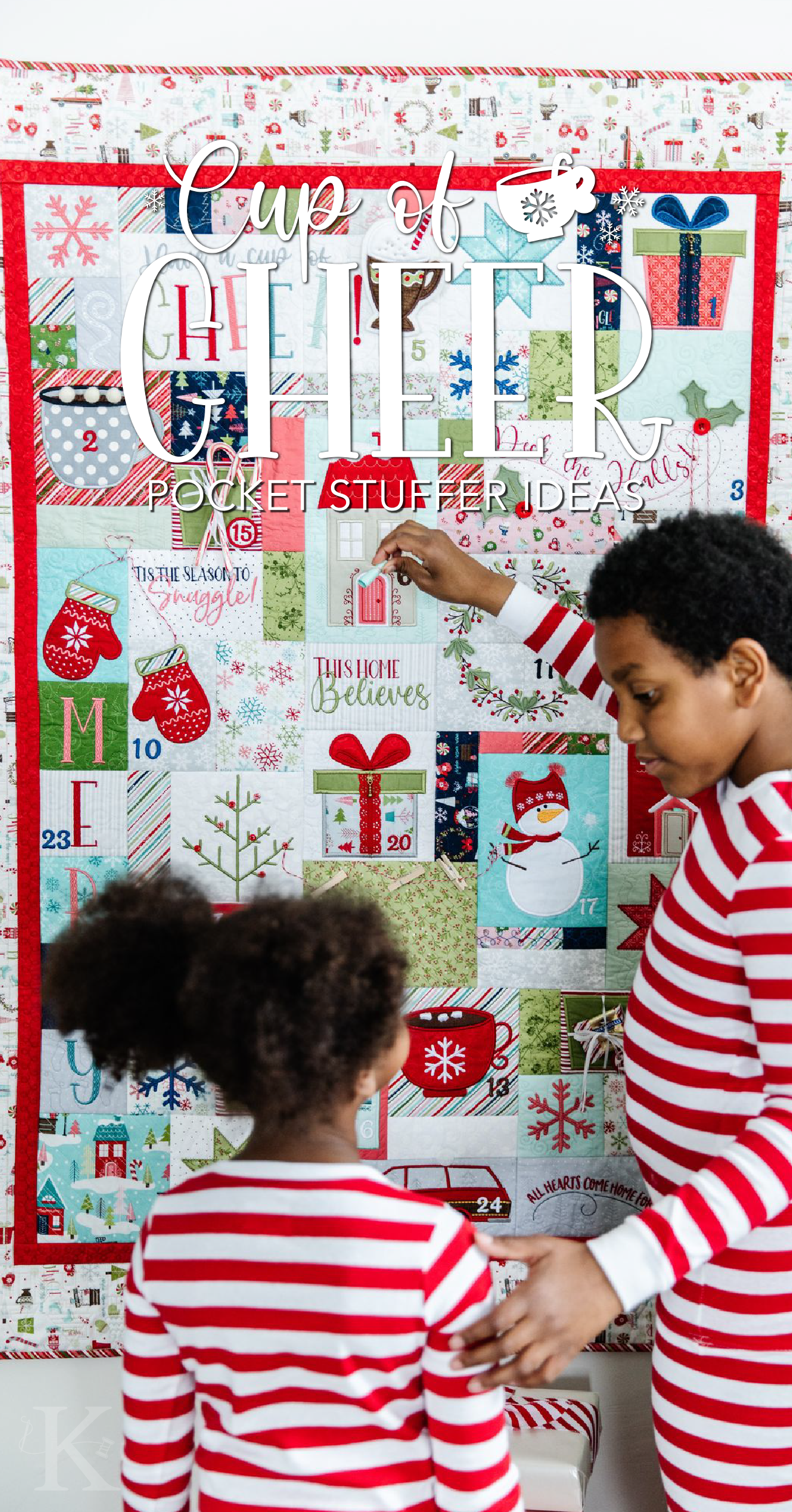 Now that you've seen Kimberbell's Cup of Cheer Advent Quilt, is your mind spinning with all the possibilities? (Pssst...If you didn't see our detailed post about the 25 interactive designs, you can read it HERE!)
To keep those creative juices flowing, here are a few more ideas for stuffing the pockets, zippers, windows, and doors of the quilt.
Activity Coupons
Family memories are priceless, so hide a few activity coupons on your quilt! Take time with your spouse, children, grandchildren, nieces, nephews, or friends and...
Go ice skating
Decorate gingerbread houses
Bake & decorate sugar cookies
Drive around town to see Christmas lights
Visit a Christmas tree farm
Have a holiday game night
Make a craft together
Stitch a machine embroidery project
Write letters to Santa
Act out the Nativity with props and costumes
Make salt dough ornaments
Set up a Christmas photo booth and take silly pictures
Enjoy a favorite Christmas movie
Go Christmas caroling
Attend a special church service
Host a hot chocolate bar or cocoa stand
Go sledding, tubing, snowshoeing, or skiing
Have an ugly sweater party
Build a snowman or snow fort together
Decorate the house for Christmas
Have a snowball fight
Make reindeer treats
Read Christmas stories by the fire
Have a family slumber party by the Christmas tree
Go on a sleigh ride/hay ride
Make handmade Christmas cards
Cut your own Christmas tree
Have a beach day or a picnic at the park (if you live somewhere warm)
One of my favorite things to do every December is stroll downtown to see the Parade of Gingerbread Homes. I also love hitting the Live Nativity held at a local farm.
What fun events happen in your community during the holidays? Include them as an experience on your quilt!

Show Tickets
The holidays are an enchanting time to attend concerts, plays, movies, recitals, and more, so why not include show tickets for a special performance? Here are some of my favorite holiday productions (and I hit them just about every year):


The Nutcracker ballet by

Pyotr Ilyich Tchaikovsky

A Christmas Carol by Charles Dickens
The Messiah by George Frideric Handel
The Forgotten Carols by Michael McLean
Church & bell choir concerts
School recitals
In our hometown, we also have an old theater that plays movies such as It's a Wonderful Life, White Christmas, and other holiday classics. What's your favorite Christmas movie?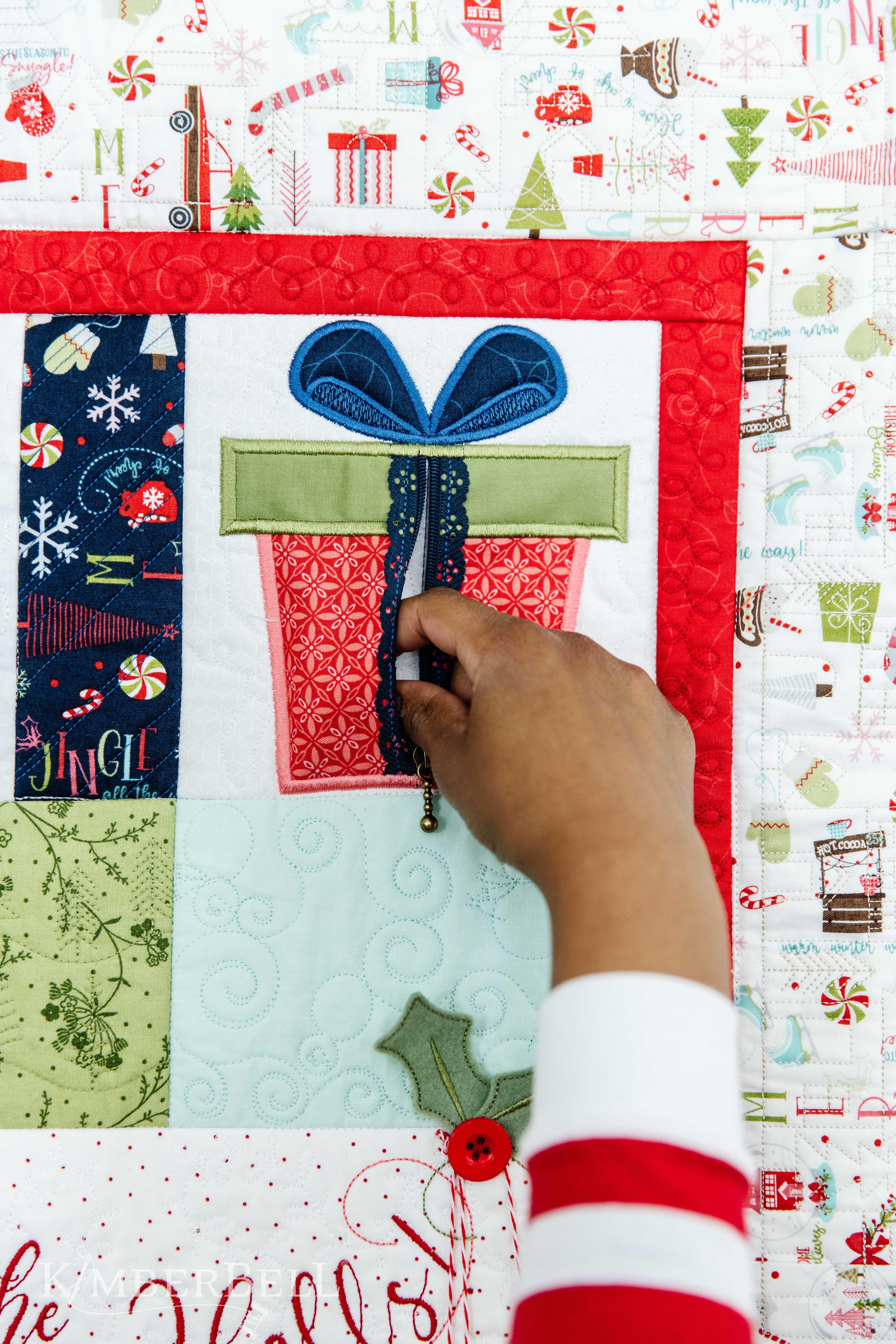 Love Notes and Scriptures
If you don't feel like doing a full-on activity every time, a love note is always a great idea. Some of my most treasured possessions are letters from my parents and grandparents telling me how much they love me. Especially now that my grandparents are gone, how I love to reread their priceless words!
And speaking of priceless words, scriptures are always a good idea, too. Sharing your favorite passages with your posterity is a great way to build their faith.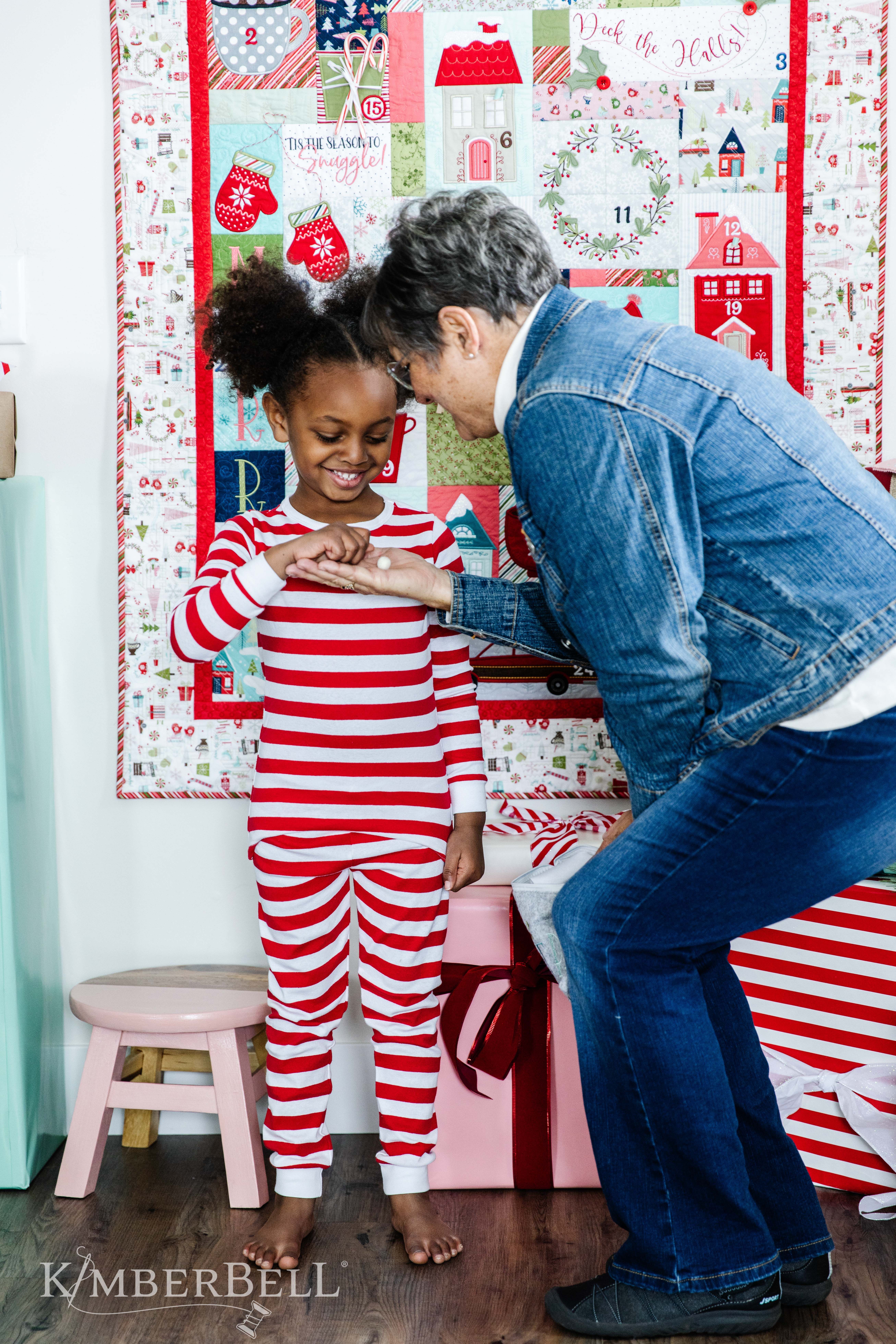 Toys & Treats
One of the fun things about the Cup of Cheer Advent Quilt is you never know what you're going to find behind the zipper, tied to a present, or hidden in the little pockets. And you can change it up every year!
Candy is always a good idea, especially limited-edition sweets, traditional Christmas candies, homemade goodies, or just a favorite treat. But if you want something a little more lasting, you can do small toys like dolls, matchbox cars, stuffed animals, baby toys, or even art supplies like crayons!
How about jewelry like a bracelet? Or a new Christmas tree ornament? You get to choose whatever you think your family will enjoy the most. 🙂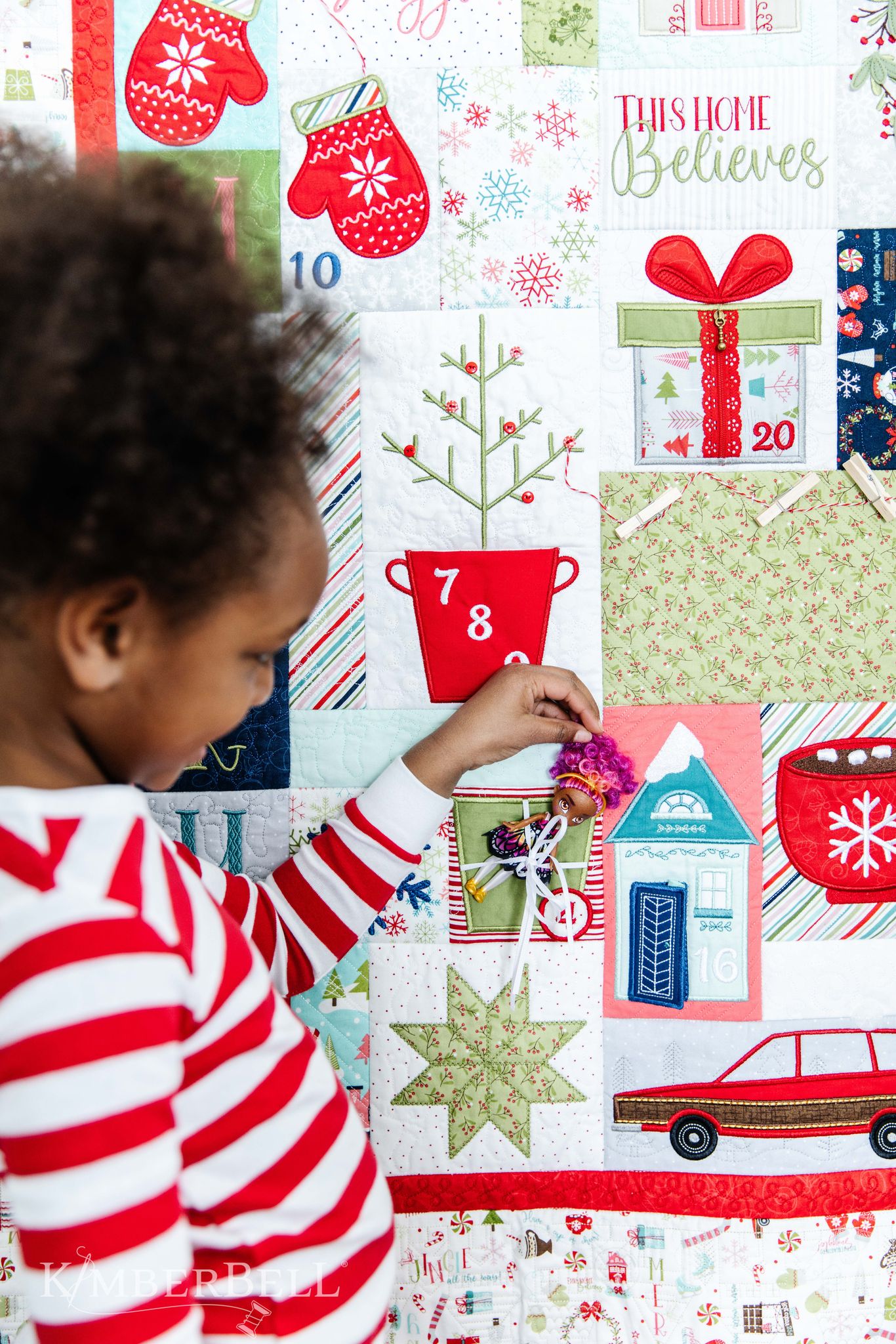 Your Traditions
However you use your Cup of Cheer Advent Quilt, the important thing is creating traditions with the people you love. From the creative process of stitching the quilt to displaying and enjoying it year after year, there's a whole lot of holiday happiness to look forward to!
Find the Cup of Cheer Advent Quilt, the Cup of Cheer Embellishment Kit, and new Cup of Cheer fabric at your favorite quilt shop! Shops are taking orders now and we hope you join the fun!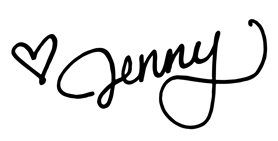 Watch Kim's What's New Wednesday featuring the Cup of Cheer Advent Quilt below!