22 Machine Embroidery Tips for 2022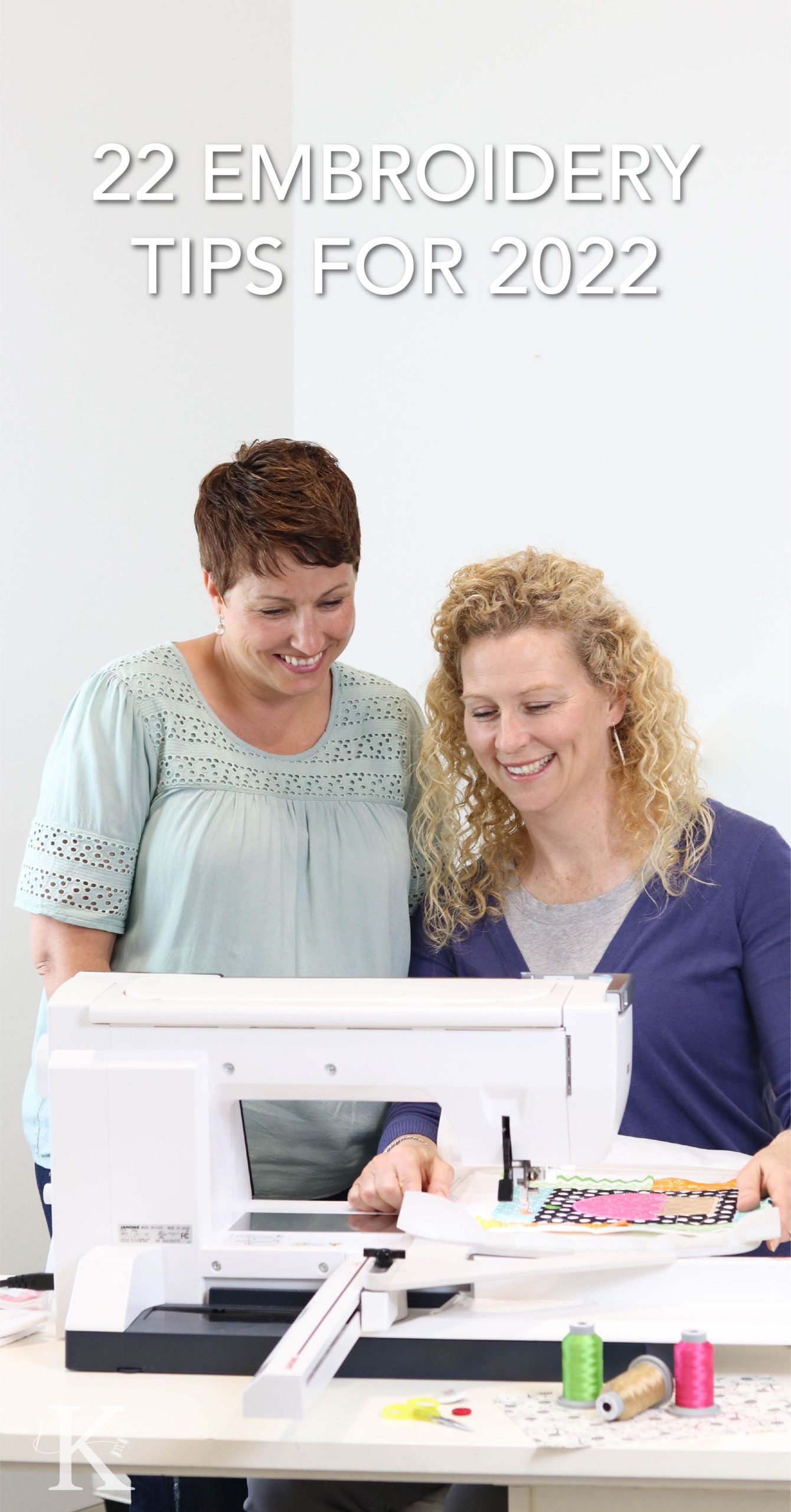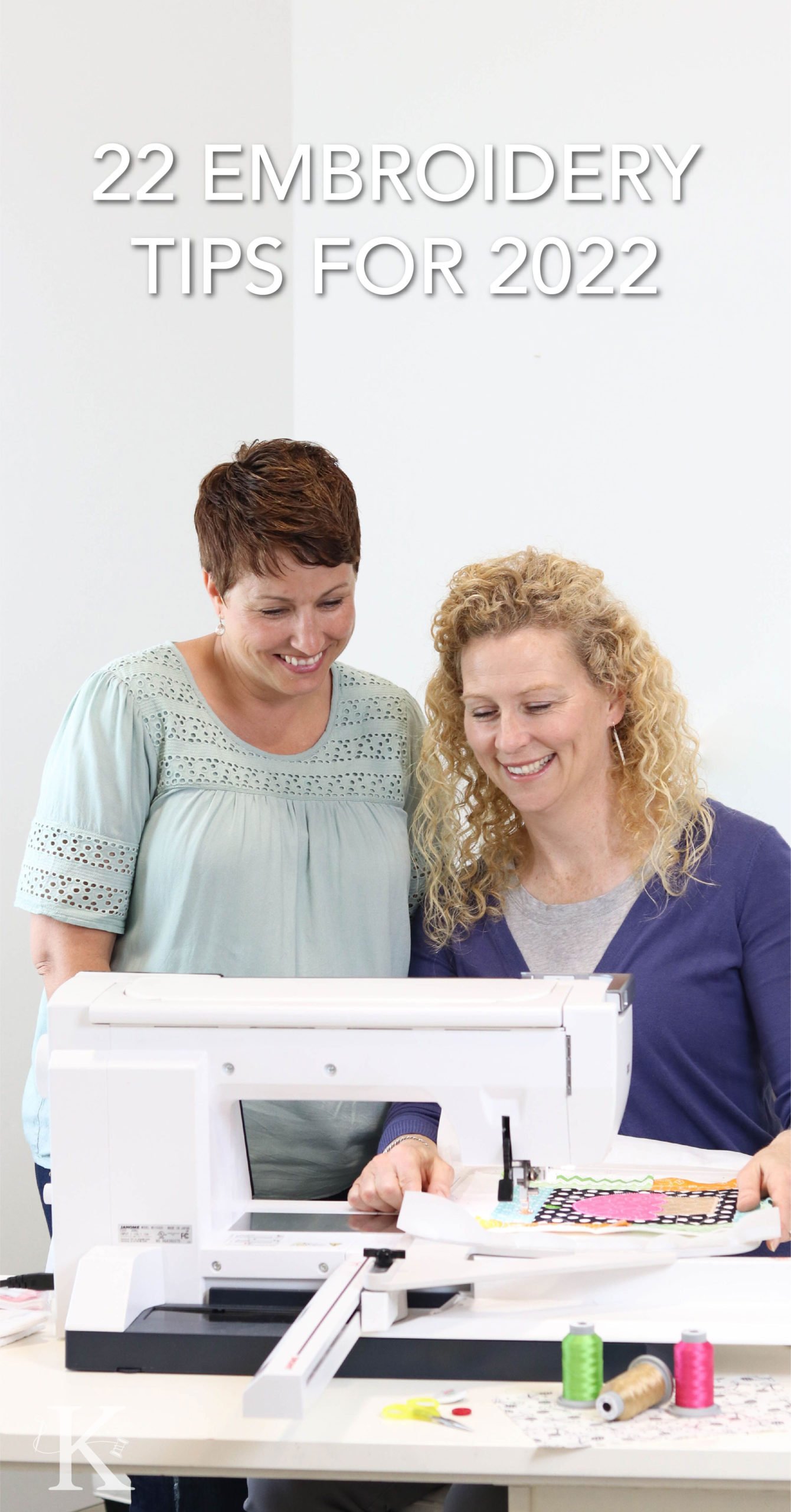 To kick off the new year, we thought it would be fun to review some good, solid, machine embroidery tips to help you Experience the Joy of Creativity™ to the fullest! Below are 22 tried-and-true things every embroiderer should know.
Kimberbell's 22 Tips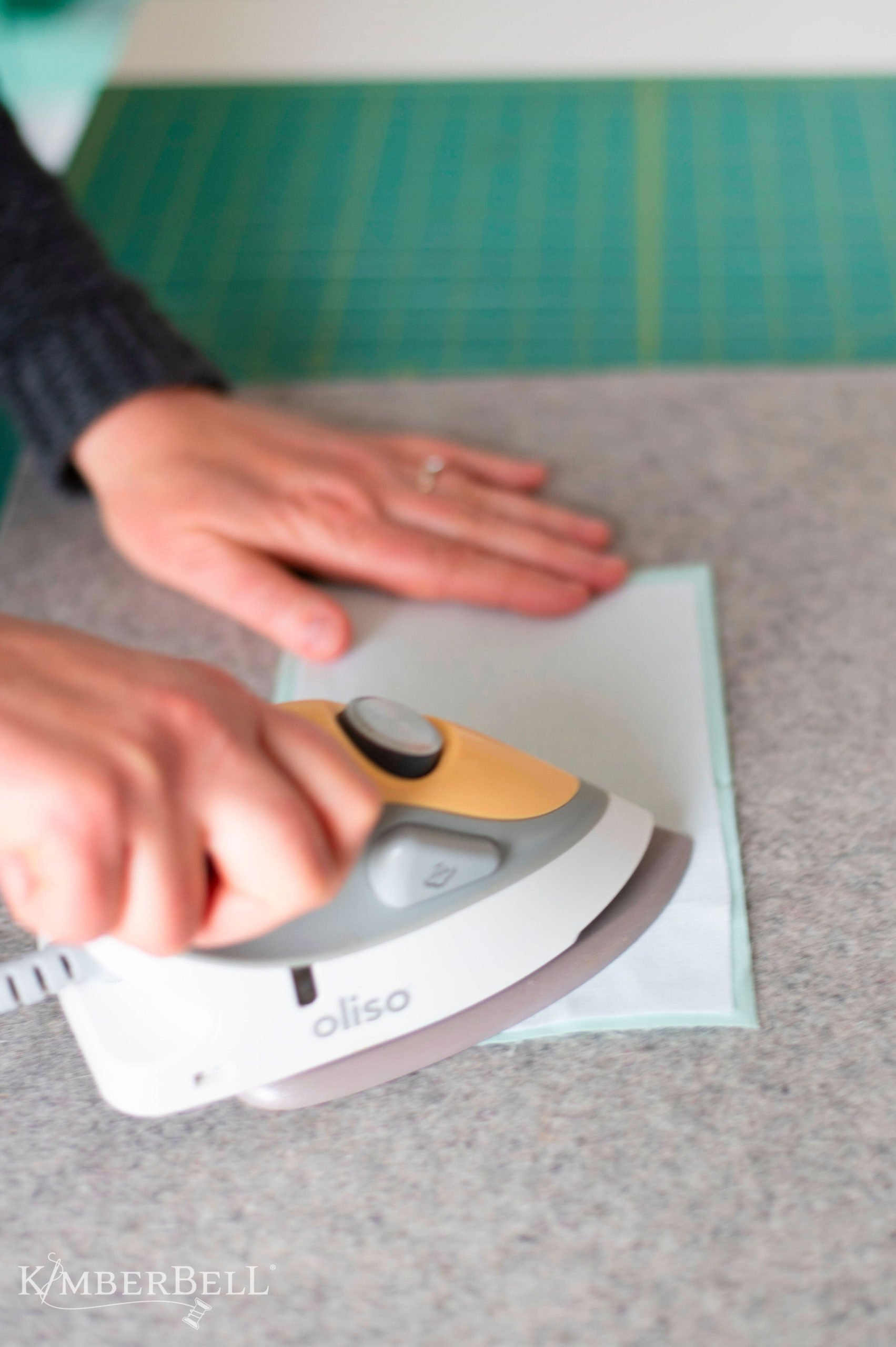 Clean your machine often, including the bobbin area.
Check your machine's user guide to find a good bobbin thread/top thread weight ratio.
Use the TNT formula for troubleshooting thread breaks.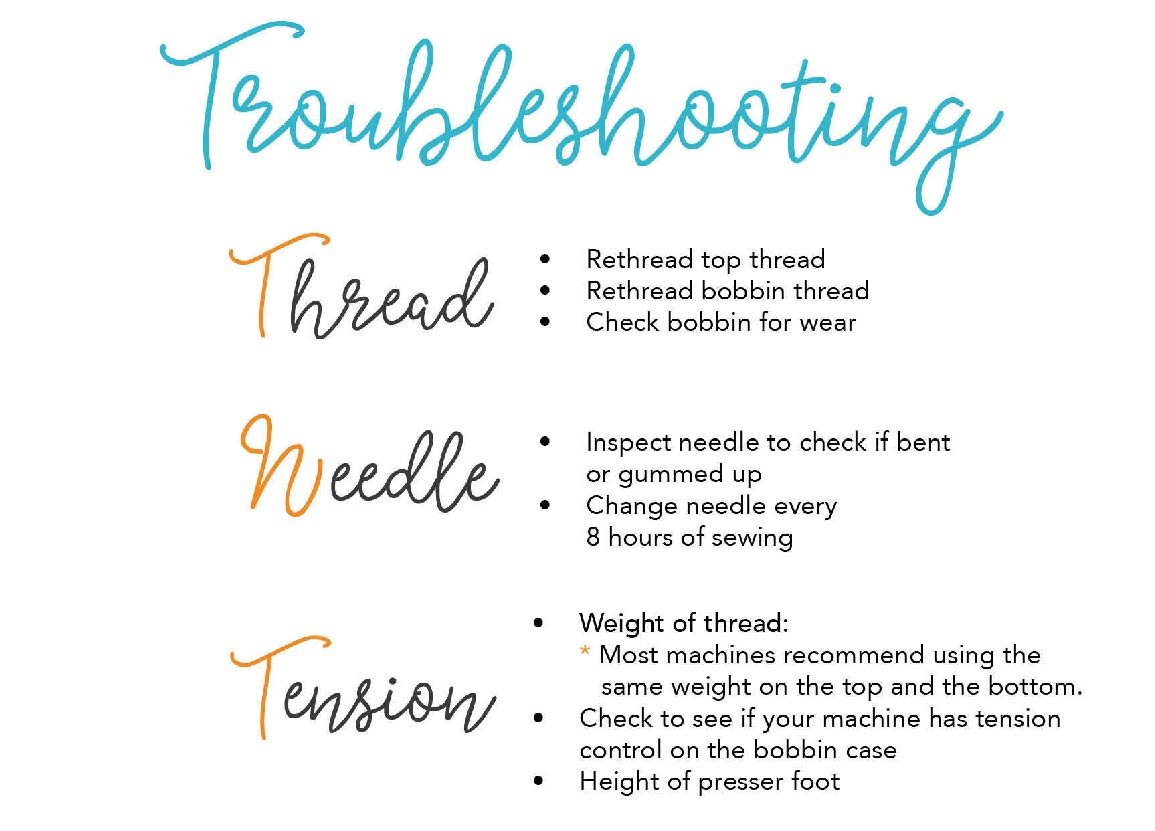 Check your machine manual to learn your embroidery field size (not the same as your hoop size).
Avoid stretching your fabric when hooping.
Use the eraser end of a pencil to turn tight places right side out, as shown below.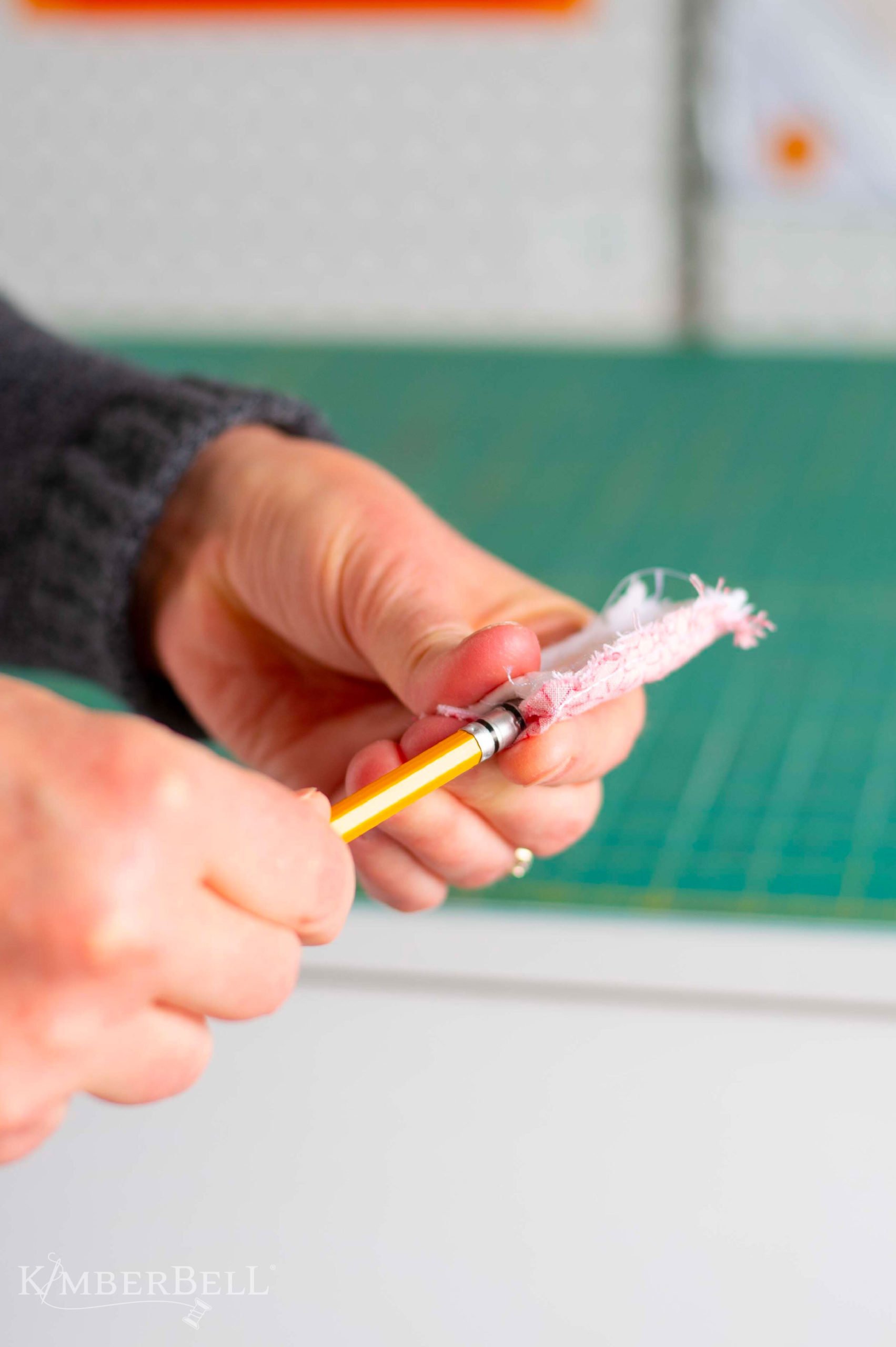 Avoid over-tightening hoop screws.
Submerge fabric for a few hours to remove stubborn water-soluble pen marks.
Choose the right needle tip for your project.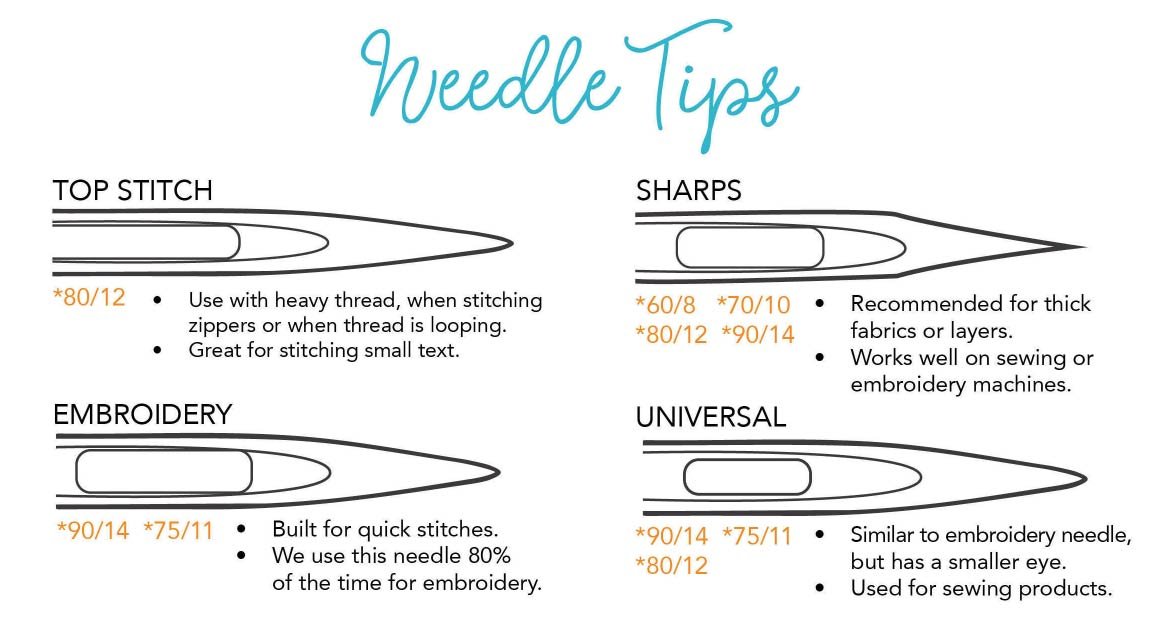 Back up all embroidery files to your hard drive (don't just store on USB or CD).
Use labeled, resealable plastic bags to organize your precut quilt block fabric.
Use Kimberbell Precision Fine Tip Tweezers With Blade and 4" Micro Tips to easily cut jump stitches (as shown below).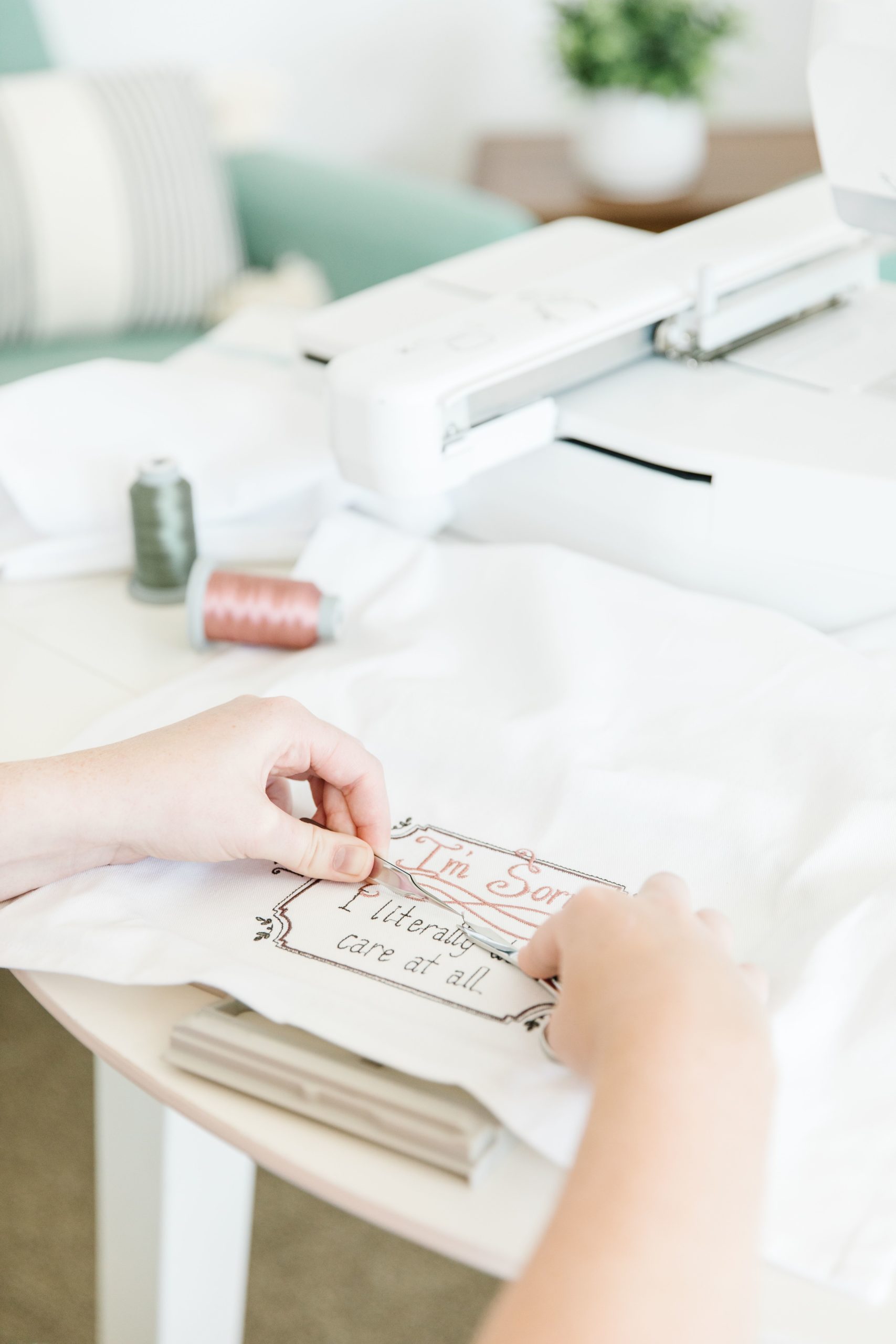 Slow your machine down to reduce friction (especially with metallic thread).
When changing your thread, clip from the top but always pull from the bottom. (Pulling from the top brings lint into your machine.)
Use a rotating mat with Orange Pop Rulers. If you're right-handed, cut your block on the left side. If you're left-handed, cut your block on the right side. (Both examples below!)
Right Hand Example

Left Hand Example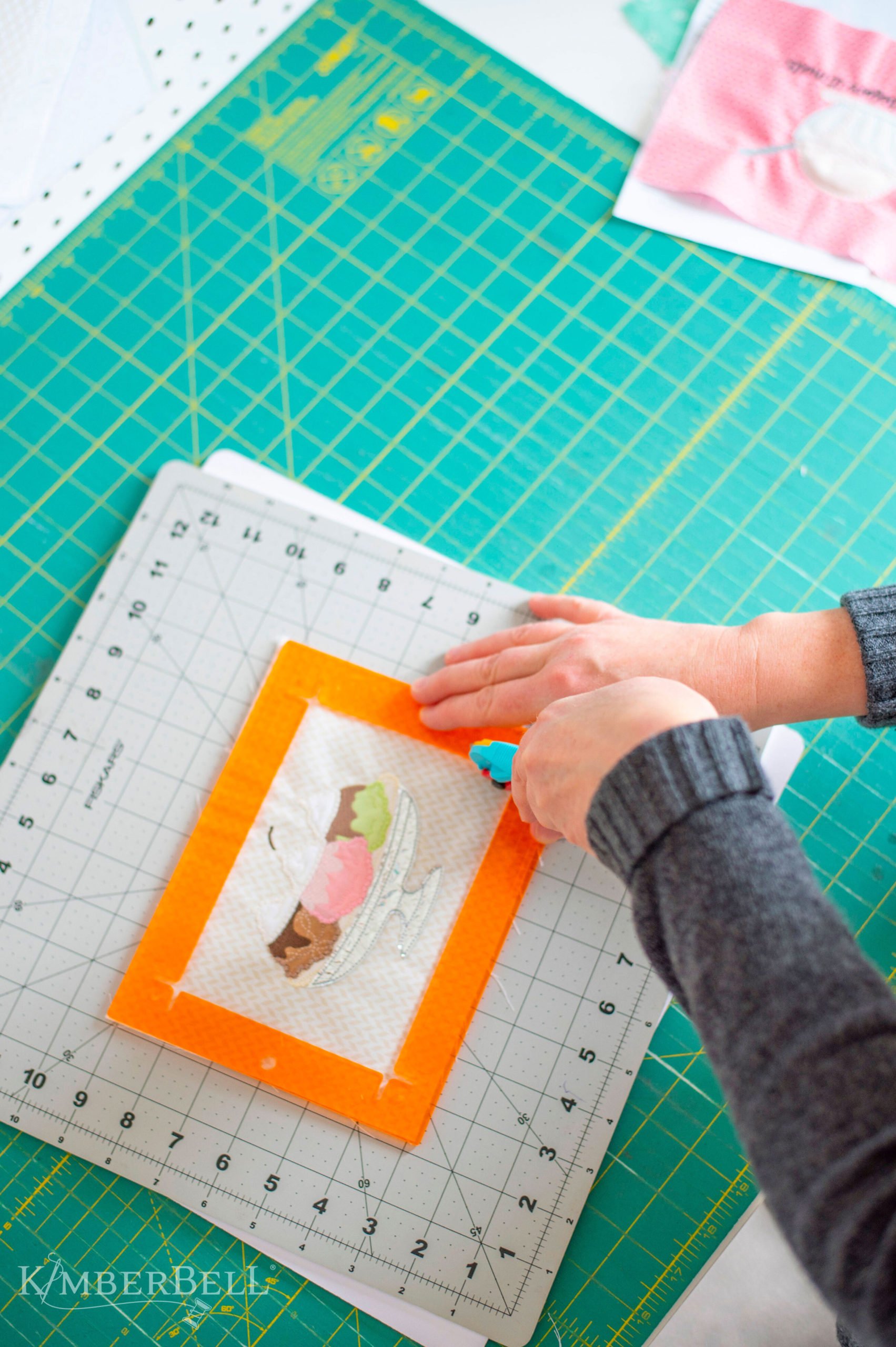 Store feature quilts at room temperature, folded along the fabric lines and NOT along the embellishments (to avoid creasing).
Prewash tea towels (before starting your project) to set your colors. Use a cold/gentle setting on your washing machine!
Spot clean projects that have embellishments like Applique Glitter, Embroidery Leather, etc. Don't throw projects in the washer and dryer unless they're all fabric.
Remember that background quilting designs shown in orange on Kimberbell.com are block-by-block designs and designs shown in blue are allover quilting designs used with Clear Blue Tiles.

Perhaps the biggest tips of all are to take chances, be okay with making mistakes, and enjoy your creativity to the fullest!
We can't wait to have another wonderful year with you.